Annual General Meeting
Our Annual General Meeting took place at our Bristol headquarters on Saturday 21 September 2019.
Thank you to everyone who attended.
Minutes from the day will be available on this page shortly.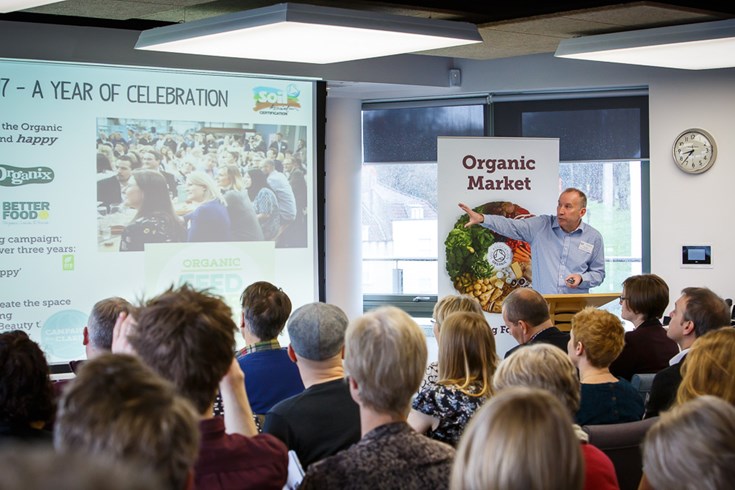 Agenda
09:30   Arrival and refreshments
10:00   Introduction from Dr Gabriel Scally, Chair of the Board of Trustees
10:05   Finance and governance update from Martin Dawson, Chief Operating Officer
10:20   Where are we now? An update on our 8 policy priorities from Liz Bowles, Head of Farming; Kate Still, Farming Advisor; and Joanna Lewis, Director of Policy and Strategy.
11:05   Break for organic tea and cake
11:35   Q&A, including topics submitted by attendees
11:55   The Pesticide Cocktail Effect - presentation from Joanna Lewis, Director of Policy and Strategy
12:10   Fundraising and Legacy Pledges - Louisa Pharoah, Director of Fundraising
12:15   A look at the year ahead – Helen Browning, Chief Executive
12:30   Event ends
Please note spaces are limited and will be allocated on a first-come first-served basis.