Our Strategy
The Road to 2020
 As we know, there is only one planet with finite resources to provide for the needs of our growing world population. We must find ways of meeting our needs while not compromising the prospects of future generations. For us, that starts with the soil, that fragile vital layer of living material which sustains and recycles all life.
Our core message is that building healthy soil is the most reliable way to ensure we produce enough good food for everyone, while minimising non-renewable inputs and increasing resilience in the face of climate change and a resource-constrained future. Our strategy is built around a refreshed mission — to deliver solutions which secure healthy, humane and sustainable food, farming and land use, for the benefit of everyone.
Please click below to download our strategy; The Road to 2020.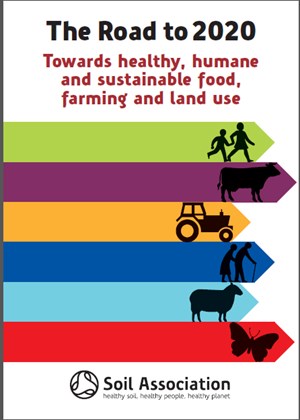 In this section...
Related