Creating Sustainable Food Communities

Sustainable Food Communities
From organising festivals to coming up with better ways to source local produce, we're supporting communities around Scotland to come together to promote sustainable food. Could your village, town, area or region take part?
Join the Sustainable Food Cities Network
Wherever you live in Scotland, food will play a key part in your community's biggest problems – from obesity to food poverty, and climate change to loss of the natural world.
But your community is not alone.
By joining our Sustainable Food Cities Network, your city, council area or region, can:
share challenges around food
explore practical solutions to tackling things like food poverty
develop best practice in all aspects of sustainable food

Working with Food Matters and Sustain, our Sustainable Food Cities Network brings together public, private and third sector organisations that believe promoting sustainable food can drive positive change in our communities.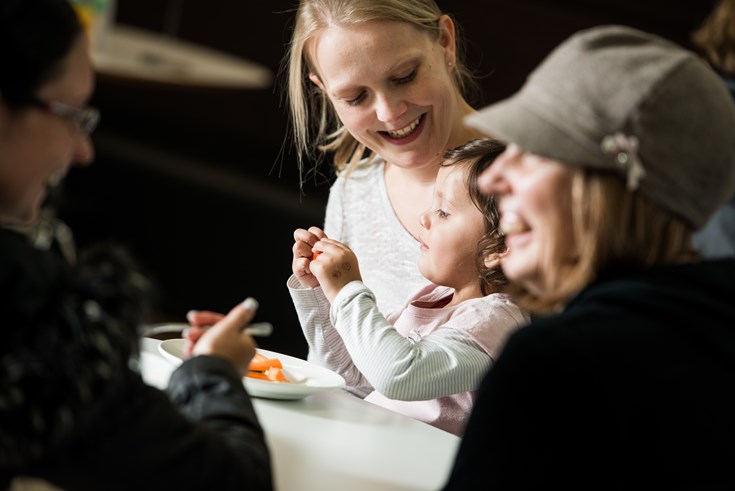 Creating sustainable places in Scotland
Commissioners, charities, business leaders, planners, campaigners and local leaders all have a role to play in creating more sustainable, healthier communities and approaches to food. Join us and help get all of these people together to work out a shared approach to transforming food.
There's great work happening in Edinburgh, through Edible Edinburgh and the Edinburgh Food For Life Partnership. In Glasgow, the Glasgow Food Policy Partnership is making real strides. And we're working with organisations across the rest of Scotland – from Stirling to Aberdeenshire and beyond, to support them as they make strategic decisions to become more sustainable places.
Take action
Visit the Sustainable Food Cities Network website to find out what's going on in your local area, or contact us to get action happening across your local area.
Find out more...
"We are proud that Edinburgh is part of the Sustainable Food City Network. Making good food accessible for all is at the heart of our partnership, and all the Edible Edinburgh partners are spearheading work to make the changes our capital needs to become a truly sustainable food city."

Lesley Hinds

Chair of Edible Edinburgh and City of Edinburgh Councillor
With your support...
...we can tackle food poverty and diet-related ill health, making sure everyone has access to healthy food.
Become a member