Edinburgh Food for Life Partnership

Edinburgh Food for Life Partnership
Communities across Scotland want to change their relationship with food for the better. As just one example, in Edinburgh we've been working with some of the city's biggest organisations to make this change a reality since 2012.
Edinburgh is part of our Sustainable Food City Network and through Edible Edinburgh, the partnership that coordinates that work, there's lots of great stuff happening. One part of this activity is the Edinburgh Food For Life Partnership, bringing together our experts with workers from NHS Lothian, City of Edinburgh Council and the University of Edinburgh.
Together, we're achieving a great deal, working to: tackle barriers to providing seasonal, fresh, local and organic food; get more sites in Edinburgh working to Food For Life Catering Mark standards; helping more people understand the benefits of healthy and sustainable food; and making sure all the impacts of our work are captured and evaluated fully.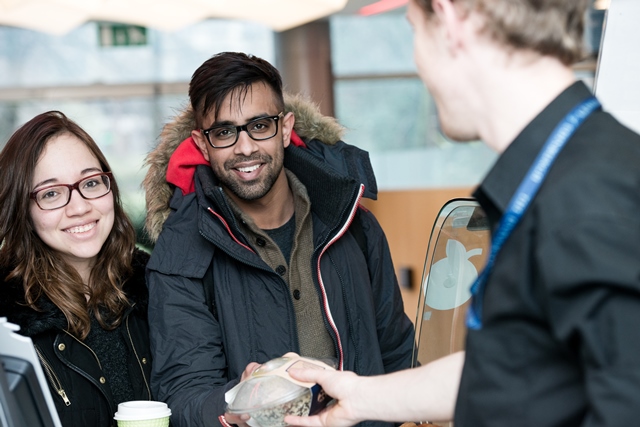 Changing our capital's approach to food
Bit by bit, we're making such food available in Edinburgh is healthier, better for the environment and sourced in a sustainable way.
All City of Edinburgh Council schools and five care homes now hold at least the bronze Catering Mark Award, and the University of Edinburgh was the first university in Scotland to be awarded it. Edinburgh partners now serve more than 3.5 million award winning meals each year, and schools, hospitals and care homes in the city have been exploring our Food For Life materials and options for fresh, organic food.
Together, we're making sure many more people in Edinburgh benefit from better food, from school children and students to care home residents and the wider public.
Get involved
Contact our team in Scotland to find out more about Food For Life and how you or your area could get involved
Find out more about the Catering Mark and who has it
Read more about our work to create sustainable places
Find out more...
TAKE A LOOK