Alchemy Organic Super Blends
 We sat down with Karen Newby of Alchemy Organic Super blends to find out what inspired her to set up her own business and have it Soil Association approved...
Can you tell us a bit more about you?
I'm a nutritional therapist, wife, mother and fledgling business owner.  I was inspired to start my degree in Nutritional Medicine after spending some time in India and being fascinated at how Ayuvedic doctors prescribe nutrition as part of their prescriptions.  My approach to nutritional therapy is a bedrock of plants. I also very much advocate the 80/20 rule - if 80% of your diet is nutrient dense then your body can handle 20% not so good. I lecture at the Institute of Optimum Nutrition, have my own private practice in Brighton and also co-run Alchemy with my business partner, Anne.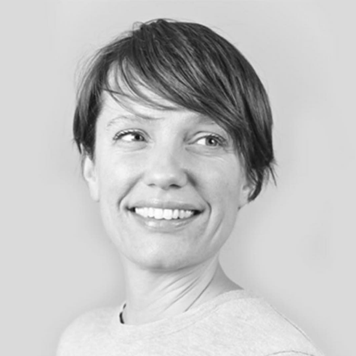 How did Alchemy get started?
I started Alchemy in my kitchen in November 2015.  I'd recently turned 40 and I reached that point in my life when I thought "I can do this!".  I wanted to create my ultimate superfood blend for ease of use for my clients and to share my nutritional therapy knowledge. 
As a nutritional therapist. I'm very much an advocate of food as your medicine.  Quite often I would recommend lots of different superfoods and vegan plant protein powders but this was also quite expensive for clients and then they would clutter up cupboards or it would be easy to forget what they were for!!  This is why the blends are so convenient - if you want more energy, then you just have to take Energy Elixir! I also wanted to merge plant proteins with superfoods, as both are hugely important.  People often don't get enough protein from plants in their diet as well as nutrients from plants in general.
Protein is so so important to health - it is the building block of life!  All the blends have a breakdown of nutrient content on the back because I wanted to show that even 10g of my products will go a long way to delivering our RDA of iron, Vit C, B Vits etc.  I was also keen to make them a food not a supplement so that they are easy to absorb and digest.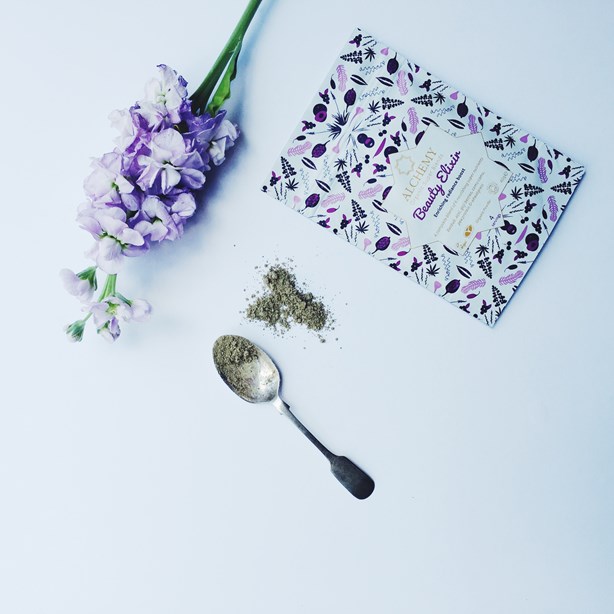 Why organic?
When we concentrate food stuffs (even when making a juice) we run the risk of concentrating pesticides too.  I am very passionate about eating as nutrient dense food as you can afford.  Organic produce has been shown to have more phytonutrients and minerals such as selenium that non-organic.  I also buy organic to help support positive animal husbandry.
Why the Soil Association?
I wanted to create the blends with the Soil Association organic status as this is the most controlled organic approval body out there.  This stamp gives me the peace of mind that my raw ingredients are the priest they can be.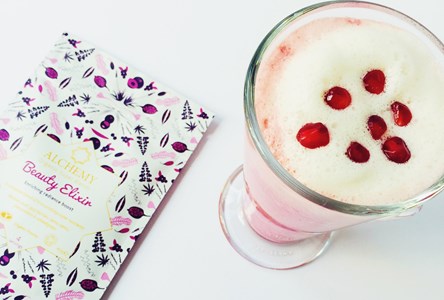 What's next for you and Alchemy?
We have just launched in Denmark and will roll this out across Scandinavia which is of course hugely exciting for us!  We also have 2 new blends which we hope to launch next year.  Also moving into other European markets is also important to help the company grow.
You can shop Alchemy here and follow the team on Instagram