December means getting festive, and getting festive means parties. This time of year is all about having fun and celebrating with friends and colleagues. The month ahead is bound to bring a string of social engagements and late night revelry, but how do you keep glowing from one night to the next?
Eyes are often the first place to give a late night away. Dark circles and puffiness are telltale signs of burning the candle at both ends. An ice-cube wrapped in a muslin cloth is lovely and soothing on tired eyes and can help reduce puffiness. Use a good eye cream such as Inlight's Under Eye Revive, but don't apply more in the hope of cheating sleep, too much product can actually make matters worse. From a make-up point of view, opting for neutral grey eyeshadows can help disguise jaded eyes. Some browns have a lot of red in them, which can make eyes look even more fatigued.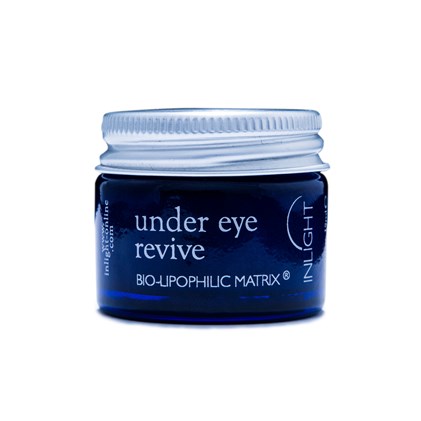 Stronger make-up is almost a given at this time of year. Smokey eyes, bolder lips and glitter (a party isn't a party without sparkle) are the perfect accessory to dress up any outfit. Just make sure you take it off at the end of the night. Proper cleansing is the ideal but if it's the choice between no removal or using a wipe at 3am, then the wipe wins heads down. Choose a gentle wipe such as NatraCare's Make-up Removal Wipes that won't irritate. By day keep make-up fresh, and try and have a few make-up free days to give skin a break.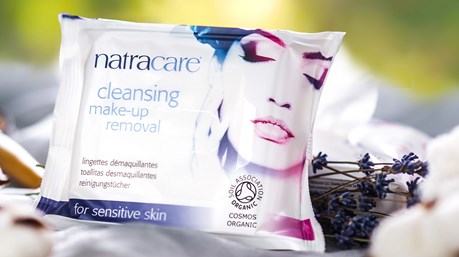 Late nights and less sleep than usual will take their toll on skin so treat it to great skincare; upping the ante with your products will help ensure your complexion stays bright. Use those with ingredients that feed and protect skin. Remember it is fighting the winter elements too. Try something with brightening properties; Nourish have a Radiance Rejuvenating Peptide Serum that contains light responsive ingredients to enhance skin's natural radiance, but will also smooth and even out skin tone. It is not just products from the beauty aisle though that can help. A mask made from organic natural yoghurt will give the gentlest of exfoliations, perfect for boosting stressed out of skins. Follow with a layer of raw organic honey to replace nutrients and moisture, remove excess with a muslin cloth.
Alcohol, rich foods and general over indulgence will also try to steal your radiance. That age-old proverb of drinking water will always hold true - make sure you keep your hydration at optimum levels if you want to have luminous skin. Give it even more of a fighting chance by counterbalancing any excesses with a beauty supplement; good nutrition from the inside is key for healthy skin. Alchemy's Beauty Elixir is a superblend of six organic antioxidant dense berries and leaves, including baobab, goji and acai. It is the perfect start to the morning after the night before. Packed full of Vitamin C to help boost collagen, it might even help with a hazy head!
 Shop the Christmas Collective for all your winter beauty products.