Why my flock and I are going organic
Daye Tucker has a 400 acre livestock grazing farm in West Stirlingshire, with 370 breeding ewes. After buying the farm 16 years ago - despite having no previous farming experience - she's built her farm business into a well-respected enterprise. She's been a regular attendee at Soil Association Scotland events exploring more sustainable ways to farm, and has this year decided to make the change and convert to organic.
"I've always wanted to be a farmer. When my husband retired 16 years ago, I knew it was my chance. I didn't want to live in a semi-detached house by a main road any more, I wanted my own farm. All our ducks somehow ended up in a row, and when a farm came up in West Stirlingshire, we bought it.
"When I started, I would say I took quite an ignorant approach to running the farm, frankly. I did the norm for this area, renting out the land to other livestock farmers as I had no livestock of my own. This meant much of the land was being over-grazed quite heavily as the rent periods were so long. So eleven years ago I decided to shift over to having my own livestock. I bought 10 ewes and 10 gimmers, and bit by bit I've grown my flock from there. Eventually, two years ago I had a big enough flock to not need to rent out any of my land to others.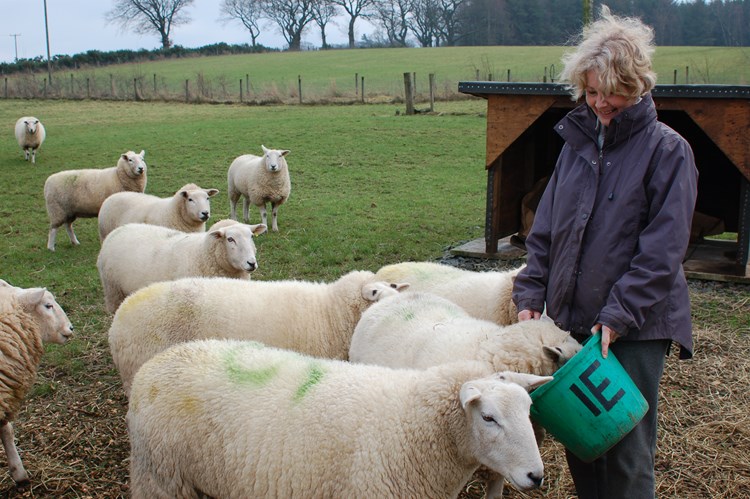 "I've been to many Soil Association Scotland training sessions now. They highlight a different, sustainable way of farming to precisely those who need it: farmers who aren't already doing it. 
"Every session I've attended has been hugely valuable. I've learnt about everything from controlling rushes without chemicals to the benefits of agroforestry, and each event has given me lots to think about and ideas to try out.
"For me the main benefit is that it's a wonderful shortcut to knowledge about what works. If I just experimented on my own farm, I'd have to spend time deciding what to try, implement it, see if it works, and wait another year or more to try something different. By going to these sessions, I can get the benefit of what everyone else has tried, as well as input and advice from specialists.  If you farm in isolation, it's easy to just rely on what people have always done, or what you're expected to do. Sharing knowledge gives you a better chance to find out could work on your own farm.
"The soil sessions in particular have been very useful for me. The need to keep soil healthy runs like a gold thread through everything I do on my farm now: from managing the pH to tackling compaction and drainage. I know now that if we keep these things right, we should be on to a winning wicket.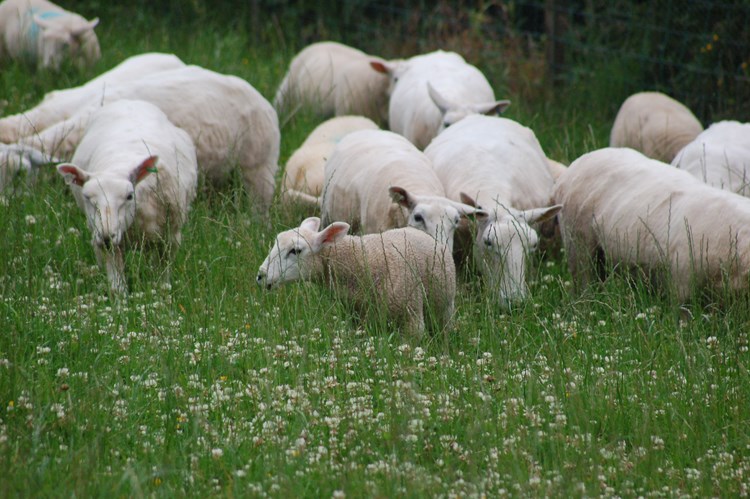 "The financial savings have been significant too, as I'm not using artificial fertilisers anymore – I don't need them.  I used to use them as the farmers using my land for their livestock demanded it, and it was rather expected. But then I got soil analysis done, and realised I had the nutrients I needed in the soil already.
"The big lesson I suppose I've learnt is not to be pressed into producing more, more, more. Even though we own this land, really we share it with wildlife, with the environment, and with the public. And if that's truly the case, there's only so much we can ask it to produce. It's our responsibility to take care of it and work it sustainably so it can last into the future.
"I'll be 71 this year, and I'm converting the farm to organic now because I want to give it a go. It's the best, most sustainable way to farm: best for animals, best for ethics and best for the environment. It may be a challenge, but I know that if I can make it work, I'll get other farmers in the area thinking about it too.
"I have found the Soil Association information days and field labs invaluable. If I was talking to another farmer - organic or otherwise - who wasn't sure whether to come along to one of the sessions, I'd ask them: can you really afford not to?"