We are excited to announce that Saira Khanhas joined the Soil Association family...
You may know Saira from her appearance on the first series of 'The apprentice' BBC's hit business show or most recently for her work on TV including being a regular panelist of Loosewomen and co presenter of ITV's hit consumer show The Martin Lewis Money Show". Saira is equally passionate about organic and natural beauty and has recently created a certified organic facial oil, we caught up with Saira to understand what inspired her to create Saira Skin…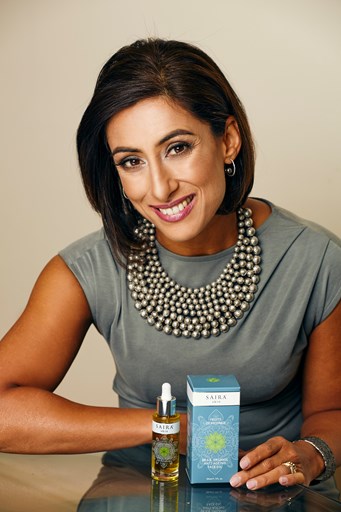 Can you tell us how Saira Skin began?
I began researching ingredients in skincare back in 1999 as a direct result of suffering from dry skin conditions like psoriasis and excema. I was fed up with the Dr's constant prescription of steroid creams which made my skin worse over time. Using high street brands of creams did not work either. So I took matters into my own hands and started to understand why skin gets dry in the first place and then looking for a solution.
I began researching and testing lots of ingredients that came from, plants, seeds, nuts and herbs. My mum who originates from Kashmir ( located at the foothill of the Himalayas) also used oils on my skin as a young person and I started to experiment with lots of different type of oils on my skin.
Over time, I managed with self care and traditional natural oils to heal my dry skin conditions. It was this passion for natural lotions and potions that led me to wanting to launch my own skincare range. I set up Saira skin to share the benefits of organic oils and ingredients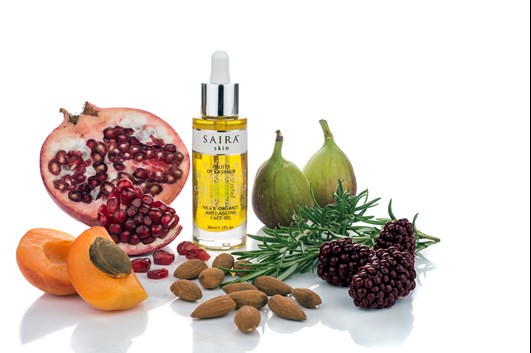 Why organic?
For me Organic ingredients are the best quality ingredients you can use and buy. Organic ingredients have been grown without the use of pesticides so more of the vitamins, minerals and anti oxidants are preserved and therefore better for the skin and the environment. Organic products are never tested on animals and because they follow the principles of green chemistry they minimize waste and pollution. For me skincare isn't just about what goes onto the skin, but also ensuring that the packaging it comes in also respects the environment when it is disposed of.
What role does the Soil Association play for you?
The Soil Association plays a crucial role for my business by highlighting my brand to retailers who want to stock organic products and importantly by highlighting and bringing to the front the importance of organic beauty products. The British public still need to be educated about the Organic market and its importance and that's what the Soil Association does and that in turn helps our brand to grow.
What's next for you and Saira Skin?
For Saira Skin we have some very exciting new product launches in the pipeline – but we want to focus the next 12 months on our hero product 'Fruits of Kashmir' – There are so many benefits of this oil to talk about and we want to create a strong following for the product, the brand and our values.
Saira skin is available to purchase here:
And www.qvcuk.com - product code 218736
You can follow brand founder Saira on Instagram @iamsairakhan and Twitter and @SairaSkin which is coming soon!