We caught up with the incredible Jolene Hart about all things career, beauty, food and organic...
We've been avid fans of Jolene for a while, so when we reached out to Jolene a few months ago we were surprised to learn that our feelings towards Jolene were reciprocated! We Skyped Jolene right away and minus a few technical and timezone  issue, we got there...
FYI Jolene is just as lovely as we thought she would be.
Jolene, can you tell our readers a little bit more about you?
Sure, I'm a certified health coach and founder of the beauty-focused coaching practice Beauty Is Wellness, the author of the Eat Pretty book series, and a former InStyle magazine beauty editor.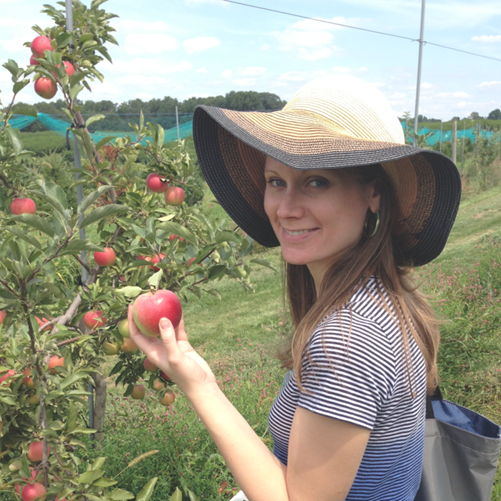 How did Beauty Is Wellness begin/get started?
I was working as a beauty editor and dealing with skin issues like cystic acne and eczema that would not go away—no matter what prescriptions, over-the-counter products, or treatments I tried. After almost a decade of unresolved skin problems, I finally accepted that my skin was telling me something about the inner health of my body, and I decided to listen. Around the same time, I was getting very interested in natural products and did not feel comfortable recommending most conventional beauty products to millions of women in my magazine work. I shifted to a freelance career, re-focused on naturals, and started researching the link between diet and skin and experimenting with my own diet. I also went to the Institute for Integrative Nutrition to become a certified health coach, and decided to focus my practice on beauty and skin issues—something that hadn't been done before. Beauty Is Wellness was born!
What does organic mean to you?
I think of 'organic' as meaning 'as it was meant to be.' Organic is unspoiled, close to nature, and as it was intended for our bodies.
How familiar with the soil association were you prior to us getting in touch?
Very familiar, thanks to my work in the beauty industry! Eight years ago, I shifted my beauty career to focus solely on natural and organic beauty products, so pioneering certifying bodies like the Soil Association have been on my radar for quite some time.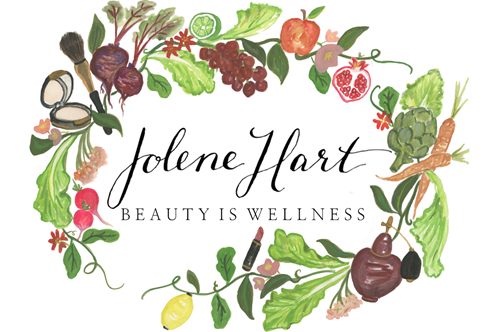 Can you tell us about the books?
Looking back, Eat Pretty was really the book I needed so badly in my own life, a decade or more ago. I was dealing with painful acne and had been let down my all the conventional treatments that were out there. But when I looked for alternative resources that viewed skin through an integrative lens, I always came up short. After my own skin healing journey and after using my journalist background to do a lot of research into different treatment modalities and their impact on skin health, I began to coach others, which eventually led to Eat Pretty. Eat Pretty is a seasonal guide to eating for beauty—including skin, hair, nails, energy, good moods and a healthy weight—and includes chapters on hormones, digestive health, and other aspects of wellness that are incredibly influential to looking and feeling our best. The Eat Pretty, Live Well journal uses many of the tools that I share with my coaching clients, from daily food journaling to grocery checklists to seasonal goal-setting. And the new Eat Pretty Every Day book is a collection I created for all the readers who were writing to me, loving the message of Eat Pretty but wanting more ideas on how to bring it into their daily lifestyle. This book is packed with a mix of 365 recipes, challenges, scientific studies, self-care practices, and fresh ideas for building a beautifying lifestyle—organized season by season.
What's next for you and Eat Pretty?
Right now my life is a mix of coaching clients internationally, writing, teaching classes, and keeping up with my energetic toddler. It's full, and a challenge to maintain a healthy balance! One of the things that relaxes me and keeps me the most grounded is cooking, which is great because it's an important part of my work. I'm so passionate about beauty nutrition and the incredible way that our knowledge around this subject is deepening that I'm always working on new resources to share. Stay tuned!   
When will you next be in the UK?!
Hmm, no plans at the moment, but I'll set a goal right now to visit in 2017! I lived in London for a time during college and worked at a publishing house there. It's still one of my favourite places.
Favourite beauty product?
One of the perks of working in beauty is that you get to experience so many incredible products. Natural or organic is a must for me (there are so many gorgeous products that are Soil Association certified!). I don't know if I could ever pick just one, but one of my standby facial treatments is plain raw honey—it works wonders to gently exfoliate, draw moisture, and eliminate blemish-causing bacteria.
Thanks so much Jolene!
Visit Jolene's website here and social channels: Instagram, Facebook, Twitter
Jolene Hart has written two books, Eat Pretty and Eat Pretty Every Day (out October 25th) and a guided journal Eat Pretty Live Well, all published by Chronicle Books, you can buy them here: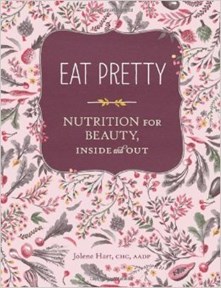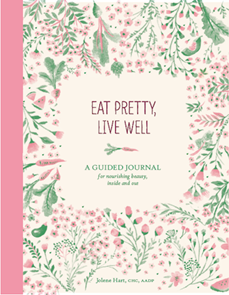 Eat Pretty Everyday (out 25th October)