We caught up with Daniel Galvin Jr who has an exciting product launch for you...
Daniel, can you tell our readers a bit more about you?
I am a fourth generation hairdresser. After working for Jose Eber in Beverley Hills, where my regular clients included Hollywood elite including Paula Abdul, Belinda Carlisle and Sharon Osbourne,  I returned to London to my father's Mayfair salon, before setting up my own establishment in Belgravia. I have been at the forefront of my industry, pioneering the development of organic hair and beauty products for almost two decades now, with award winning collections like children's haircare brand Dubble Trubble and the Organic Head range of shampoos, conditioners and styling products.
You've recently launched Highgrove signature, tell us more...
In 2002 I was approached on behalf of the Prince of Wales to discuss becoming a licensee for the first ever Duchy Originals beauty product range, a launch which would see me work closely with the Soil Association and their patron HRH.
After five years of hard work we managed to set new, stricter criteria for personal care products (COSMOS compliant).  The Duchy brand has since gone a long way to educate consumers about organic ingredients and their benefits. In 2013, to coincide with the birth of Prince George, I co-created the Highgrove Baby collection in association with aromatherapist Alexandra Soveral. This range of organic balms, oils and cleansing products is inspired by the gardens at Highgrove House. In autumn 2016 Highgrove Baby was followed by the launch of Highgrove Signature, a collection of luxury unisex skincare and gift products, again created from organic ingredients.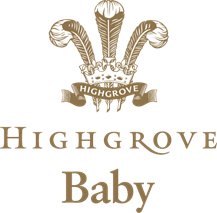 Why organic?
I have been passionate about all things organic, way before it became fashionable. It all started in the late '90s after I embraced a healthier lifestyle that included an organic diet. I started experimenting with natural ingredients, breaking down ingredient lists and finding various organic and natural alternatives to replace chemical ones. This awareness increased after the birth of my son in 2000 when I discovered that chemical ingredients found in children's hair products, 60% of which are easily absorbed by the skin, can have the same effect as sugary junk food. In addition, the use of these chemicals has contributed to an increase in children suffering from conditions such as asthma and eczema
What role does the Soil Association play for you?
Duchy Originals was one of the first ranges to be awarded Soil Association Certification and since then everything we have done as a brand has been formulated in accordance with The Soil Association's standards for health and beauty products. It is important for our customers to know exactly what they are purchasing when buying into all our ranges, and as a trusted and impartial regulator, the Soil Association's licence allows us to be totally transparent
What's next for you and Highgrove Signature?
We are looking forward to taking Highgrove Signature, a truly organic brand which we believes showcases the Best of British, to major territories around the world.  It took us three years to create and finalise the range to ensure that every aspect was perfect, and over time we would like to deliver more inspiring and unique products, pushing boundaries along the way.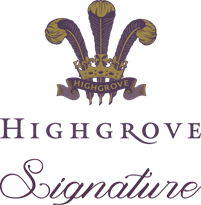 You can shop Highgrove signature here www.highgrovegardens.com & www.royalcollectionshop.co.uk and can follow Daniel on Twitter and Instagram @DanielGalvinJr