We caught up with Claire Edmunds, founder of Lulu & Boo Organics
How did Lulu & Boo Organics get started?
After a period of ill health, which forced me to leave my career as a make-up artist. I decided that it was time to change my way of life.  My skin had become extra sensitive to many of the products that I'd previously used, on a daily basis. I realised I had been starving my skin of the vital nutrients required to keep it healthy. I started eating organic food and experimenting with aromatherapy and herbal remedies, creating special blends for my own skin, which helped my health and my skin improve dramatically. Through these experiments I discovered a real passion for holistic health and decided to pursue a career in aromatherapy and herbalism. I decided to take the plunge and set up Lulu and Boo Organics Ltd in December 2009.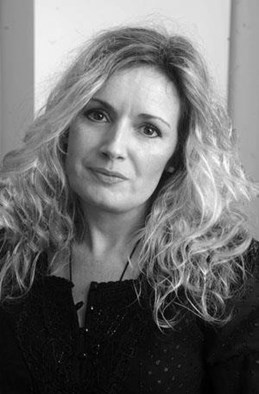 What role does the Soil Association play for you? 
Our skin is extremely permeable. Many of today's toiletries and cosmetics contain harsh chemicals, which are harmful to our skin. It is claimed that up to 60% of any substance applied to your skin can be absorbed, meaning that the average woman can absorb up to 2kg of chemicals through their skin each year by using simple everyday toiletries.
Gaining Soil Association certification was very important to Lulu & Boo Organics.  We wanted our customers to be able to buy our products with confidence. Knowing that they were buying a truly Organic product.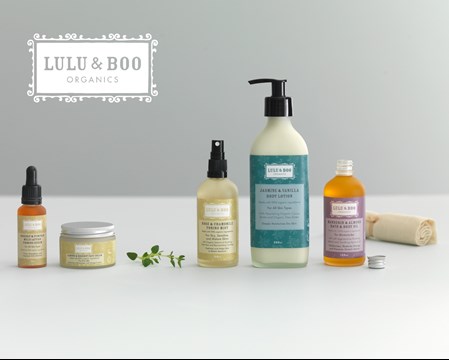 What's next for you and Lulu & Boo? 
We have recently launched our new website www.luluandboo.com designed with a fresh new look and user-friendly navigation. 
We have a lot planned for Lulu & Boo over the next few months including a couple of exciting product launches. We also hope to expand our range to include a Men's skincare line in the future. 
For more about Lulu & Boo, you can follow them here:
Twitter: https://twitter.com/luluandboo
Facebook: https://www.facebook.com/luluandboo/
Instagram: https://www.instagram.com/luluandboo_organics/
Website: www.luluandboo.com