I'm not talking hill farms or field margins. I'm talking profit margins. In 2016 I researched a book on climate change, food and farming. Naturally, it involved a lot of farm visits, both organic and conventional ones and conversations with farmers. The response to my request for an interview was always friendly but often there was a palpable reluctance to talk to a journalist. I was asked what 'my agenda was'. Dairy farmers wanted to know whether I drink milk; cattle and pig producers tried to find out whether I'm a vegetarian or vegan[1].
In our conversations, it became clear that apart from worries over climate change, feed and seed prices, pests, weeds and weather patterns farmers feel under extreme pressure from public opinion and the media. They stand accused of overusing antibiotics, polluting water with nitrates, killing bees with pesticides and contributing to global warming because their cows fart too much.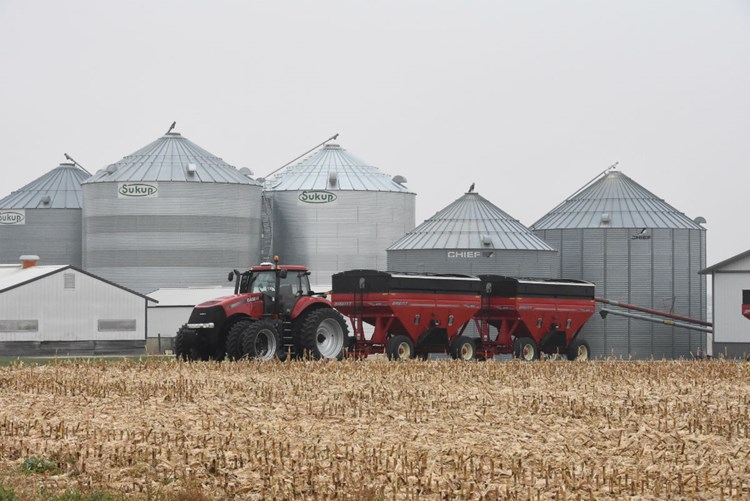 Photo Credit: M.Kunz
There are farms, for which all or some of the above is true, But even then, the question we've mostly failed to ask is: why are they doing this? Part of the answer is: farmers, too, have got to make a living. One way to do that is to put one's trust in the scientists working in the laboratories of the big agrochemical companies that promise higher yields, fewer pests and weeds if farmers buy their fertiliser, seed, pesticides, fungicides, and herbicides...
The same goes for new technology and equipment, from high-tech tractors to drones. I'm not saying any of this is bad. I'm not a Luddite, there is a lot of great technology available to farmers these days. But it costs money and it can be a Catch 22: with commodity and food prices being as low as they are, industry and politics offer the economics of scale as a solution to falling incomes. But higher yields through intensification not only mean higher inputs and spending money on technology – in order to pay for it farmers need to 'plant fence row to fence row', as the infamous US agriculture secretary Earl Butz once put it.
And when the bank owns your land or the land rent is due, as a farmer, you will have to increase your yields, whatever the costs to the environment or to animal welfare. So, that's ok then? No, of course not, it's just an explanation for how many farmers got to this point. And lies[2] like 'we need to feed the 9 billion' serve as a convenient pseudo-scientific justification to protect companies' profit margins and let farmers take the rap.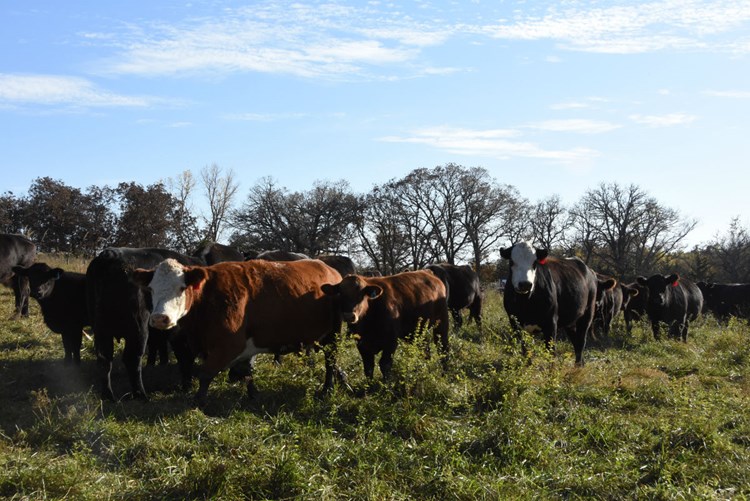 Photo Credit: M.Kunz
During my research I talked mostly to farmers who are painfully aware of the impact climate change is having on agriculture and who are doing their best to mitigate it. Building good soil was their top priority, but of course, they all, too, have to make a living. The organic farmers I talked to all said they rely on the organic premium for their produce, though they have to cover the (often substantial) annual certification costs. Conventional farmers try to reduce input costs to get by, even if that means lower yields. And all these farmers are not only doing their jobs on the farm, they also have to invest more and more time to market their produce – online, through farm shops, veg boxes, under a brand.
If you decide against the economy of scale because of the dire consequences for air, water and wildlife, you have to market the fact that you produce healthy food sustainably, that you protect soil, water and bees, basically that you keep the planet functioning and all of us fed. And we need to pay for that service. How come so many of us shell out for a TV the size of a mattress or find upgrading our smartphone an essential expense while insisting that food has to remain cheap? Seth Watkins, a cattle farmer in Iowa, summed things up in two sentences. 'We have to decide if we want to be part of the planet or not. Mother nature is a great partner, she needs to be a 51% majority share holder, she knows best and she wins.' And we need to allow farmers enough (profit) margin to keep mother nature on the team.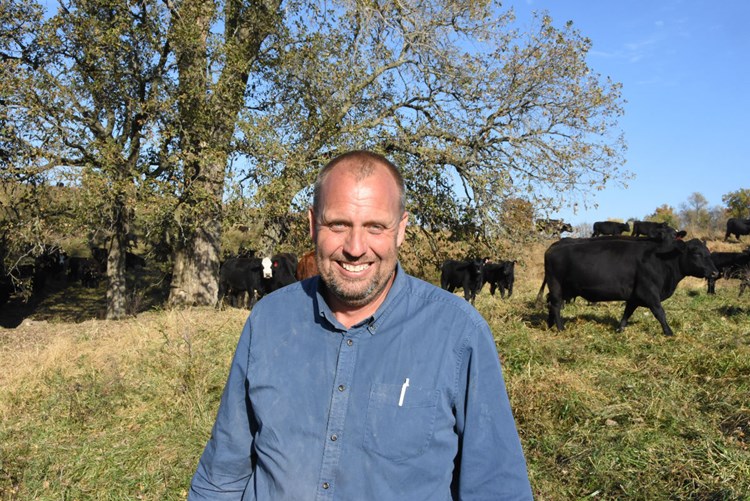 Photo Credit: M Kunz
[1] For the record: When we are talking organic and/or grass fed I am a happy omnivore. I don't buy milk, dairy products, eggs or any kind of meat produced through industrial agriculture.
[2] Britain is not feeding the 9 billion, we import food. If we had to live off what is grown here we'd usually run out of food by August. The same goes for the US. Most of the maize and soy produced there go into cattle feed and ethanol production. And high fructose corn syrup isn't food either.