Playing Cards Monitor Cow Health
Whilst Top Trumps and Pokemon cards are great fun, a group of Wiltshire dairy farmers are using some very special playing cards to care for their herd, and the results have been astounding...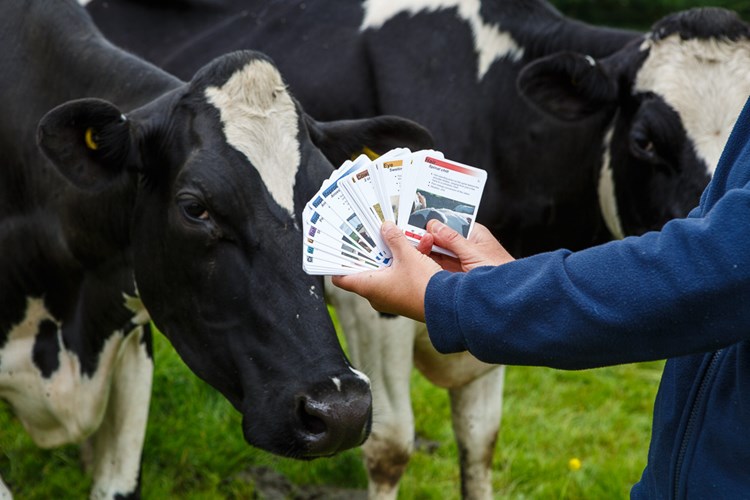 How do the cards work?
The Obsalim technique, which originated in France, is simply a set of cards which you carry with you in your pocket. Each card relates to a symptom in your animals behaviour, or with their eyes, feet, dung or energy levels. Some symptoms would be hard to miss, but others are more subtle. By using the cards, farmers can diagnose what their herd needs. Nobody knows their animals better than the farmer, so the Obsalim cards are another way of learning what's best for them. Like with all field labs, the idea came from a farmer, and supporting this research is one of the ways we're helping find kinder, fairer ways of caring for animals and the land.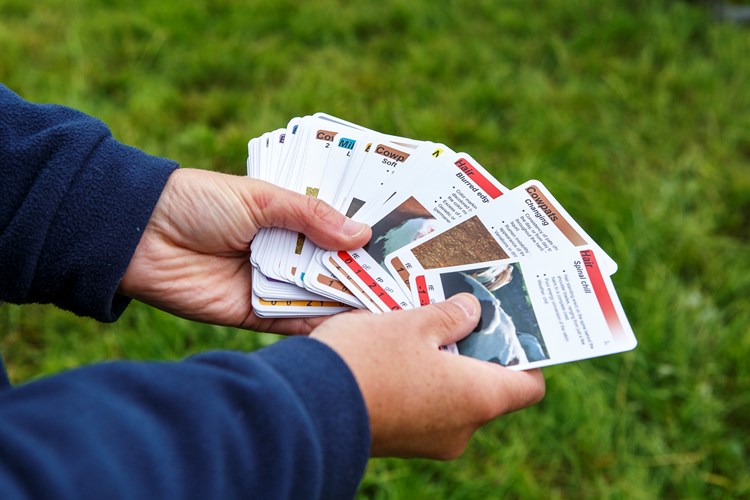 What's so special about these playing cards?
This summer a small group of farmers met at one of our field labs to discuss how the playing cards had helped them and their animals. Christine Gosling from Berkeley Farm Dairy learned about the technique from her vet Edward De Beukelaer and said that "learning to use the cards was like learning a new language. It takes a while to get used to it, but then it starts to come naturally."  Three farmers took part in the trial, and each had multiple visits from Obsalim trainer Edward De Beukelaer, and the rest of the group. This meant they got to try out the technique with their own cows, which everyone found was the best way to understand the system.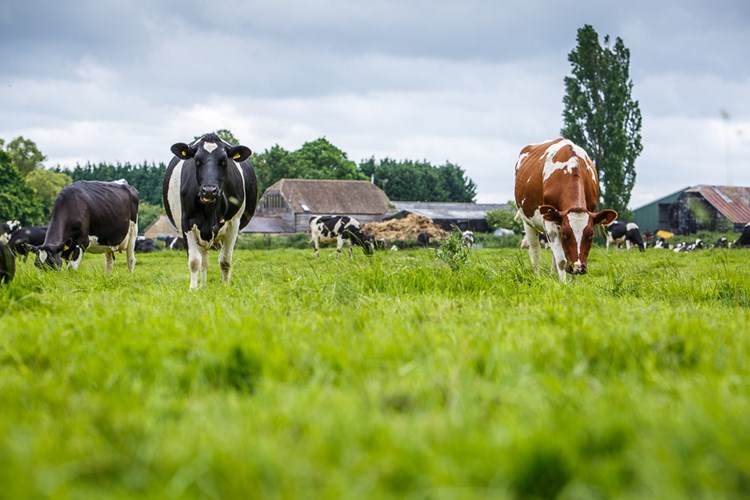 An increase of 6,000 litres in yield
The group visited organic dairy farmer, Nick Freeth most often and interestingly, it's Nick that's seen the best results. Nick has a herd of around 200 cows and over the period he used Obsalim he saw a total increase of 6,000 litres in yield. This was at the same time as reducing his feed costs and reporting that his cows looked healthier. He said the biggest learning he got from the system was splitting his feed into two meals and making sure his herd got two periods of rumination each day. This really helped, particularly with his young stock. We asked Nick what he thought of Obsalim.
"Well, I suppose the best indication is that we're still using it, long after the trial period ended! It's a case of starting to really look at the animals, and then making adjustments to their feed. For example, I often have cows which are red in the claw, I draw that card and compare it with other symptoms I'm observing and it's like an alarm button going off that they're getting too much energy. I usually look back and see they've spent the day before on a rich clover ley. It's all a work in progress though, so I'm really looking forward to trialling again this winter."
The group are planning to use the technique through this winter and are on the lookout for more members to join the field lab.