Digging into Horticulture Study Trip
By Rebecca Tyers
My interest in farming began as a purely academic pursuit; after studying food and farming from an academic perspective I felt I wanted to experience the everyday realities of growing food on a larger scale. Despite growing up in the British countryside surrounded by farmland, the idea of becoming a farmer was never really a suggested option.
With Brexit looming on the horizon it seems that more people are waking up to the idea that the stereotypes surrounding farming need changing. As a young person with a newly discovered passion for growing food, the Soil Association's 'Digging into Horticulture' study trip offered a chance to dig a little deeper into farming as a potential career path.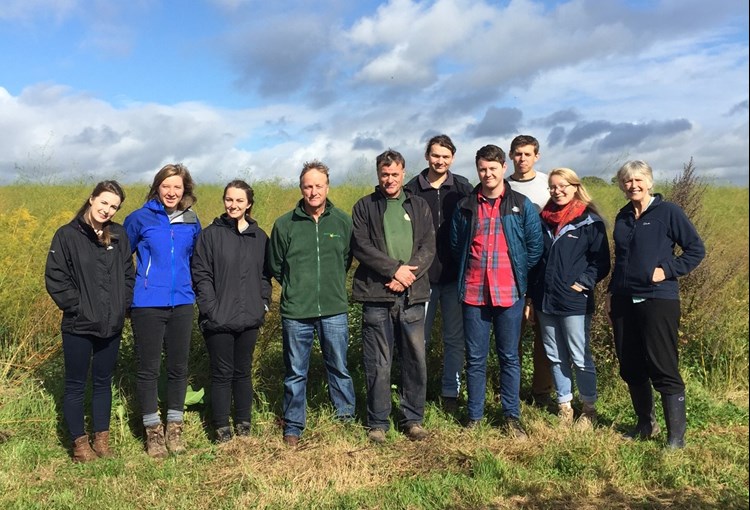 Out of our group of 7, none of us had really experienced large-scale agriculture. We ranged from ages 23 to 27, and generally shared a common background of volunteering on small-scale community farms. Our trip began on the Friday morning with our first farm visit to Valefresco in Evesham, a large-scale farm specialising in salads on two separate farm sites. As we drove onto the farm we shared a joint fascination in the size of their operation; when you're used to growing vegetables on 7 acres, seeing 2,500 acres of salad is an entirely new experience. We were taken around the large Polytunnels filled with salad, and shown herbs grown using hydroponic methods.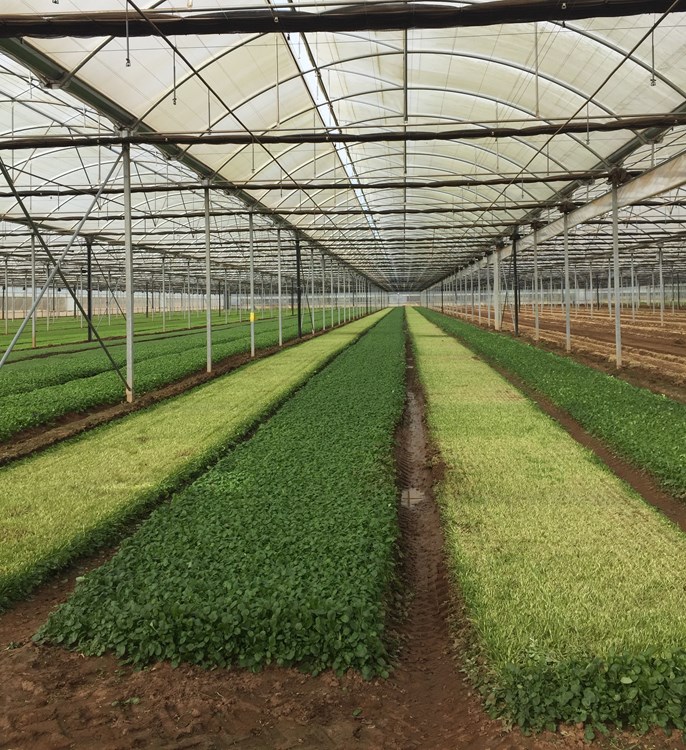 Beyond the hefty tractors and impressive production, we were also very interested in the large Eastern European workforce. Each of the three farms we visited depends on a large migrant workforce, mainly from Romania and Bulgaria. Eastern European labour makes up 90% of the U.K's agricultural seasonal workforce; with one of the farms we visited employing around 200 people for their growing season. Having previously worked on small-scale community farms, most of us had never been exposed to this reality of the business.
After a delicious lunch in a country pub, we made our way to Stocks Farm, a hop and fruit farm on the Hertfordshire-Worcestershire border, owned by Ali Capper. We were lucky enough to be able to taste the sweet gala apples that were growing in the orchards, as Ali told us of the strict size and taste regulations that her apples must meet to make it to the supermarkets. We walked through the orchards and came to the hops. A strong smell hung in the air as we watched them being harvested. After harvesting, the hops are taken to the hop kiln, a two-minute walk from the hop farm. We were taken into the factory to see the process of the hops being sorted and dried in the kiln, the stench of the crop growing stronger as we made our way around. Stocks Farm is also home to Unity Brew House, the first brewery to open on a hop farm in the U.K. On a Friday night the locals gather in the brew house, right behind the hop farm; after chatting to a few locals we discovered that the Unity brew house has now become more popular than the local pub for a Friday night pint.
Our last farm visit was to Southalls of Norchard on the Saturday morning. We were greeted on the 1,100-acre farm by large boxes of bright orange pumpkins. Like the other two farms we visited, Southalls of Norchard is a family-run farm. Paul, one of the owners at Southalls, explained the in-depth realities of their business, from how they plan what they grow to the ways they're helping conserve their local environment. As we sat down to discuss our thoughts, we all felt that inheriting a farm from a family member seemed one of the few ways for young people to enter into a sustainable career in farming nowadays.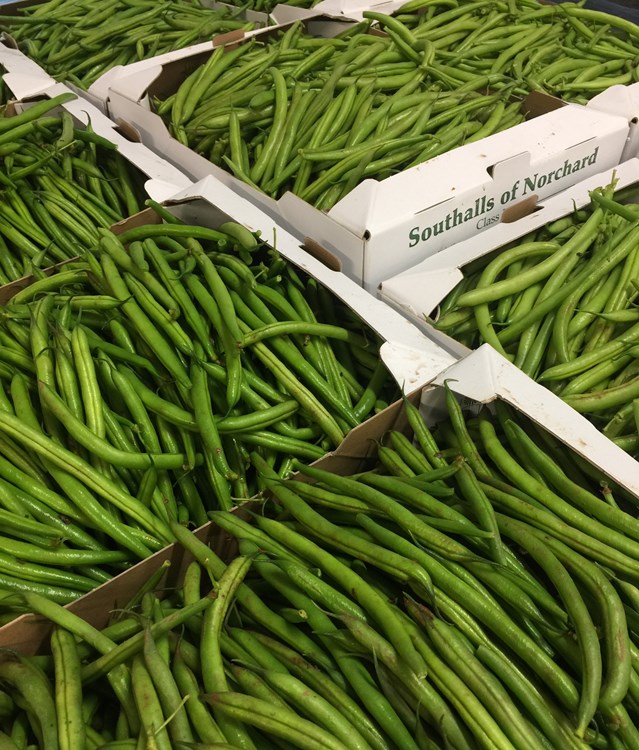 I believe that in the U.K. young people are becoming more interested in pursuing a career in growing food, as we become more in-tune with issues surrounding climate change and sustainability. Being able to share our collective thoughts on the future of British farming with like-minded future growers was an invaluable experience. As a country where farming is at the heart of our identity I left Worcester feeling that perceptions of farming in the U.K. need to change. From innovative technologies that push us forward, to building an on-site brewery that brings the local community together, farming is a fast moving, exciting business that needs to make room for more young people to propel it into a prosperous future.