Organic Market: Growing With Heart
As a Soil Association volunteer I recently joined foodies, farmers, and entrepreneurs in the Bristol area for the launch of the Organic Market Report (a report on the financial state of organics). Triodos Bank and the Soil Association co-hosted an organic breakfast and discussion to celebrate the launch.
It is rare that I start my day discussing finances. Thankfully, the Bearpit Social and Hobbs House Bakery had my back on this very early Wednesday morning. The organic pork sausage rolls and granola with Yeo Valley yogurt got my taste buds and my brain into gear for the presentations.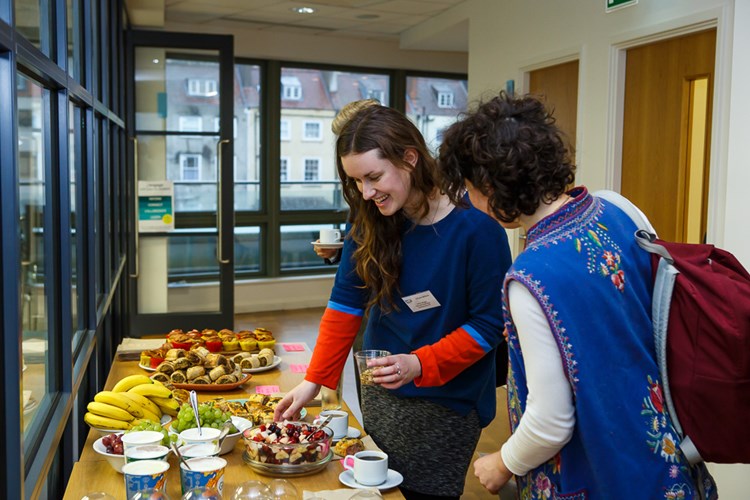 Martin Sawyer, certification CEO at the Soil Association, started with a bird's eye view of the organic market. Last year, the organic sector saw overall growth of +7.1% totalling £2.09B in sales.
For me, it's the stories and cultural shifts that the Organic Market Report reveals that are exciting. Martin's presentation helped the numbers come alive.
The food service, catering, and restaurant industry saw the largest growth in the organic sector (+19.1%). This shows that the hard work of the Food for Life Catering Mark team at the Soil Association has paid off. The Food for Life Catering Mark is an easily recognizable verification that ensures places are serving more organic, healthy, and ethical food. It changes the focus from sourcing the cheapest ingredients to being honest about where the food comes from and how it is cooked. It's so important for public institutions like schools and hospitals to take a leadership role in serving good food by putting their money where their mouth is…literally.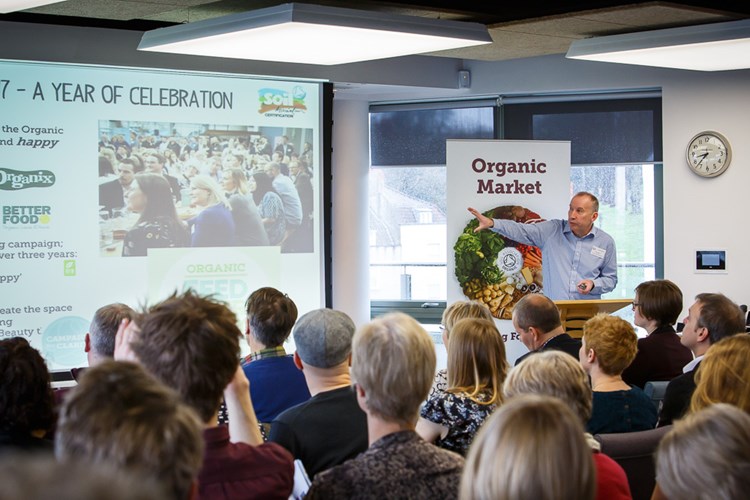 Martin said the modern consumer is looking for convenience and choice. This has led to a +10.5% growth in organic sales through home delivery. Online organic retailers are able to offer a larger range of items, which opens up space for more organic product innovation. 
This year, organic sales broke £2B for the first time since the recession in 2008. Grocery stores, including discount supermarkets, are realizing that people have a consistent desire for organic food. Customers prioritize buying organic in 'everyday' products, such as milk, eggs, fruit, and vegetables. This shows that organic is no longer seen as a luxury good, but is instead a normal purchase. Organic consumers are increasing as organic product offerings are diversifying. This tells a story of growth, strength, and resilience.
Now the UK needs to make sure supply matches up with demand. Farmers need support to start farming, to convert to organic methods, and to increase efficiency. Simon Crichton, food, farming and trade team manager at Triodos Bank spoke about how their financing services help organic farmers and processors expand and innovate. In 2016 they helped finance 1,185 additional hectors of organic land.
It is clear that the organic market and organic movement are strong and growing. With this in mind, it is Phil Haughton's words, founder of Bristol's Better Food Company, that resonate with me. As organic grows as a movement, he said we must continue to act with heart and through meaningful relationships. I think the numbers are important, but it is what is behind them that matters most – connections with growers, customers, and of course, the soil.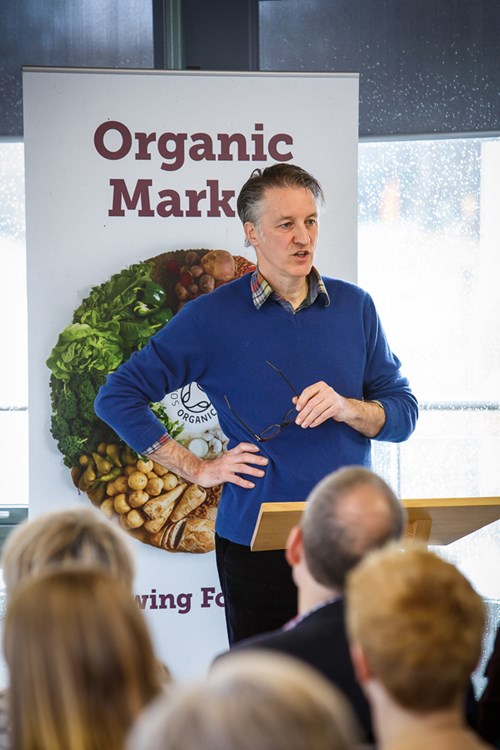 ~Thank you to Terry Rook from Glance Image for the photography~