Top Tips for Zero-Waste Xmas Decorating
Kate Arnell (zero-waste expert and Soil Association ambassador) shares her top tips on how to reduce waste this Christmas. Find out how to create long-lasting Christmas decor in this third and final instalment...
Growing up, my mother would decorate hanging pictures with sprigs of holly. My dad would adorn the doorway with mistletoe and a wreath would welcome guests at the front door. For me, Christmas is all about bringing the outside-in. Instead of using ornaments such as tinsel, look for long-lasting and reusable alternatives.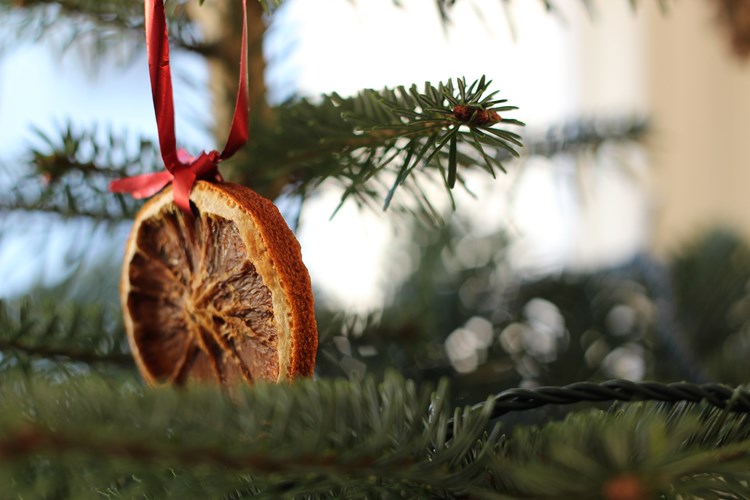 Light it Up
Lighting always sets the mood for any occasion. Opt for LED lights as they use a fraction of the energy compared to regular fairy lights. They don't overheat as easily either. Consider switching to a green energy supplier to help save on resources and the planet. It's guilt-free too!  
Candles are also great for creating a cosy atmosphere. Unfortunately, you can't buy certified organic candles. Instead, buy candles that use certified organic ingredients such as beeswax and essential oils.
Edibles
Swap baubles and tinsel for edibles. Dried orange slices, pine cones and cinnamon sticks are festive. Bake festive symbols such as stars from salt dough and tie with twin or re-purposed ribbon. Check out the Organic recipes section to find one that you can use to adorn the tree.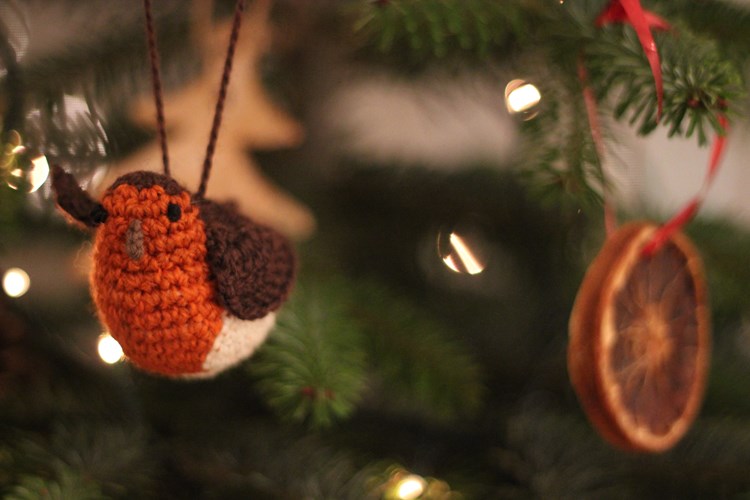 Use Second-Hand
Look in your local charity and antique shops for second-hand for ornaments. It is a great way to save on resources and money. Opt for ornaments made from glass, wood or metal instead of plastic, as they will likely last longer and are recyclable.
Get Crafty
Find a local wreath making workshop. Not only will it be a fun afternoon with your loved ones, it will also be an ornament to cherish. Alternatively, take a look at Organic Blooms DIY Christmas Wreath tutorial. They're the only florist certified in the UK too!
Get back to basics and make your own garlands and decorations using organic wool and textiles. There are a variety of tutorials online to help you. It may also be a fun get-together with friends and family.
Still in need of some inspiration? Watch my 'Get Ready with Tree' video to see how I get the house feeling festive. If you'd like to find out more about how to reduce your waste this Christmas, read my articles on my top zero-waste gift swaps and gift wrapping.