What I'm Made Of: Clare McDermott
As part of our 'What I'm Made Of' campaign for Organic Beauty & Wellbeing Week (7th-13th May 2018), we're asking some of the most inspirational people we know, what they're made of.
Clare McDermott, Business Development Director, Soil Association Certification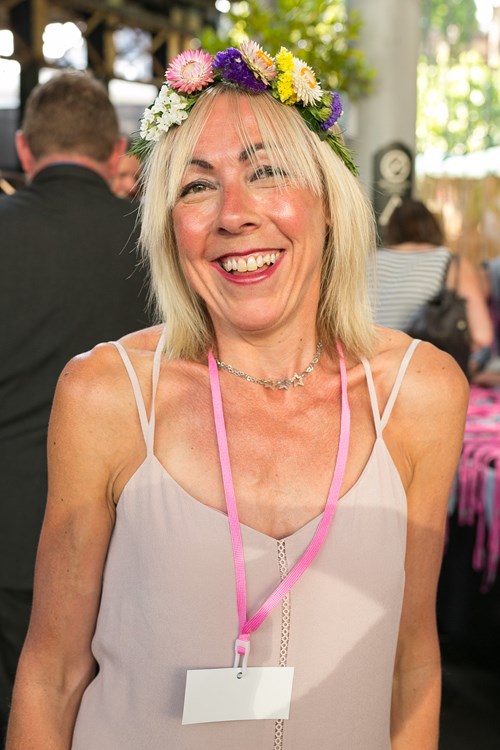 Clare, what is your role at Soil Association and how did you get here?
I'm Business Development Director at Soil Association Certification, which means I work with all the fantastic businesses that are organic to both support their business, and to try and grow the market for organic products across beauty, wellbeing, food and textiles.
What's been your proudest moment at Soil Association Certification so far?
Gosh, there are so many! Consistently seeing the organic market grow year on year is a huge one, as we achieve more coverage, more people talking about organic and more people stocking organic. Having the first ever organic beauty pop up shop in 2017 was a stand out moment, though, as was the press coverage for the 'Campaign for Clarity,' letting people really know what goes into products.
Why do you think the 'What I'm Made Of' campaign is important?
Because it opens your eyes to what is in your beauty products, who makes them and the whole impact that your purchase choice is having. It's a really easy and straight forward way to open the conversation about products and organic beauty.
If someone was switching to organic beauty, what would you recommend they switch to first and why?
The first thing I switched to was facial oil and moisturiser, followed by the rest of my skincare. Just like non-organic, it's about finding a brand you like that works for your skin type. For me, it was Skin & Tonic: the products and the simplicity appealed to me and they worked well on my skin.
Who or what inspires you?
It's always so hard to name one thing, but the biggest thing that inspires me is the business owners that create their brands and products organically, as its not the easy route; you have to be committed. It inspires me to try and support them to get more shoppers and people in the media understanding what organic is and why, and to get more people buying it, which ultimately benefits the environment, people and so many other things in life.
Best career advice you've been given
The very cliché "there is no I in team". Your team is the success, and to be enabling and focusing on the team to grow, and be empowered is the best thing you can do as a leader. Nothing could be truer at Soil Association Certification, where each part of the team plays a hugely important role in achieving the overall goal of growing organic.
And have fun, its got to be enjoyable!