What I'm Made Of: Neal's Yard Remedies
As part of our 'What I'm Made Of 'campaign for Organic Beauty & Wellbeing Week, we're asking some of the most inspirational organic brands what they're made of. Neal's Yard Remedies have been pioneering the organic beauty movement for over 30 years - their Frankincense Intense collection is one of its most successful ranges to date.
Frankincense is an ingredient that is prevalent in a number of your products, especially your 'Frankincense Intense collection. What is the reason for including this ingredient in your products?
Treasured for centuries, frankincense is such a special ingredient. We've used the essential oil in our age-defying products for many years. Recently, we've made some exciting developments in how frankincense is incorporated into our new Frankincense Intense™ Lift Serum, Cream and Eye Cream.
Firstly, we've revolutionised the way frankincense is used in our skincare. After distilling high quality Boswellia sacra frankincense resin to extract the pure essential oil, the by-product left behind is transformed using an environmentally-friendly enzymatic extraction process. The result is our incredible Frankincense Active Phyto Complex, which not only helps to protect against environmental factors that accelerate skin ageing, it's also an exciting breakthrough in our sustainability mission towards creating zero-waste products.
Secondly, the calming effect frankincense has on body and mind makes it an ingredient that is loved and cherished by aromatherapists around the world. As frankincense is often burned during meditation, we wanted to tap into the natural mindful nature of this relaxing ingredient and encourage anyone using the products to take time to pause, inhale the aroma, and reconnect with themselves in body, mind and spirit.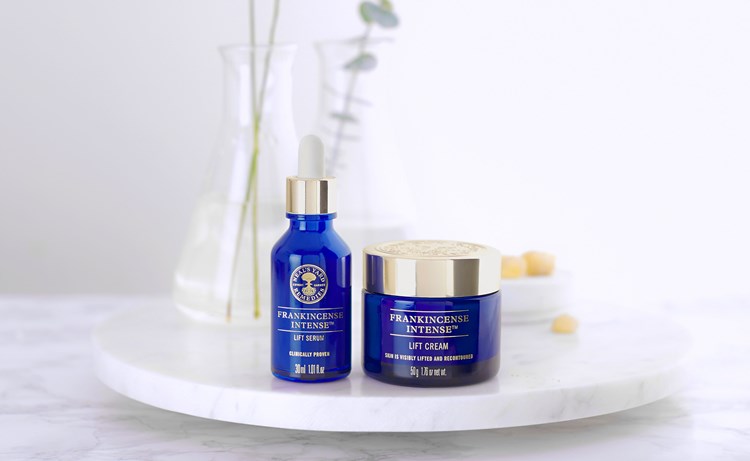 Not only do you create effective formulations, but you work hard to source sustainable and ethical ingredients. Can you tell us the process of obtaining ethical and sustainable Frankincense?
We sustainably source the frankincense found in our Frankincense Intense™ Lift collection from Oman, which is home to the high quality frankincense, Boswellia sacra. Harvesting frankincense is quite an art, and has to be done carefully and expertly using traditional techniques to protect the trees, which are under threat.
During harvesting season, around 20 experienced collectors make small cuts in the bark of the trees using traditional tools, allowing the liquid resin to seep out. Left to harden in the sun and after about 14 days, the collectors return and slice off the 'pearls' of golden resin that have formed. These 'pearls' are taken to a local distillery where they are steamed to extract the precious oil.
Watch our video of the full harvesting process here.
Why do you think it's important to source sustainable and ethical ingredients?
First and foremost, it's for the people who grow and harvest the ingredients. We've always believed our mission is to support people's health and wellbeing, and that this is something which starts with the very first seed, long before our ingredients arrive at our eco factory in Dorset, England. Sourcing sustainable, organic ingredients has always been key to our business, which is why we source fair trade ingredients from around the globe, supporting the communities that harvest them in the process.
We regularly visit our producers out in the field to see for ourselves, and be able to reassure our consumers, that the ingredients we use are sustainably sourced and organic. Over the last 18 months, Susan Curtis, our Director of Natural Health, has visited our Omani frankincense collectors, French herbal producers, Nepalese dathelo and chiuri harvesters, Serbian wild rosehip collectors and Ugandan lemongrass producers, to name a few!
This commitment to working with sustainable sources ensures the future stability of these important agricultural crops, allowing our suppliers to continue harvesting for years to come, and ensuring consumers can keep using the products they love.
This is why we're supporting the Soil Association's 'What I'm Made Of' campaign – to celebrate the amazing communities who harvest the ingredients that make our products so special.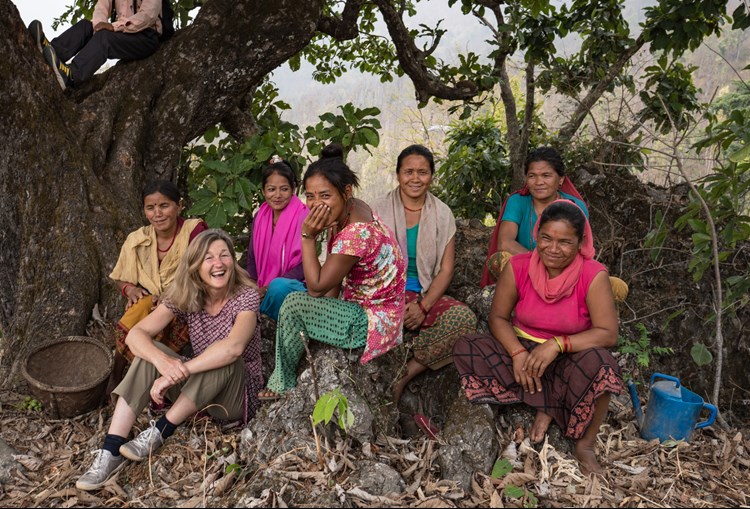 How can we educate and interest consumers on the importance of organic beauty products?
Helping consumers cut through the greenwash is a very important first step. Many people don't realise that when it comes to cosmetics, there are no legal standards about what can and can't be called organic, which means that many beauty products may be labelled 'organic,' even if they only contain 1% of organic ingredients.
To help consumers, we believe it's important to:
Encourage consumers to look out for independent third party certification, for example Soil Association certification, for assurance that what they are purchasing meets recognised organic standards
Share awareness campaigns about organic farming and its benefits
Always be transparent about what goes into our products - we always list all the ingredients in our products on website and labels
Educate our consumers at every stage of the journey to keep conversations about importance of ethical, organic beauty open and accessible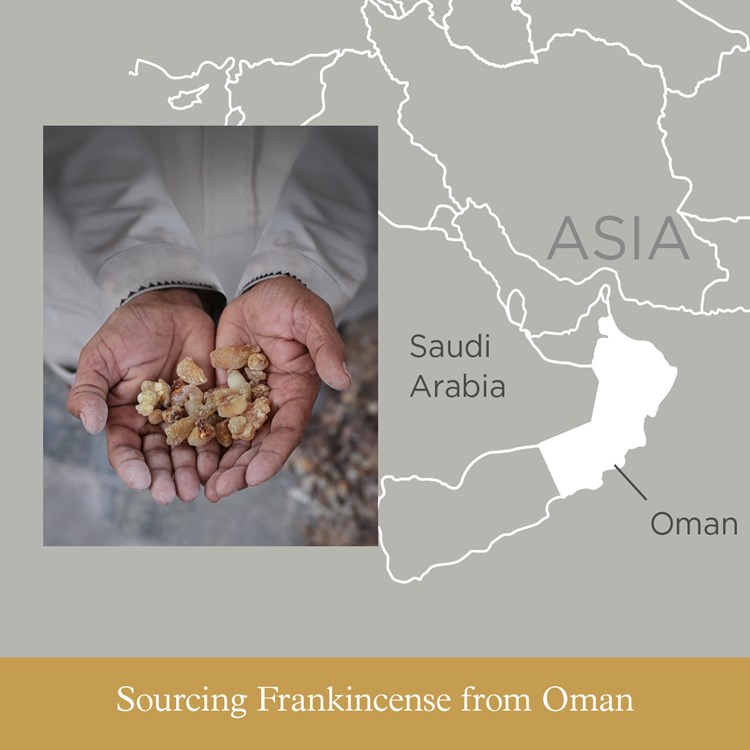 Before you go, what advice would you pass on to those who are looking to incorporate organic and ethical products to their beauty routine?
Look for organic certification: if you want to be absolutely certain the products you are buying are organic, then the only thing to look for is a recognised and trusted logo, which guarantees the highest quality organic ingredients have been used
Check if the company is taking steps to make positive change and is aware of their environmental impact: you can do this by looking at their website, social media channels or asking in store.
Don't be afraid to start small: one small change can make a world of difference to your skin and the planet!