What I'm Made of: Therapi Honey Skincare
As part of our 'What I'm Made Of' campaign for Organic Beauty & Wellbeing Week, we're asking some of the most inspirational organic brands we know what they're made of. Meet Tanya and Esme, the mother-daughter power duo that created Therapi Honey Skincare.
What is your role at Therapi Honey Skincare?
Tanya: I go by Founder & Formulator, but really, when you're such a small team, you end up doing a bit of everything! My favourite parts are looking after the bees, dreaming up new products in the lab and connecting with like-minded individuals in the business world who are seeking to create a new world order!
Esme: My title is Co-Founder & Brand Director. I tend to handle the marketing and branding side of things, but love to get involved in all aspects, from the big vision to customer service and packing orders – that's the beauty of being a small business; you get to see how it all slots together!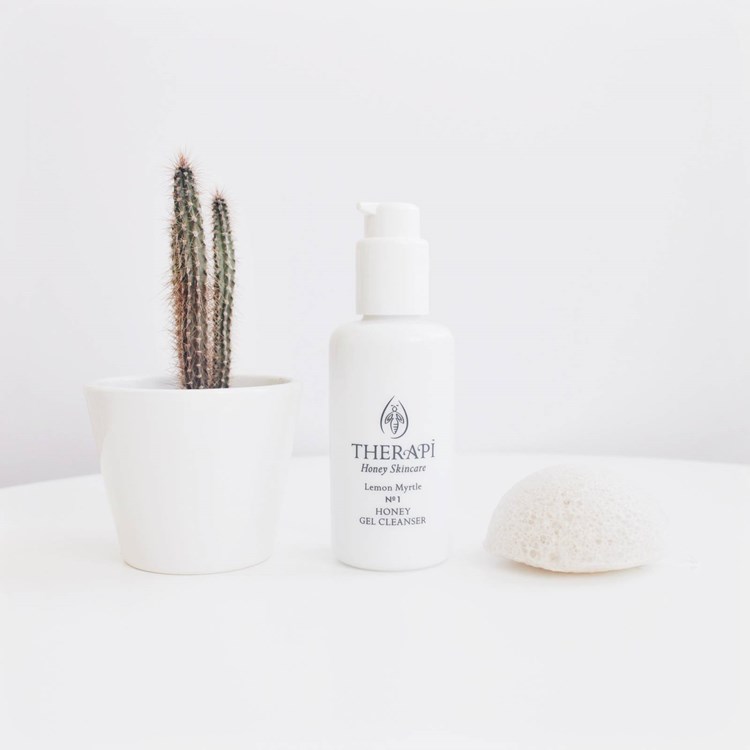 Can you tell us how Therapi Honey Skincare came to be? (No puns intended)
Tanya: The inspiration for Therapi came after many years studying honeybees and their incredible ability to transform sweet nectars, healing resins and botanical extracts into natural medicines and superfoods. As a beekeeper, wildlife conservationist and budding botanist, my life's passion has been the study of nature.
I began developing our honey-based skincare range because of my own increasing struggle with hyper-sensitive skin and a frustration at the lack of understanding around high performance natural and organic formulation within the beauty industry. I wanted to create the world's purest and most effective skincare that was both amazing for your skin and that would promote sustainable beauty, because there doesn't have to be any compromise when it comes to choosing what you put on your body!
What ingredients make up a Therapi product?
Esme: Every Therapi product is formulated from scratch, meaning we don't use any off-the-shelf formulations and then add a few marketable 'actives' to them. Inspired by the wisdom of the bees, we work with three miracle ingredients from the hive – honey, beeswax and propolis – and blend these with active botanical extracts to create pure, vibrant skincare that restores health and vitality. Each product is made with a specific skin-benefit in mind and we only ever use those ingredients that are as close to nature as possible, so that the final product is gentle both on your skin and the planet.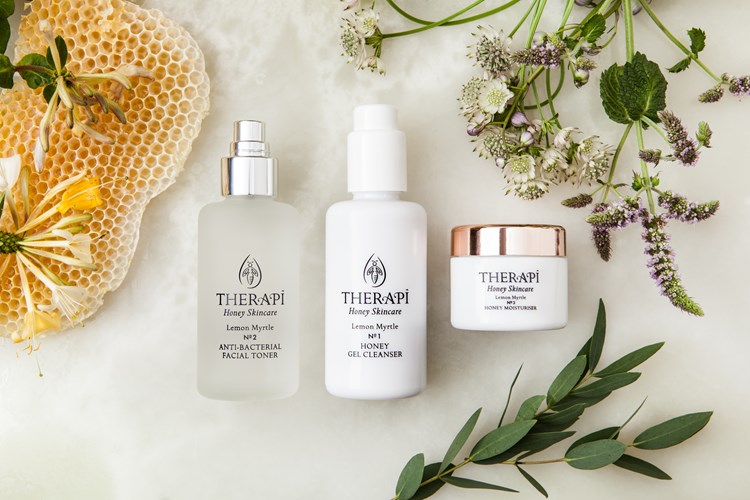 Why organic?
Tanya: Organic is as central to our philosophy of beauty as wellness and it's the link between our two passions: exceptionally pure skincare and a love of nature.
When I formulate products, I only ever want to use the purest, most efficacious ingredients - this means they have to be organic, wherever possible, guaranteeing that they meet the highest standards of quality, purity and transparency throughout the entire soil to skin chain. Organic ingredients contain up to 70% more antioxidants than their non-organic counterparts – that means 70% more goodness!
For the bees, organic means that all hive-derived ingredients are harvested sustainably and that their forage must be free from GMO's and toxic agrochemicals. Space is given to wildlife habitat on organic farms, which means nature can thrive there. You only need to visit an organic farm to see the difference. The insects teem there and the soil is rich – just as the land should be.
You're passionate about bee conservation - can you tell us what you do in this area and why it's important?
Tanya: The problems bees are facing are not confined to pollinators - the dramatic change in land use in the last 60 years has taken a terrible toll on much of our wildlife. Most of Britain's countryside is farmland and sadly, our food system currently relies heavily on toxic agrochemicals that accumulate in our soils and watercourses. Many pesticides like those in the neonicitinoid group act on bees as neurotoxins. Habitat fragmentation also means that there is not enough connectivity between habitats anymore, so many species struggle to move between areas for mating, foraging and dispersal.
In many ways, bees are the barometer by which we can measure our relationship with nature, and illustrate the synergy between land and man that is at the very heart of the organic movement. By choosing organic ingredients, we are voting for wildlife friendly farms where nature is encouraged – in fact, organic farms support around 50% more wildlife than non-organic farms.
As a business, we partner with charities and campaigns that champion bee conservation to promote their vital work. We donate 5% off our profits to wildlife conservation work, plus for every order we take on our website, we donate £1 to the customer's chosen charity that directly benefits the bees.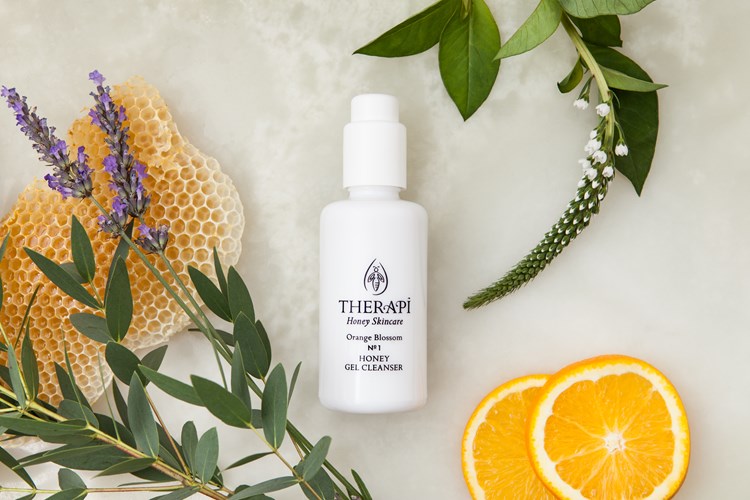 What's the most rewarding aspect of running your own business?
Esme: As a biologist, I've always been fascinated by how interconnected natural systems are and the role humans play within them. I see the organic beauty movement as a pivotal piece to living in balance with nature, boosting our health and narrowing the gap between ecology and the economy. Using business as a force for positive change feels like the best job anyone could ever have! It feels amazing whenever an order comes through to know people are out their voting with their pounds for a more sustainable and connected world!
As female founders, what's your advice for a young female (in any field) looking to work for an ethical business? 
Esme: Be brave. Don't ever feel like you have to squeeze into the existing model, if it's not right for you – if you want to change the world, then go for it; the rest will follow suit. And never be embarrassed about saying you want to change the world!
Finally, why do you think the 'What I'm Made Of' Campaign is important?
Tanya: It's a fantastic initiative, as it's really shining the spotlight on what goes into beauty products – the ingredients, the packaging and the passion! The beauty industry is rife with green-washing claims, as more and more brands jump on the organic bandwagon; however, unlike the food industry, the beauty sector isn't regulated, so brands can say they are organic when their products contain less than 1% organic material! Having a platform to talk about these issues and highlight what being organic truly means is so important in helping the consumer understand what their buying, and hopefully, will one day allow us to change the laws that govern the beauty industry.
Visit Therapi.com for the full product range or view the list of stockists listed on their website. Therapi will also be at the OBWW pop-up at The Hoxton, Holborn on the 12th - 13th May, where you can experience a mini facial Therapi in collaboration with Bhuti Organic Spa and try out the range of honey skincare!
Get your chance to meet Tanya and Esme at our much anticipated Organic Beauty & Wellbeing pop-up at The Hoxton, Holborn. Relax and unwind with an organic honey facial in partnership with Bhuti London. Get your tickets here!