As part of our 'What I'm Made Of' campaign for Organic Beauty & Wellbeing Week (7th-13th May 2018), we're asking some of the most inspirational organic brands we know, what they're made of. Meet VOYA...
VOYA are renowned for their use of seaweed in skincare products and spa treatments. Can you tell us why you decided to use this niche ingredient across your range?
VOYA is a journey that began in 1912 when the first seaweed baths opened in Strandhill, Co. Sligo, Ireland. Seaweed bathing is a 300-year old tradition and Ireland's only indigenous therapy. The last of these traditional original bathhouses were destroyed in September 1961 by the worst hurricane to ever reach Ireland's shores, Hurricane Debbie. After this, many people moved away from the coastal areas moving towards the larger, densely populated cities, and as baths began a norm in people's homes, the old bath houses remained closed.
Mick Walton (Mark and Neil's father) was an award-winning organic farmer who used his hand-harvested organic seaweed on the land to grow and produce the very best organic vegetables around. Mick had a real passion for the benefits of seaweed - his knowledge was second to none. He incorporated seaweed into family life, using it on the land at the farm, bathing in the seaweed and even eating it! When his son, Neil went on to become a professional triathlete in his early 20's, knowing the alkaline benefits of the salt water and the seaweed in aiding muscle recovery, he began incorporating the seaweed baths into his recovery program.
Having tested the seaweed therapy first hand, Neil was amazed by its effects. His passion for seaweed had been instilled by his father from a young age and this triggered an idea. He began looking into the tradition of seaweed bathing and it's therapeutic benefits, and he went on to open his very own seaweed bath house in Strandhill, in County Sligo, Ireland in 1996 to bring these historic therapeutic baths back to the public. 
VOYA was one of the first companies to produce certified organic seaweed cosmetics, and is now the leading certified organic spa brand offering seaweed based treatments in some of the world's most luxurious hotels and destination spas.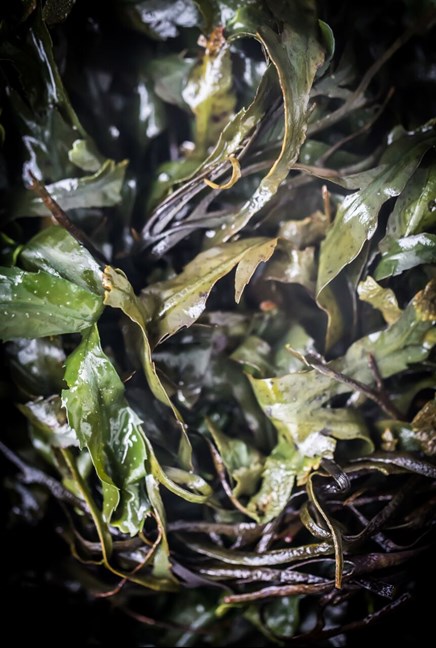 What are the health and beauty benefits of seaweed?
Seaweed is one of nature's most powerful anti-oxidants. Its abundance of minerals and vitamins are deeply detoxifying, hydrating and nourishing, helping to fight against harmful environmental aggressors and strengthen the immune system, so it's no wonder we're such fans! It also contains natural anti-aging properties, so products work to improve the suppleness and elasticity of skin, stimulating the renewal of damaged skin cells, detoxifying, cleansing and toning, while being naturally moisturising. Seaweed can also help with the appearance of fine lines and wrinkles, preventing the signs of premature ageing, resulting in brighter, younger and fresher looking skin.
Your skincare is not only effective and beautiful, but you work hard to harvest seaweed in a sustainable manner. Why is it important to source sustainable and ethical ingredients?
Our seaweed is hand harvested by Jerry (watch the video here) every day. He carefully cuts and collects the seaweed when the tides are out. From there, it's taken back to VOYA HQ, where it begins a very specific dehydration process. This is all done within 2-4 hours of the seaweed being harvested to preserve the seaweed, and keep it as fresh and nutrient rich as it can be. The seaweed is dried over a few days and carefully packed into our Lazy Days boxes - the boxes are even made from the excess seaweed (so there's no waste).
We dry the strips of seaweed we use in wraps this way, too, and use the excess in all of our skincare products which are certified organic by the Soil Association.
For us, being a sustainable beauty brand is as important as the organic ingredients we use and the tradition of seaweed bathing that we're working to guard. It's on us as a brand to behave well and for us, that means sourcing the very best organic ingredients around, but it also means we look at the way we package our products and ship them all over the world. It all comes back to the bigger picture of green beauty and it's something we're absolutely committed to as a business. That passion comes straight from the family who own VOYA and filters all through our staff, too!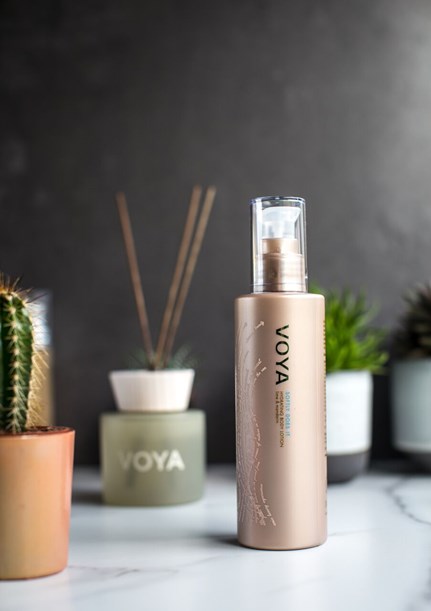 Why do you think the 'What I'm Made Of' campaign is important?
Getting customers to think about what they're using and what drives their purchase decisions is a really important step into ethical organic beauty. The 'What I'm Made Of' Campaign is brilliant, as it gets consumers to ask questions about everything: from the ingredients brands use in their products - which, as it turns out, might not be as organic as they claim to be - or the way they operate as businesses. It's all an important part of feeling informed and being armed with the right information to make your choice. We're excited to be part of this campaign, and think it will only serve to strengthen and build the interest in natural and organic. Hopefully, it will also inspire more people to give it a go.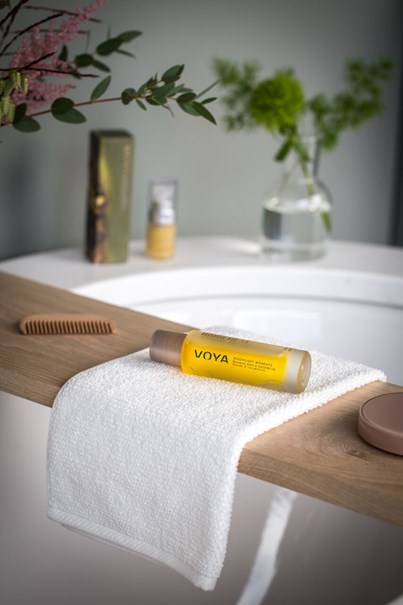 Why is it important to educate consumers on the importance of organic beauty and skincare? ​
In the UK, there are no legal standards for beauty companies, as far as the claims they can make around organic, which is shocking. The culture of green washing is rife and we often see brands making organic claims, when in fact, the organic content so low, it would shock most consumers. For us, certifying our products was the right thing to do, as it works as a mark our customers can trust that each and every one of our products have been tested and checked, and are in line with organic standards set out by the Soil Association. We're absolutely committed to organic skincare and wellbeing - we know that when our customers are educated, they make informed choices and go on to love VOYA and our organic ways. With more education, we'd like to think we'll see more consumers converting to organic - it's the future.