Everyday Banking with Values
Supporting the Soil Association and buying organic are great ways of helping people and planet. But did you know that your money and where you bank can also have a positive impact. Triodos Bank has a newly launched sustainable current account and it might just be the ethical option you are looking for.
The financial sector has a vital role in supporting organic farming and organic food entrepreneurs. Triodos is a specialist in this area having been involved in the organic sector for over 30 years. Today they lend over £140 million to more than 1,400 organic food and farming businesses across Europe, including more than 330 in the UK.
They share our vision for the future of UK food and farming and have been a partner of the Soil Association for over ten years. By opening a Triodos Current Account, your money can help finance the entire organic food chain, from producers and processors to retailers and restaurants.
Triodos Bank only supports businesses that are working to create this positive change—businesses like Riverford Organic, Neal's Yard Remedies, River Cottage, Organico Realfoods, The Community Farm in Somerset and Oxford-based Pigeon Organics. They believe in 100% transparency, that's why they publish details of every organisation they lend to, and invest in, so you know exactly where your money goes.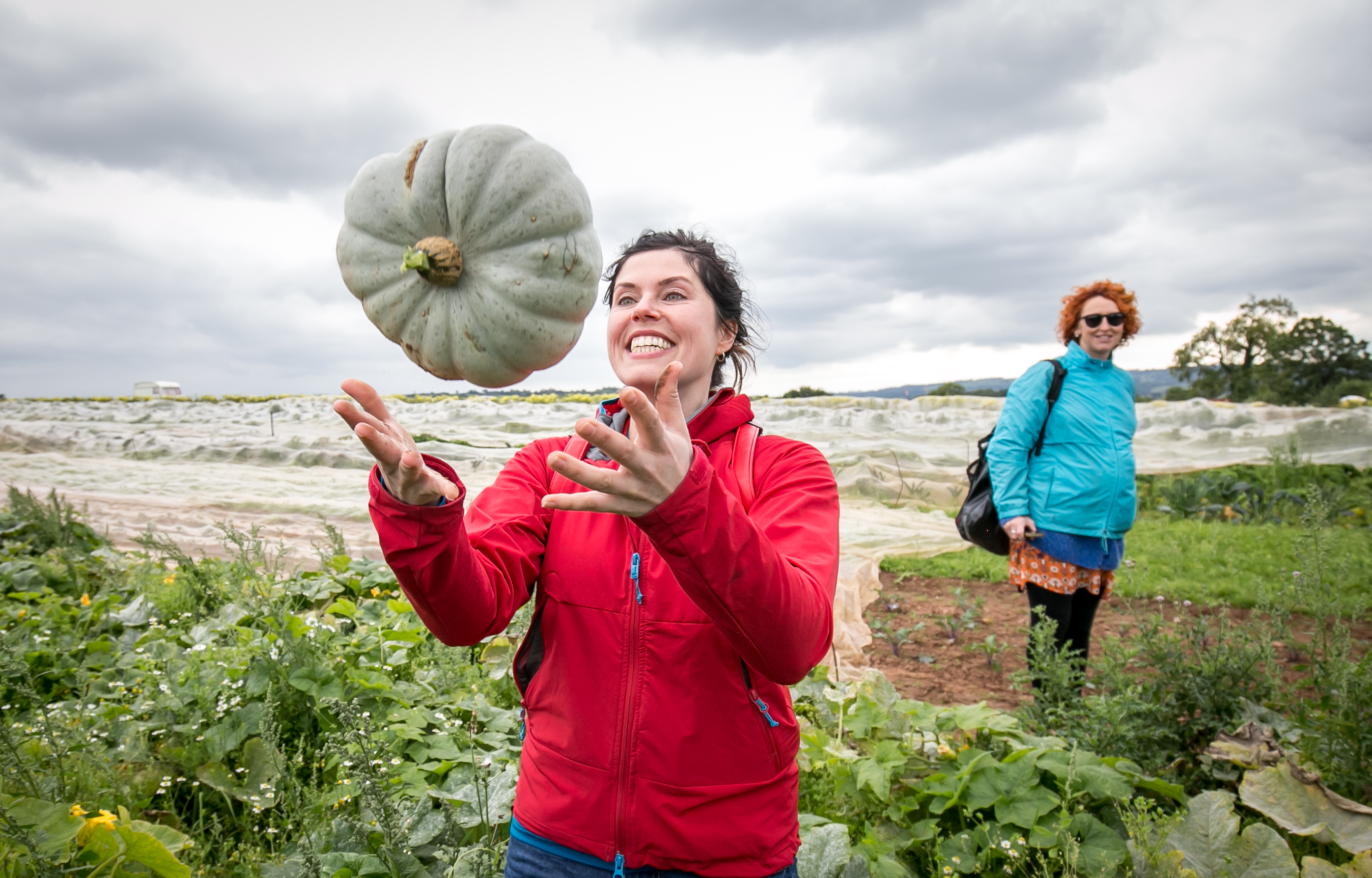 There are many good reasons to open a Triodos Current Account. Indeed, the account comes with all the services and features you need to manage your daily finances. And every last detail of the Triodos Current Account has been considered. That's why, for example, the contactless Triodos Debit Mastercard® is made from a natural plastic using renewable resources, the highest environmental credentials of any offered in the UK.
Rethinking everyday banking
It's an online account, managed through internet banking and a mobile banking app. You can manage your money in all the ways you'd expect – by setting up and making payments in and out of your account, withdrawing cash from ATMs in the UK and overseas and using your card to make purchases both online and in store. You can set up text message alerts to help you manage your finances, and telephone support is available Monday - Friday from a friendly team in Bristol.
The Triodos Current Account is built around Triodos' core principles of fairness, transparency and sustainability. A monthly £3 fee goes towards the costs of the banking service provided. This is something that many won't be used to but a decision that Triodos took based on analysis of the banking market that showed high street banks are charging excessive penalties to a minority of customers to subsidise 'free' current accounts. Triodos believe a fairer approach is a flat fee for all account holders and transparency around all fees and charges.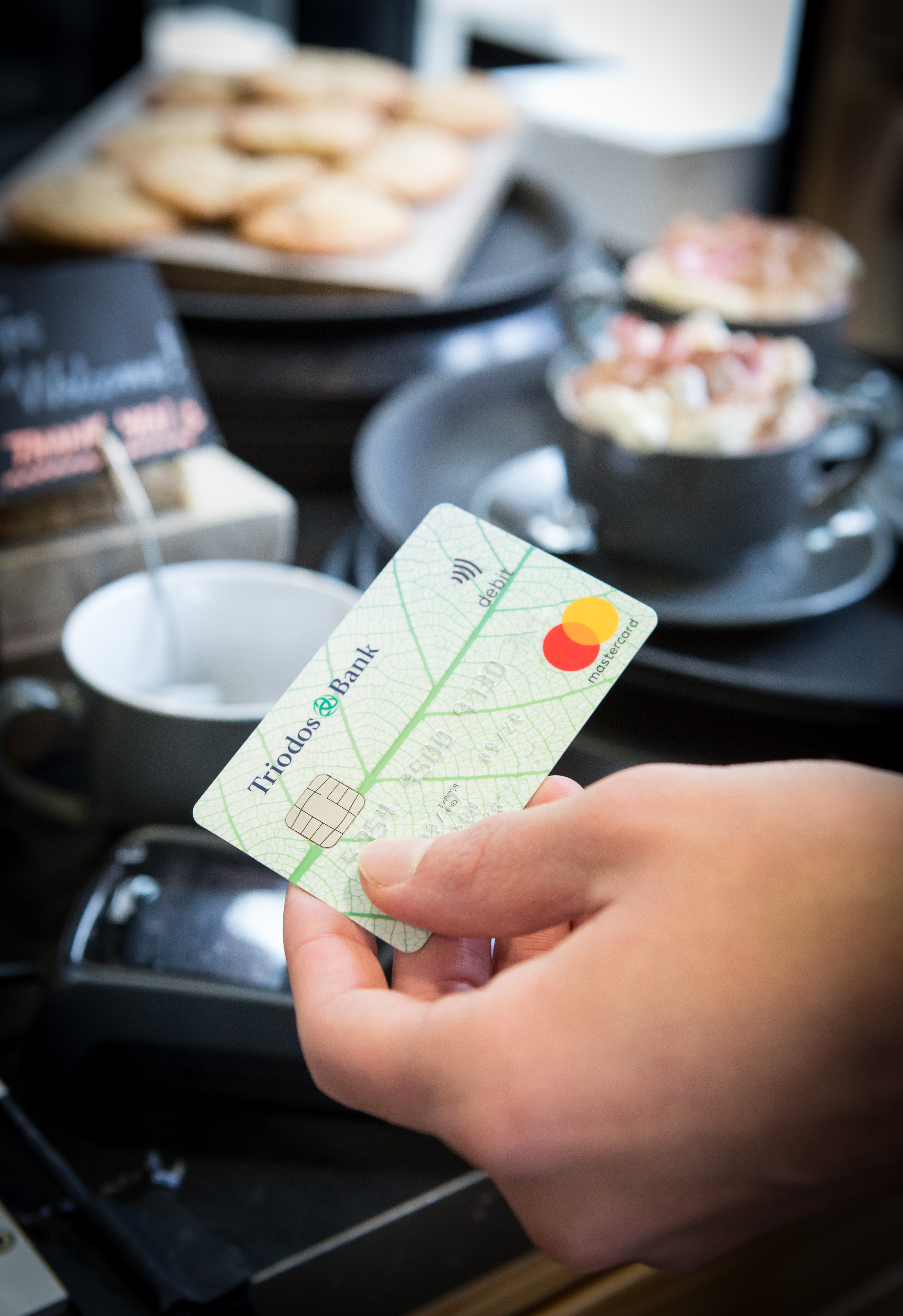 Once you have an account opened, a Current Account Switch Service is available which will transfer over any existing regular incoming payments (such as salary or benefits) and outgoing payments (such as Direct Debits, standing orders, future dated payments and bill payments).
Eilidh Sinclair from Glasgow is a recent switcher to the Triodos Ethical Current Account: "I now know enough about the world that I'm willing to go the extra mile as long as the result is a better outcome for the environment or society. I've been looking for a bank that reflects these values for a long time, and when I heard about the new Triodos current account I jumped at it. Now every time I use my debit card I am reminded of how money can have a positive impact."
The more people who open a Triodos Current Account, the stronger the voice will be in challenging the entire banking industry to take an active role in supporting initiatives or organisations that have social, environmental and cultural benefit. By banking with Triodos your money really can help change the world.
As an added bonus, if you open a Triodos current account via www.triodos.co.uk/soilassociation and deposit at least £100, Triodos Bank will donate £40 to the Soil Association. Full terms and conditions can be found on the webpage.
*Terms and conditions apply. The account can be opened by any UK resident aged 18 or over who meets the eligibility criteria. This offer is limited to one donation per new customer (one donation made in the event of joint account opening) not one per account opening. Triodos Bank reserves the right to decline any application. This offer may be changed or withdrawn without notice at any time.