13 ways to celebrate real, organic bread
With around 12 million loaves bought each day in the UK, our collective support for organic bakers, farmers and millers has the power to make a world of difference.
22 February - 01 March 2020 is Real Bread Week - a campaign championing bread made without processing aids or artificial additives. Soil Association organic standards ban the use of artificial colours, additives and preservatives in food, and organic wheat must be grown with fewer pesticides, and absolutely no herbicides (weed killers) like Glyphosate.
This means that looking for the Soil Association logo on a loaf next time you shop is one of the easiest ways to get your hands on some certified real bread.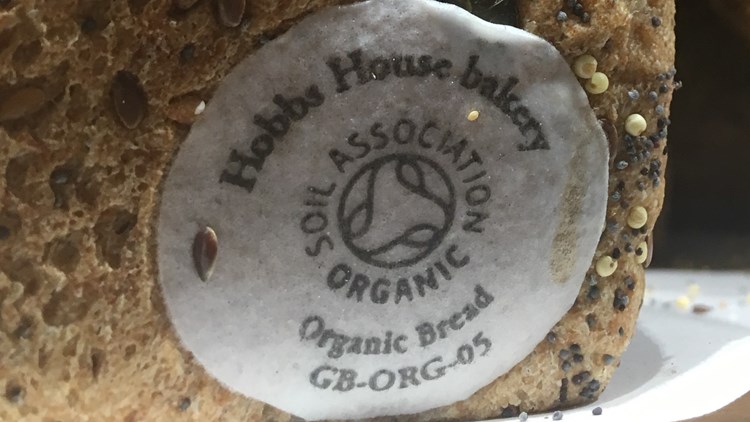 Whether you fancy a rustic rye or a simple sourdough, here's a baker's dozen different ways to enjoy organic this Real Bread Week:
1. The judges favourite: Daylesford's Organic Beetroot Sourdough won Best Organic Bakery Product in our 2019 BOOM awards. Made with the juice and gratings of their own market garden beetroot, it's earth flavour won over our expert panel - best served with crumbly cheese and a drizzle of oil. 
2. Pick up a pack of organic heritage flour from Doves Farm, or one from their extensive range of gluten-free flours. Their website is packed with recipes for unusual and flavour-filled loaves - we particularly like their cheese & onion sharing bread, made from the rare Khorasan (kamut) wheat.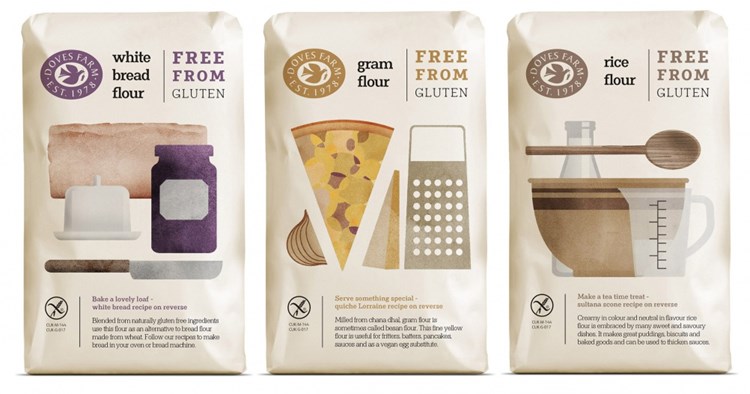 3. Abel & Cole know which side their bread is buttered - check out their bumper bakery offering.
4. What good is toast without toppings? Make a switch to organic dairy - Yeo Valley's organic butter is available in most supermarkets. If you're a nut butter fiend, spread a slice with Nutcessity's extra-special Date & Walnut butter, or a selection of organic spreads from Meridian. If preserves are more your jam, Hembridge Organics are running a zero-waste operation from their base in Somerset, making handmade jams from the unwanted produce of local farms.
5. If you knead to know the basics before you begin baking, Tess Lister's book 'A Handful of Flour' features some of the best recipes from her family's organic bakery - Shipton Mill. True ambassadors of real bread, their mill in Shipton Moyne Wood has been producing flour since the times of the Domesday book!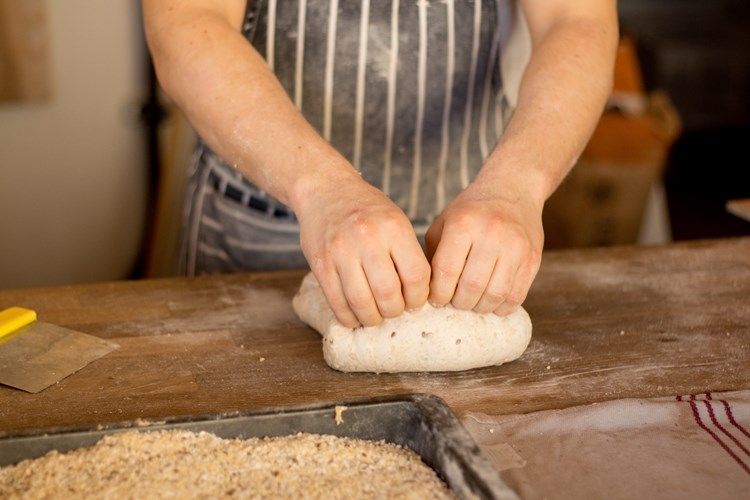 6. Pop into your local independent retailer to find a selection of fresh real bread from local organic bakers.
7. If you're in London, check out Hackney's E5 Bakehouse. Channelling the true spirit of real bread, they use organic, locally-sourced ingredients, serving delicious, daily-baked breads & homemade cakes. Their head bakers also share their expertise in weekly bread courses.
8. Alternatively, the South West & Bristol are a hub for real bread in the UK. Hunt down a loaf from Hobbs House Bakery, who use traditional overnight methods to produce real bread, or a branch of Baker Tom's across Cornwall for a fresh loaf and a coffee.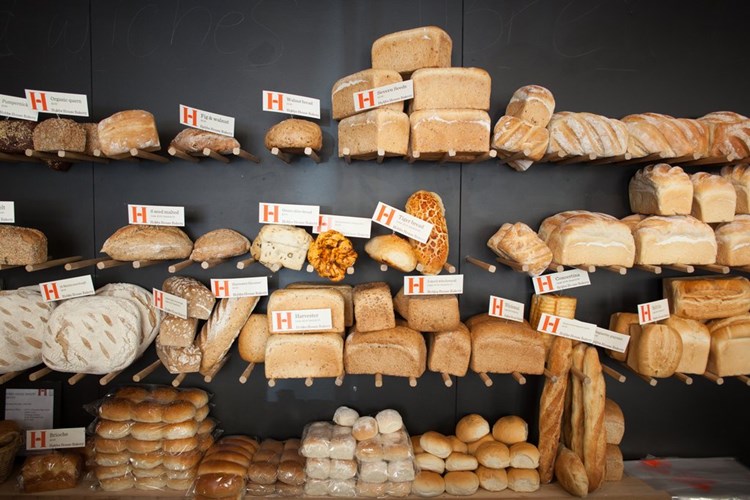 9. Call us biased, but, a cob from The Authentic Bread Company might just be the best thing since sliced bread.
10. Keep your sweet tooth happy with this seasonal special; a recipe for organic blackberry and apple sourdough from Vanessa Kimbell.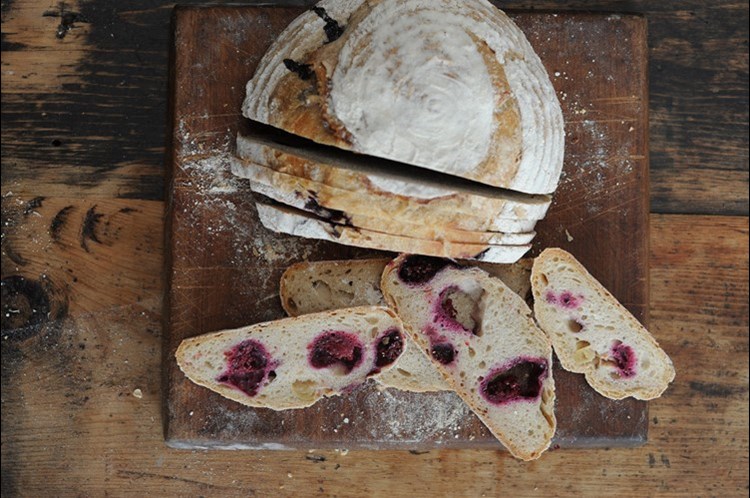 11. Radio Alice use this mother yeast recipe to make the tastiest sourdough pizza, but it could easily be adapted for a sourdough loaf. Alternatively, try a sourdough bases at one of their pizzeria branches in Hoxton or Clapham.
12. Cut yourself a slice of superfood with this delicious Organic Turmeric Sourdough from the Famous Hedgehog Bakery, available to buy from Abel & Cole.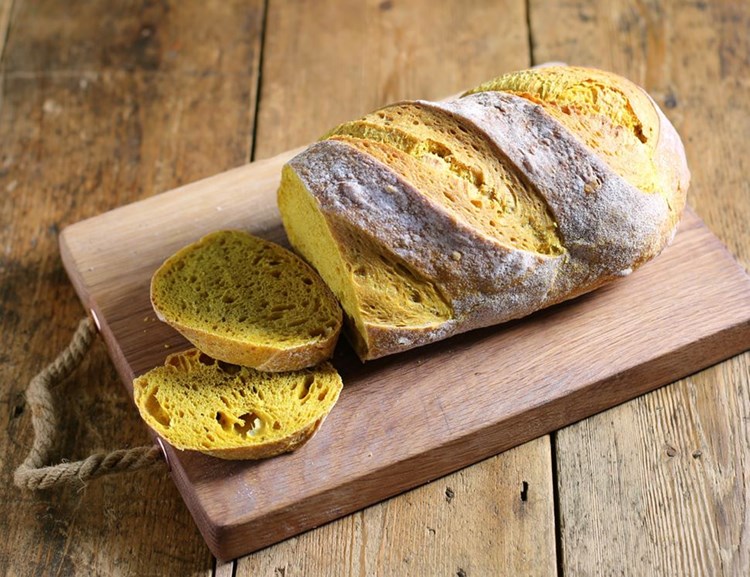 13. Pop in and savour a slice with a hearty breakfast at one of our certified Organic Served Here cafes.