Arganic
Arganic are purveyors of hand-sourced, Arabic organic ingredients.
They strive to keep integrity and ethical farming partnerships at their core.
We speak to Dani, head of marketing and sales at Arganic, to find out why they choose organic.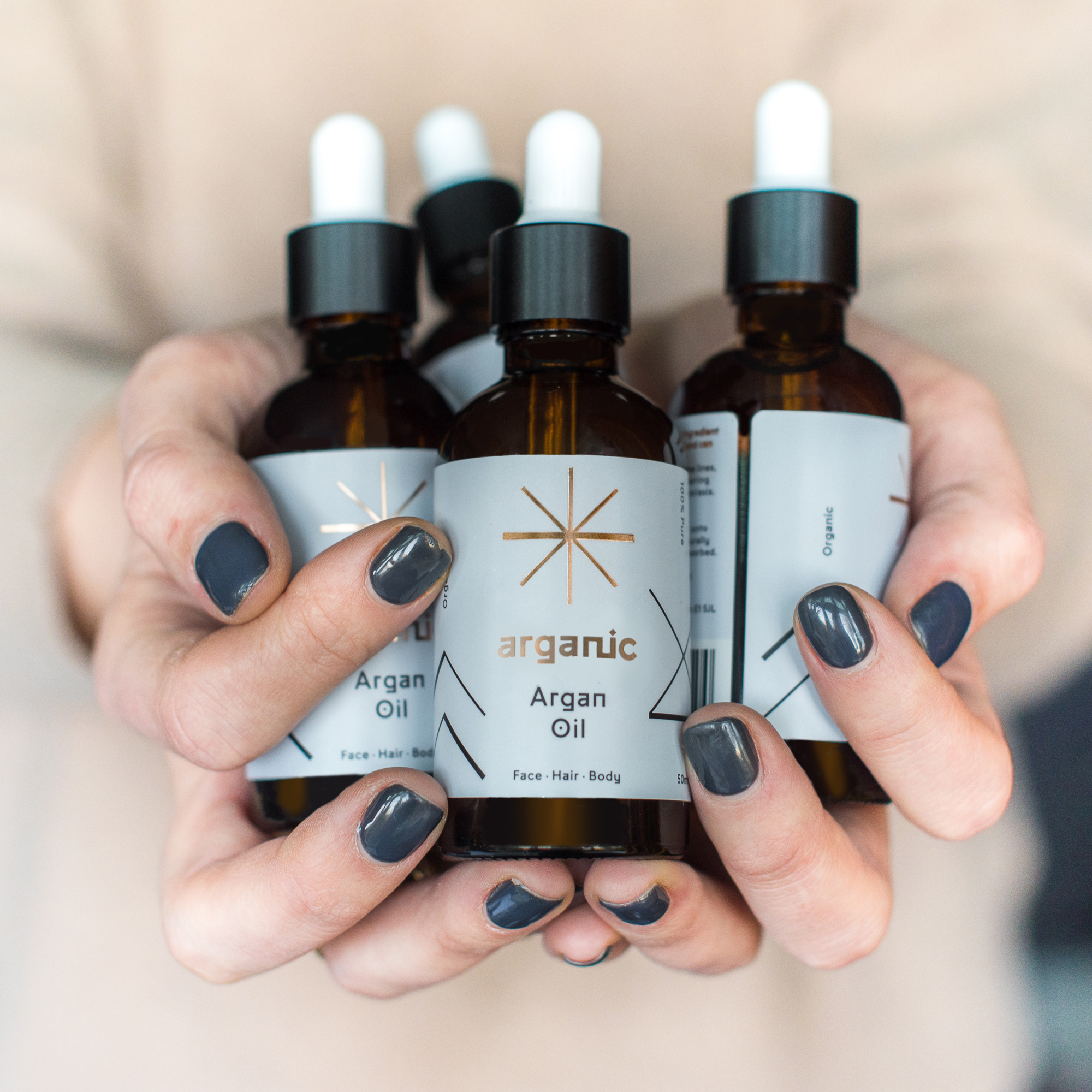 What is your role at Arganic?
Technically, I head Marketing and Sales. However, having been at Arganic for 2 and a half years, my role is constantly evolving, and as a small team I enjoy wearing lots of different hats! At the core of Arganic is the idea of 'polishing' ancient gems provided by Mother Nature. Our passion to share these special, rare ingredients with the world means that I spend a lot of my time ensuring that everyone has the chance to discover our products. Therefore, I work on getting it into shops, answering customer questions (as for a lot of people, the idea of using natural ingredients is somewhat alien), improving the content on our website so more people can learn about what we are trying to do, and organising events and samplings as part of our in-house pr and marketing plan. More recently, we've been working on the future of Arganic, and developing new products to launch. We're really excited about what's to come, so definitely watch this space! 
What ingredients make up the Arganic Beauty oil?
Just 100% pure, single origin and Soil Association organic argan oil. It takes 30 hours of hand work and 15kg of fruit to make just 1L of our argan oil, and the stuff is so good that we chose not distract by mixing it with anything else. We're obsessed with traceability and have a 'nothing-to-hide' policy, so through stripping it back to one ingredient, we've chosen to expose ourselves, meaning that we really do have to make sure that the ingredients we supply are the best you can find. 
Why organic?
Because it's better for the planet, and better for you. We know that over time, chemicals ruin the land, negatively effect the balance of the ecosystem, are toxic to the farmers and families who inhale these fumes, and harmful to our bodies when we ingest or apply them onto our skin. However, for us, organic is not just a stamp of approval, but a philosophy. In everything that we do, we try to benefit the planet and people as much as possible. For example, we test the health of the argan trees before picking the fruit, and during the extraction process, absolutely nothing is wasted. The remains of dried fruit are fed to the cattle who live on the land, the argan shells are used to make a natural fuel, and we take measure to preserve the UNESCO protected argan tree through employing the local indigenous communities to harvest the argan fruit in the best way, and provide a free education for their children on site.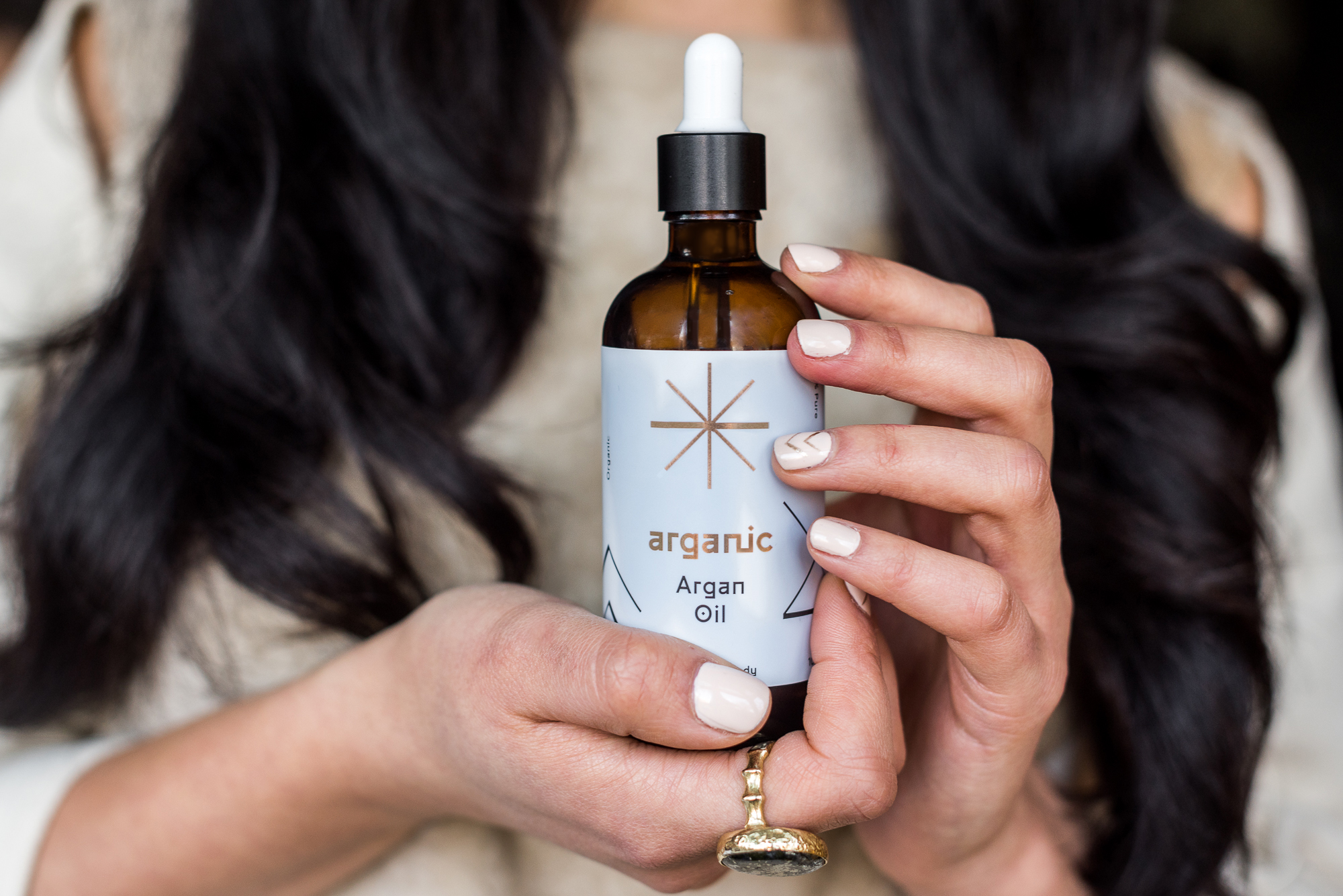 You've recently re-branded, can you tell us more about that?
For our new look, we were influenced by the alphabet and markings of the indigenous Berber tribes who create our oil. There is so much history and beauty in them, and a brilliant new design company called Dapple turned our vision into a reality. Our bespoke symbols relate to the four core elements required to create argan oil and other natural ingredients: sun, rain, time and soil. Rebranding was such a fun and exciting process, particularly as I have an art background and Dana and I are both very creative by nature. We hope you love our new look as much as we do! 
Why was re-branding important? 
At the beginning of Arganic, we were so focused on the quality of what's inside the bottle, and not the bottle itself. However, after 5 years, we've transformed from an argan oil brand to an Arabic organic ingredients brand, so it was the perfect excuse to revamp our look. The actual process of rebranding was really important as we were forced to strip Arganic back to the basics, and really think about who we are, what our values are, and how we wanted others to view us. It was important for us to create a core design which could work with lots of different types of products, and ensure that it matched the quality of the ingredients. 
Are there any other projects you're working on that you can tell us about?
This year, we will be launching some special beauty and food ingredients from The Middle Eastern region, some of which have never been seen before in the UK. A lot of it is still top secret, but I can announce that very soon we will be launching a clay from the Atlas Mountains which is amazing for purifying your skin, and works really well with argan oil. We are also launching family sizes of our existing products due to customer demand.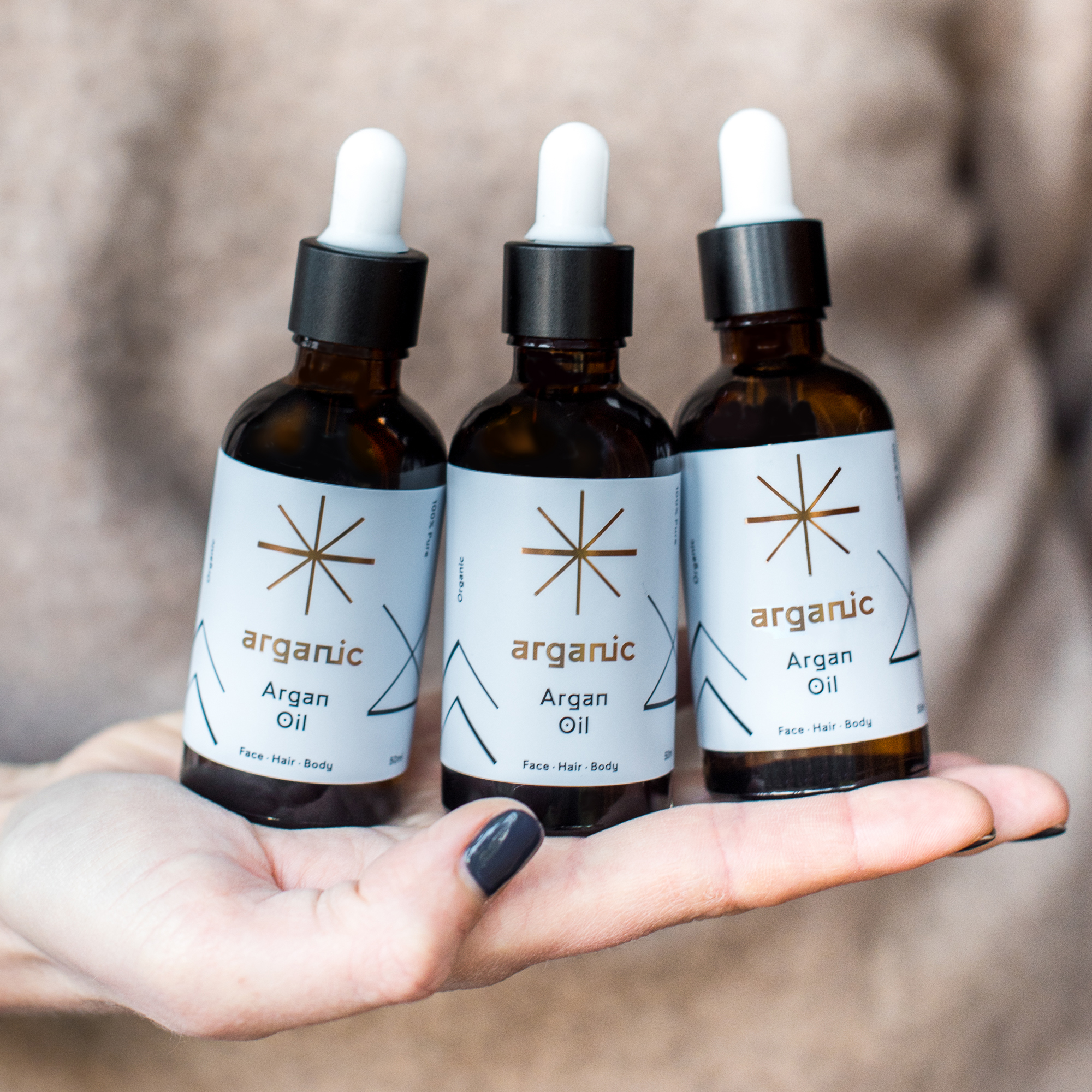 Where can we find the Arganic Beauty oil?
We haven't taken our cosmetic oil into shops yet, and will be reaching out as of next month. Up until now, we've been supplying our cosmetic oil in bulk to leading cosmetic manufacturers for 6 years, and on our online shop. Our culinary argan oil is already in the likes of Selfridges, Harrods, Planet Organic, Whole Foods and M&S, so we will be targeting these shops first. Having said that, if any stockists are reading this and interested, we'd love to hear from you! 
Want more information on certifying your products?

Speak to our friendly, expert team today.

Get in touch
Hear from other organic businesses
Why certify?
Learn about the benefits organic certification brings to your business
Find out more
Related