What makes us different?
We believe in building a dedicated partnership with you, offering benefits and opportunities that will help your business flourish. By certifying with us you will have access to a number of business benefits including:
Our Business Development team are always on hand to help you with any of your business needs whether it be Retail support, Marketing, PR, Social or Digital our team will do the best we can to support!
Your own dedicated certification officer: Our multi-skilled Certification Officers are here to answer any questions and solve issues you might have with formulating to the standards
Support and guidance for shows, trade and consumer events: we can secure organic beauty pavilions at key natural and organic beauty trade shows for raise your profile and meet industry experts.
Help increasing your brand awareness with the public through high profile events and campaigns such as Organic Beauty Week: we organise the highly publicised Organic Beauty Week and we like to involve our certified brands. During OBW you will be invited to attend press and blogger events and use marketing materials in-store and online to promote your certified products.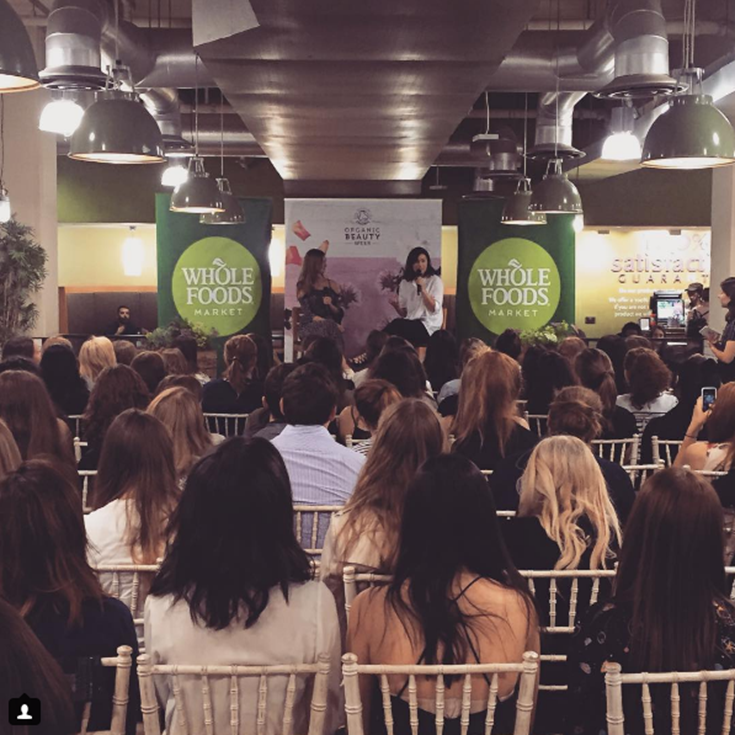 Exclusive meet the buyer events:  we run meet the buyer events with a number of high profile retailers including Whole Foods Market, Ocado and Waitrose.
Export support and new routes to market, such as the US and Asia, where the organic market is growing rapidly  - we run successful trade groups to all the main trade shows including Natural Products Asia, Natural Products Scandinavia, BioFach and Expo West. We secure bookings and discounts where available as well as helping to introduce you to key buyers in those markets.