Edge Hill University
Sourcing, serving and promoting better food 
Edge Hill University 
'Part of this package is an interactive training session for catering staff', Lizzi Testani, Food for Life Served Here Project Manager explains.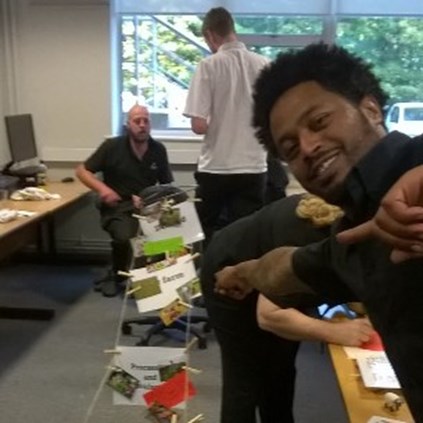 Beverley Seed, Head of Catering, says, 'The workshop made us all think about what we eat and were it comes from. My staff now understand how environmental issues impact on our daily lives without us really seeing them at first glance.
We investigated the role food service plays in creating healthy, sustainable and ethical supply chains'.
The training also helps catering staff talk to customers about the Silver or Gold Food for Life Served Here award and specific ingredients sourced to achieve these.