Pride Catering
Steps to success - Pride Catering
Training and support packages are designed to get catering teams to the next level.
Project Manager Lizzi Testani says 'Having jumped through all the hoops to achieve their first award, caterers are often surprised that, with a little guidance and training, gaining a further award isn't as daunting as they feared. That's where we come in. We help at every stage in practical, informative and fun ways to really embed the Food for Life Served Here award within organisations'.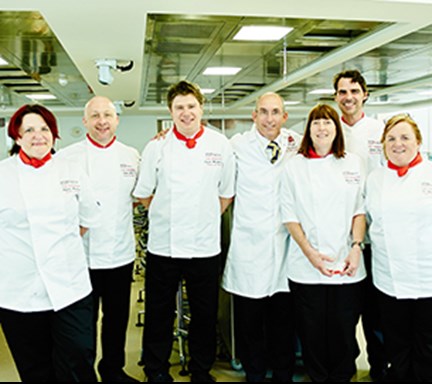 Pride Catering operate in a variety of settings all over London and the South East, from staff restaurants, to care homes, schools and colleges.
Dennis Purcell, Food Service Director says, 'Lizzi grabbed the attention of our team from the start (not an easy task!). I now believe that we are in a position where our managers have an understanding and can apply the Food for Life Served Here award within our business.'