How to be a more sustainable caterer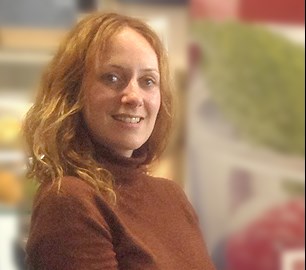 Katrina Kollegaeva is tasked with developing the Catering Mark in London and South East England, and leads on our Business and Industry work. 
With a third of our daily calories consumed away from home, getting workplace caterers on board is key to our work.
What sort of businesses do you work with?
I started seven years ago mainly working with school caterers, but for the last few years the bulk of my work is with venues, visitor attractions, company HQs, hospitals. For example just over the last few weeks I met with two major department stores, top museums, and large hospital trusts.
I'm leading on how the Catering Mark develops in the Business and Industry sector (which includes organising events such as this one). Often contracted-out food is delegated and largely forgotten, but any real change can only happen if businesses embrace food and how it affects its staff at a strategic level.
Who are you most likely to be dealing with in these businesses?
In many cases my initial contact is with a contract caterer but increasingly conversations are starting with sustainability leads, facility managers or even chief executives. I always make a point of inviting whoever looks after procurement and also marketing – the Catering Mark is an opportunity to build a real story of your food – an opportunity still missed by many organisations.
We all know that the obesity and related health issues in the UK are a continuing problem, and that the environmental damage caused by intensive farming (for example) is a concern. Most organisations we work with genuinely understand how they can play a role in shaping our food future.
However, I always find that change happens when an individual comes with a unique passion – be it a desire to work with local suppliers or to make healthy eating at work easier – that make the shift happen, resulting in the Catering Mark. This gives extra motivation to a caterer and a reassurance that they are 'in it' together.
What are the benefits of getting it right?
Many! From cost savings, to winning new contracts, to creating long term relationships with your client and suppliers, and reigniting the morale of your staff.
When the Catering Mark is really and strategically embraced as an underlying ethos, taken into account for all new and existing business, the sky's the limit.
I am seeing more and more businesses and caterers who understand the power of using the accreditation as a sign of genuine collaboration, friendship if you like, between our brands.
What do you think are the top challenges facing workplaces wanting to provide good food for their staff?
Actually, the challenges are not that dissimilar to those in secondary schools. Good food matters and in these contexts, caterers need to work that much harder (facing competition) on making their food that much more appealing and value for money.
How do you think the Catering Mark can help?
I always talk about the Catering Mark being useful in two ways: internally the award is an incredibly useful framework to understand what matters (sustainability can be such a complex area!) and how to make changes, gradually and over many years.
Externally, the Catering Mark is a badge of honour. All caterers I work with make some efforts around promoting the quality of their food – but having an external logo against your name makes a lot of difference. In the 21st century – whether we like it or not – we have to rely on external certification to reassure us about the provenance of a product. The Catering Mark is the only externally verified umbrella scheme that does the job!
Which of your clients are you most proud of?
There are so many, but perhaps one that I've seen developing beyond my expectations is a group of local authority school caterers in London (called PAL) who came together several years ago to look for ways to procure better food and keener prices. Most of them have the Gold Catering Mark now, which is unparalleled when compared to the rest of the country. Most recently I was immensely proud of Steve Logan, who leads the service in Tower Hamlets. He sourced organic, halal lamb from Rhug farm in Wales (read the case study here), which was created into beautiful meat balls and kofte by William Whites Meats, and is now distributed to hundreds of schools.