Barking & Dagenham Catering Services serve over 22,000 meals a day across 60 sites and constantly strive to ensure their pupils are fed a healthy balanced meal. They spend a great deal of time planning their menus and they were awarded the accolade of Primary School Caterer of the Year at the EDUcatering Excellence Awards in 2015 for their efforts.
Philip Oldershaw, Marketing & Client Relations Manager at Barking & Dagenham Catering Services and his team work hard to get the menus just right. 'We pride ourselves in using the highest quality produce here. We have even introduced a hotdog as part of our innovative offer.'
The hotdog in question is supplied by Empire Dogs. They are manufactured in the UK with British Red Tractor meat and are low in fat and salt with no hidden additives.  Different flavours and sizes are available to suit the palates of both children and adults.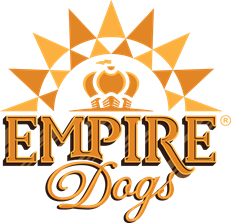 'Our mission is to change the public perception of the humble hotdog' says Anne-Marie Clemence, Marketing Director of Empire Dogs. 'Ours is the only Red Tractor accredited hotdog on the market'.
Jamie Palfrey, Chef Training and Food Development Manager at B&D concurs: 'We selected Empire Dogs as it is the only compliant hotdog in the education sector, and helps us in achieving our Silver Catering Mark award'.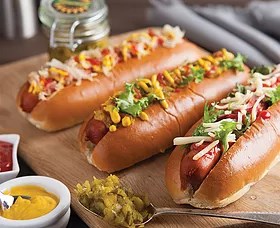 He continues, 'Originally it was included on our primary menu and quickly proved to be popular with the children - so much so that we have just launched it into our Secondary schools and it has been a roaring success. The children love them.'
For more about Empire Dogs and their products, visit their website www.empiredogs.co.uk