Hospital Leaders Programme Q&A
Dr Susannah McWilliam heads up the Food for Life Hospital Leaders programme, supporting NHS trusts to create positive and sustainable food experiences that support good health for all.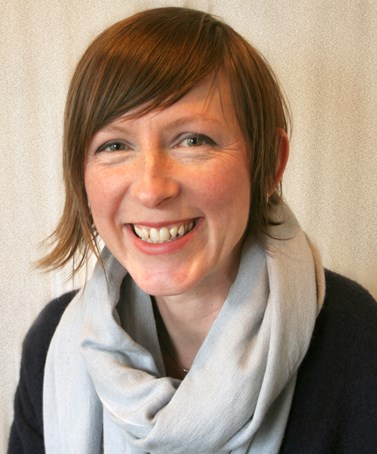 "Food is such a multi-faceted issue in hospitals," she says. "My research background was in hospital food systems, looking at organisational and ward-level practice, so the fit is perfect. It's fascinating."
As well as sharing and encouraging best practice, Susannah develops support packages that address specific needs, and keeps trusts abreast of policy changes. Her work brings together multi-disciplinary teams, from directors of estates and facilities to nursing staff, dietitians and caterers.
"One of the things I love doing, and which always works really well," says Susannah, "Is bringing groups of people from different trusts together. You get amazing cross-pollination of ideas and experiences".
She also speaks nationally at conferences and events.
"One of the things I love doing is bringing groups of people together. You get amazing cross-pollination of ideas and experiences."
- Dr Susannah McWilliam
What motivates hospitals to take up the Leaders programme?
They want to be proud of the role food plays in their organisation. For patients, serving tasty, sustainable, fresh and nutritious food supports recovery and makes their time in hospital more pleasant.
Trusts also have a responsibility (and a desire) to make sure their staff stay healthy and continue to do their jobs well. And for people visiting sick or recovering friends and relatives, food says a lot about organisational culture so a positive eating environment reflects well on the hospital and the trust. The revenue-raising opportunities of serving appetising, well-prepared and healthy food are obvious.
The challenge for staff and visitor food, however, is that often a hospital's public spaces become a mini high street, sometimes hijacked by companies that put profit above health, particularly when it comes to retail and vending.
What has worked particularly well under your guidance?
The power of the multi-disciplinary team, that allows for change to happen throughout these large organisations.
A good example of this is at South Warwickshire NHS Foundation Trust. A strong multi-disciplinary team have developed a Food and Drink Strategy that sets out the vision of the Trust at the top level. At ward level nursing and catering staff in Warwick hospital have worked together on an initiative to get patients eating together round tables bringing practical, emotional and clinical benefits. It has been so successful that it's been rolled out across the whole hospital.
Another of my favourite examples of innovative good practice, again something that's been trialed successfully elsewhere, is work done at Calderdale and Huddersfield NHS Foundation Trust. A one-off fruit and veg stall is now a permanent feature. Staff, visitors and patients love it. One ex-patient who didn't get out and about much now gets a bus to the hospital to buy his fresh produce … so using the hospital as a good food hub has had a profound impact on his life.
Our work enables this breadth and depth of change, empowering people and organisations to have the confidence in their ideas and ability to really make a difference.
For more information, please see www.foodforlife.org.uk/hospitals or email: ffl@foodforlife.org.uk.