RSPB Newport using gold award for good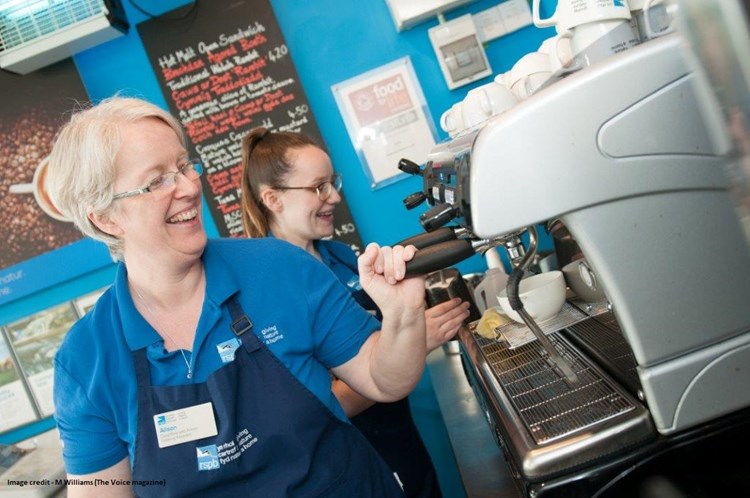 Having recently been awarded a Food for Life Served Here gold award, the RSPB at Newport Wetlands are a great example of how the scheme can drive organic sourcing. By targeting products that aligned with the RSPB ethos on ethical sourcing and local purchasing, the RSPB's Catering Manager, Stephen Kelly was able to achieve points toward their gold award.
"A costing exercise was undertaken on bacon, sausages and organic eggs, and although the projected cost for purchasing these ingredients meant that our bottom line and food GP levels would reduce, the decision was taken that ethical and local purchasing wins the argument."
Organic producers, John & Celia Thomas of Penrhiw Organics, were initially nervous about supplying bacon and sausage to the RSPB. "We're small scale and to start with, we were concerned that we may not be able to meet demand, but the RSPB have been very understanding and supportive, allowing us to switch to different cuts of bacon when necessary." The flexibility the RSPB have allowed is seen by the Thomas's as essential for small producers. "We're now supplying eggs too, which makes what has become a regular order really worthwhile for us."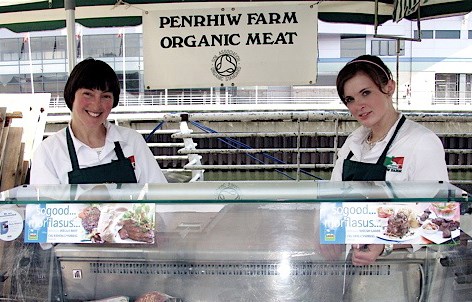 For the RSPB, the Gold award acts as a selling point with visitors, whilst demonstrating the RSPB Welsh Directorates commitment to supporting local traders in a visible way. Not only do the staff reportedly enjoy dealing with "nice people who really care about their animals and products", but this shift of focus from cost to quality has attracted TV and press interest, raising the RSPB's profile.