Edge Hill University
Edge Hill University, in Omskirk, Lancashire, is currently riding high, with a string of accolades as a place to both work and study.
Included in this list are two Food for Life Served Here premises, a Bronze for Café Rewind and Silver for Waters Edge, both awarded in October 2015. Kevin Taylor, Stores and Procurement Officer, talks us through the process and benefits of accreditation.
Key facts
On-site restaurant Waters Edge
has Silver Food for Life Served Here
On-site Café Rewind has
Bronze Food for Life Served Here
Serves 220 meals a day
2/5 of hot food is vegetarian
Most popular dish: Wok bar
Full engagement from staff
Raised food quality
Improved & consistent standards
No price increases
More local food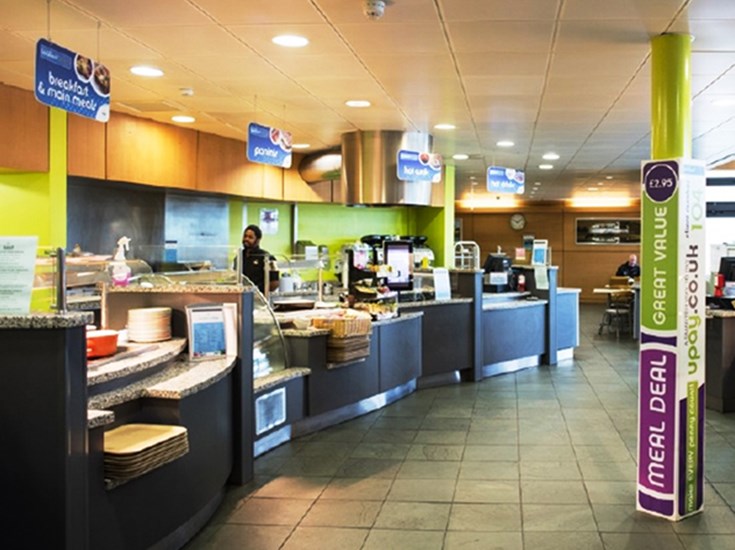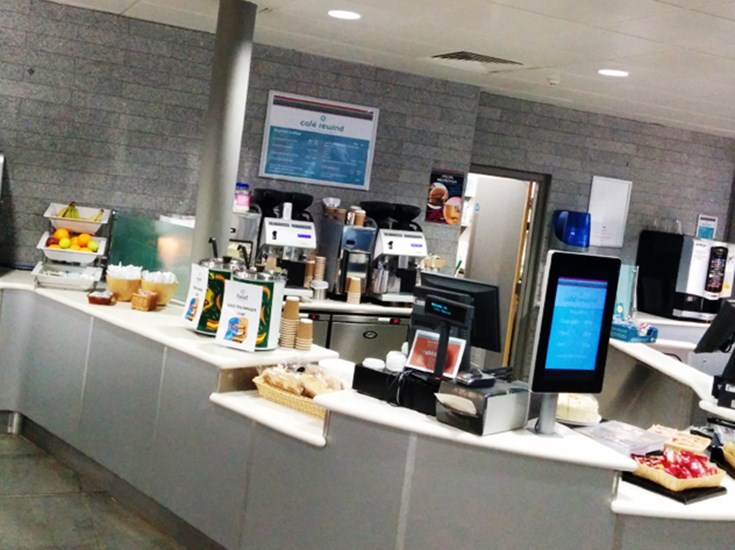 Customer like that we can trace every dish back to the person who made it Kevin Taylor, Stores and Procurement Officer
'Students nowadays are looking for healthier eating, value for money and ethically sourced foods', says Kevin. 'Food for Life Served Here shows our customers … how much we are doing to make their time at the University as productive and healthy as we can'.
The process
'Overall the work wasn't difficult once we understood exactly what was required' Kevin continues. The training sessions with the Food for Life Served Here Development Manager helped the team with the necessary documentation, and 'opened the eyes of many of our staff', regarding food labeling in particular. 'The chefs appreciated the idea of more real cooking', he concludes.
The results

The quality of food served has significantly improved across the board, without increasing prices (in fact research shows that using locally sourced ingredients brings a return on social investment of over £3 for every £1 spent).
An extra chef is now employed to produce specials, soups, pasta sauces and sandwich fillings in-house, 'which has more than paid for itself'. Chefs now have a clear food policy, and can confidently create specials without fear of using wrong ingredients. This has also reduced waste– down to zero in the case of sandwiches – as chefs have increased flexibility to change menus according to what's available.
'Staff are proud to talk about home-made items, such as bread from local suppliers. Customer like that we can trace every dish back to the person who made it. We now get helpful feedback, rather than generic comments such as "didn't like it", as they know we listen to their comments'.
Future plans
Upgrade Waters Edge, from Silver to Gold;
Go for Silver in café rewind;
Open a new café with Gold.
Kevin's Top tips
Read the Food for Life Served Here handbook carefully.
Check all products for hidden nasties.
Make sure the staff know why you want to do this and get their engagement.
Make sure that your suppliers are aware of 'NO substitute items'.
Don't be put off by any thought of how much this will cost – it doesn't if done correctly.
The more work you put into going for Bronze, the easier it is to then look at Silver and Gold.