Restaurants & Attractions

Restaurants & Attractions
Increase your reputation as a family-friendly destination
90% of parents say they would be more inclined to visit an attraction if they knew that it offered good food [Out to Lunch Survey, October 2016]. There are many ways you can increase your reputation as a family-friendly destination, such as:
- At Bronze level, the Food for Life Served Here Award looks at helping you deliver fresh, traceable food
- At a Silver or Gold Award level, the focus is on using and sourcing food from local producers that meet recognised welfare scheme and environmental standards - all of which will help you and your customers find out more about your local food community. It also helps you to take steps towards offering healthier menus.
Food for Life Served Here provides a robust framework and inspected award - an independent and transparent endorsement - which recognises that at least 75% of your meals are freshly prepared, ethical and sustainable, free from nasty additives and trans fats.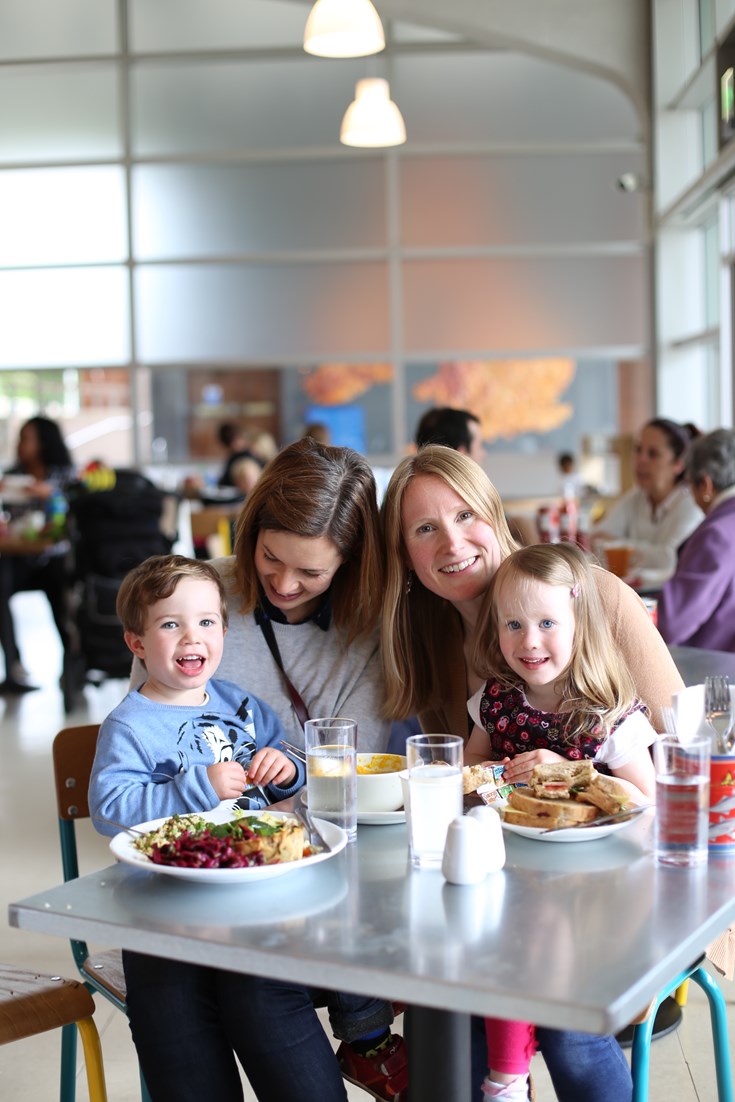 "Working with Soil Association Certification was an obvious choice for us – an organisation that shares our values on food production and land management. The Food for Life Served Here Award helps us explain to our members and supporters how, as a food business, we're different." Matt Drew - Head of Food & Beverage, National Trust
As well as universities, schools, hospitals, care settings and workplace caterers, there are now over 150 visitor attractions, cafes, restaurants and other venues like you who are using Food for Life Served Here to reduce their environmental impact and reassure customers about where their food comes from.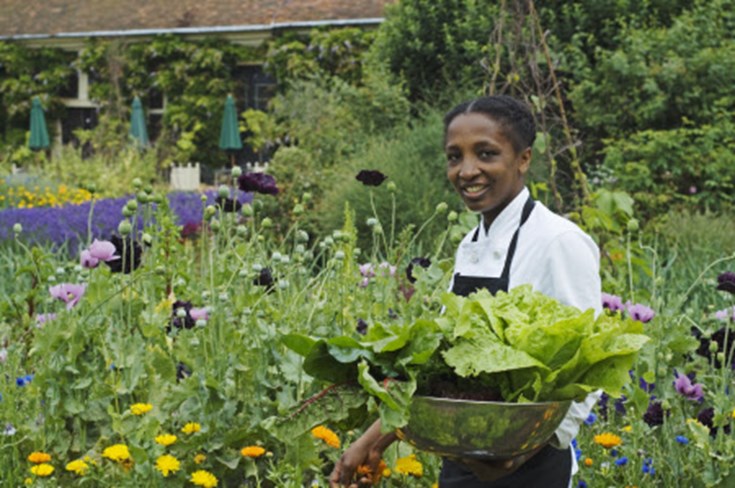 Set yourselves apart from the competition
Meet customers' demands for more local, freshly-prepared and sustainably sourced food and become a food pioneer.
A Food for Life Served Here Award:
Boosts your reputation as a family-friendly destination for all to your customers, funding bodies and other stakeholders
Strengthens your position as a provider of great food customers can trust
Champions your local food story - customers love knowing where their food comes from
Increases food sales, generating additional revenue for your restaurant or café
Keeps control of cost - making more food from scratch and buying from Food for Life Served Here Supplier Scheme members can actually save money
"Working towards a standard (such as the Food for Life Served Here Award) can enhance a company's reputation, act as a point of differentiation, reduce costs and help a business think through current and future risks." Catering for Sustainability - WWF Sodexo, 2016
Business Support for Award Holders

Access FREE marketing & business support to help you promote your award.

Find out more
Food for Life Supplier Scheme
Use our useful supplier scheme to find suppliers who understand your needs as an award holder.
Find out more
Read the latest Food for Life Served Here news
Stay up to date with news, business opportunities & events.
Find out more