Supplier Scheme Resources

Supplier Scheme Resources
Access your free Supplier Scheme Resources 
We've created a selection of FREE marketing materials and technical tools to help you support your customers.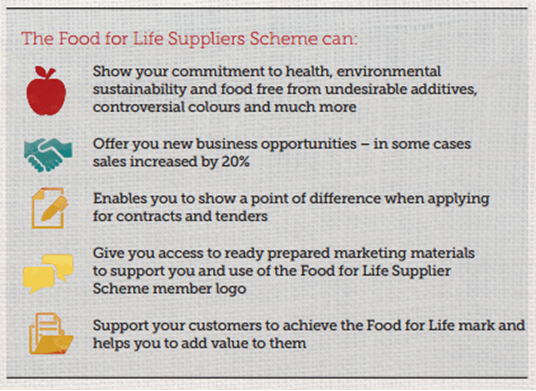 Read the Latest Supplier Scheme News

Stay up to date with the latest news, events & opportunities
1. Marketing Resources 
Download a selection of free marketing resources below. 
Please contact our Marketing Officer, Jess Darnes if you have any queries. Please also send Jess any materials you design that use our logo or messages, so that she can check they comply with our brand guidelines.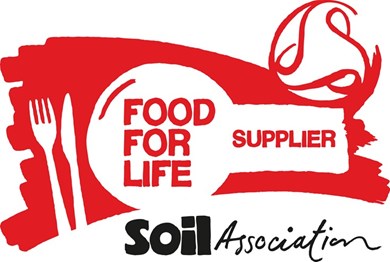 2. Technical tools
The technical toolkit has been designed to help you assess your products quickly and easily against the Food for Life Served Here Award standards and help you promote compliant products to your customers. Please click on each of the tools to learn more about how to use them.
Food For Life Served Here Product Range Checker and Product Compliancy Chart [Word]

The Product Range Checker enables you to check your product ranges for compliance against the Food for Life Served Here standards and also provides information about the evidence caterers will require for their inspection.

Any Food for Life Served Here compliant products can then be uploaded to the product compliancy chart providing you have the relevant information to back up these claims. To use this chart to promote your products simply list the products in the left hand column and tick the standards that apply to each of them.

Template Declarations
In this section...
What is the Food for Life Supplier Scheme?
Download the latest guide & find out more about the services we offer for suppliers and caterers.
Download