WSH Ltd Webinar: Transcript And Audio File

WSH Ltd Webinar: Transcript And Audio File
WSH's Ian Platt advises on how to get a Food for Life Served Here caterer to buy your goods
Introduction
Clare Hadway, our Food for Life Served Here Supplier Scheme Manager, talks to Ian Platt, Head of Purchasing Supply Chain Services at WSH Ltd, about what you can do to get Food for Life Served Here Award holders to consider you as a supplier.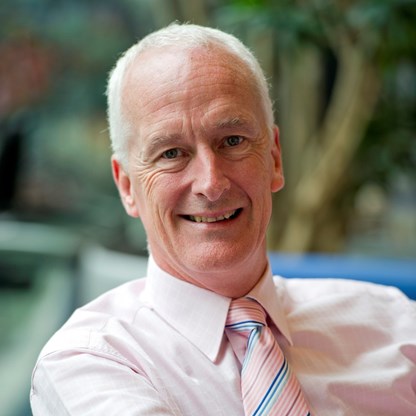 Clare: What challenges have WSH ltd faced when applying the Food for Life Served Here Award? How did your suppliers help?
Ian: Initially, we found it hard to get hold of product information and it took time to understand the Food for Life Served Here Award and how to make it work for our business. It was also challenging trying to find new suppliers who can fit into the standards. It's much easier now to work through accreditation and the introduction of the Food for Life Served Here Supplier Scheme has made it easier to find suppliers.
We are now moving beyond just needing a supplier to needing specific products. The next challenge is getting products to locations, as we don't have central distribution. Suppliers need to supply direct or via wholesalers.
Clare: What role do you require your suppliers to play in the application and inspection process?
Ian: Suppliers need to provide the relevant information and be clear about products they supply. Before approach (and this is true of any caterer), make sure products fit the ethos of company you are approaching.
Two key things buyers will require are:
Information about your products that you are proud of, like the accreditations you hold - they are your USP's.
After we have the products, don't forget marketing; we want to tell our customers about the products we sell and we look to suppliers to help tell the nice stories about where products have come from. Last year, we commissioned two videos and will do a few more this year about our suppliers' businesses to help share the message about the importance of British farming.
Clare: Are there new product development opportunities?
Ian: We are all aware of the fast changing food trends environment. It's important for suppliers to keep up to date. Don't get carried away, as you might focus too much on one trend and when the trend stops, you're stuck.
It's useful if suppliers can help or provide direction. They don't have to do everything or invest in all of the trends, but can help by becoming the route to market. Speed at following food trend is key.
Clare: Any products you struggle to source?
Ian: Not really - even organic isn't a problem, as you can now find it in most categories. Gluten free is becoming more important in retail snacking and organic versions are difficult to find.
Clare: Is your decision to work with a supplier influenced by their range of Food for Life Served Here-compliant products and their ability to support with the inspection process?
Ian: Yes, this is absolutely influenced by the range of products. In terms of Food for Life Served Here, it is key that the products are accredited; the Food for Life Served Here Supplier Scheme can help. Don't try to do too much; be a master of your trade. We spend a lot of time supporting smaller suppliers to bring them into the business and are pleased to do so.
Clare: Have you started working with new suppliers as a result of the Award? Please could you provide more information about your tender process and your requirements?
Ian: WSH ltd don't tender - apart from in the last two years - for wholesalers.
In terms of fresh suppliers, we are more concerned with relationships. We have nearly 1,800 food suppliers in our supply chain and only two have had to leave us. We're interested in longer term relationships and developing these, which is why we don't tender. We are keen to help grow suppliers' businesses and work with them.
Clare: What impact does the Award have along the supply chain?
Ian: A very positive one. Nine years ago, when I joined the company, it was a £70 million business and it's grown to £650 million. Suppliers have enjoyed this growth as well. The Award adds value and the suppliers who are very good remind buyers and location managers that they have Food for Life Served Here compliant products available. Its become much easier now to apply the Award at new locations and suppliers are better prepared.
Questions from suppliers
Deborah Comery (Natures Finest): What is the best way for businesses within the Food for Life Served Here Supplier Scheme with compliant products to arrange meetings with your buying team to see if there are ways we can work together?
Ian: Do research and understand where your products fit within the caterers portfolio. You can contact us via the website or by phone. A number of our areas e.g. London, are already covered, so it might take longer there.
In new locations such as Cumbria, we're still filling in the gaps. Our buying team is made up of five people working across all suppliers. The team has limited time, but are very keen. If you're emailing something, keep it short and punchy, and not generic. Explain what it is you're bringing to party. Don't cold call or send blanket emails. Make it specific.
Q: What types of products do you use to meet the requirements for organic at the Silver and Gold Award levels?
Ian: A broad range including fresh meat; in education, chicken, lamb and beef. With BaxterStorey, it's a wider environment, so we also use milk and dairy. We also look at fresh produce and cheese, ambient and some retail snacks.
Ivor Lyons (Jumpin Juice): When speaking to conventional wholesalers or food services about organic produce, what are the top reasons we should give for them to start stocking organic produce lines?
Ian: Firstly, tell us about accreditation as a point of difference against others.
Secondly, tell us about what it is about your product that's different. Organic is one difference, but what are the other differences about the product e.g. the story of where you are, etc.
Lastly, don't focus on price when initially making contact, as that's not what drives the decision making process. Price forms a part of the later discussion, but should not be used to get you through the door.
Cathy Rouse: Is there sufficient supply of organic to satisfy UK wholesale markets?
Ian: There isn't sufficient supply if the whole food service market turned onto organic. The same can be said of the UK, as well. It is dependent on the function of supply and demand. Farmers won't produce if there isn't the demand.
Whether it's organic or the UK we're discussing, we're in a catch 22 situation and there needs to be an open debate about where organic fits in food service. Organic can balance the industry and it needs to approach into the right product groups based on factors such as nutrition and welfare.
Mike Bond: Are there opportunities for organic suppliers of herb, spices, superfood and teas? Is the route to market via wholesalers?
Ian: Yes, this is probably an area where organic has a good opportunity because it's a very small market. Most caterers look to wholesalers to carry those products. In my experience, they are poorly marketed in terms of organic credentials. It's hugely difficult trying to find these products. Shout big and loud that it's organic.