The Stables Farm
From depleted soils to lush leys, organic conversion was a natural choice
Jack Cockburn, Farm Manager, The Stables, Worcestershire
When Adam Jones and Jack Cockburn took on The Stables, a 50 hectare farm in Worcestershire, it was just two large, intensively farmed wheat fields with depleted soils and degraded hedgerows. Today, the land is teeming with life. It is a patchwork of rotated crops, grass and clover meadows, restored hedgerows and woodlands. Completely changing the way the farm is run has led farm manager Jack down the organic route, choosing to convert their farm and opting for Soil Association Certification.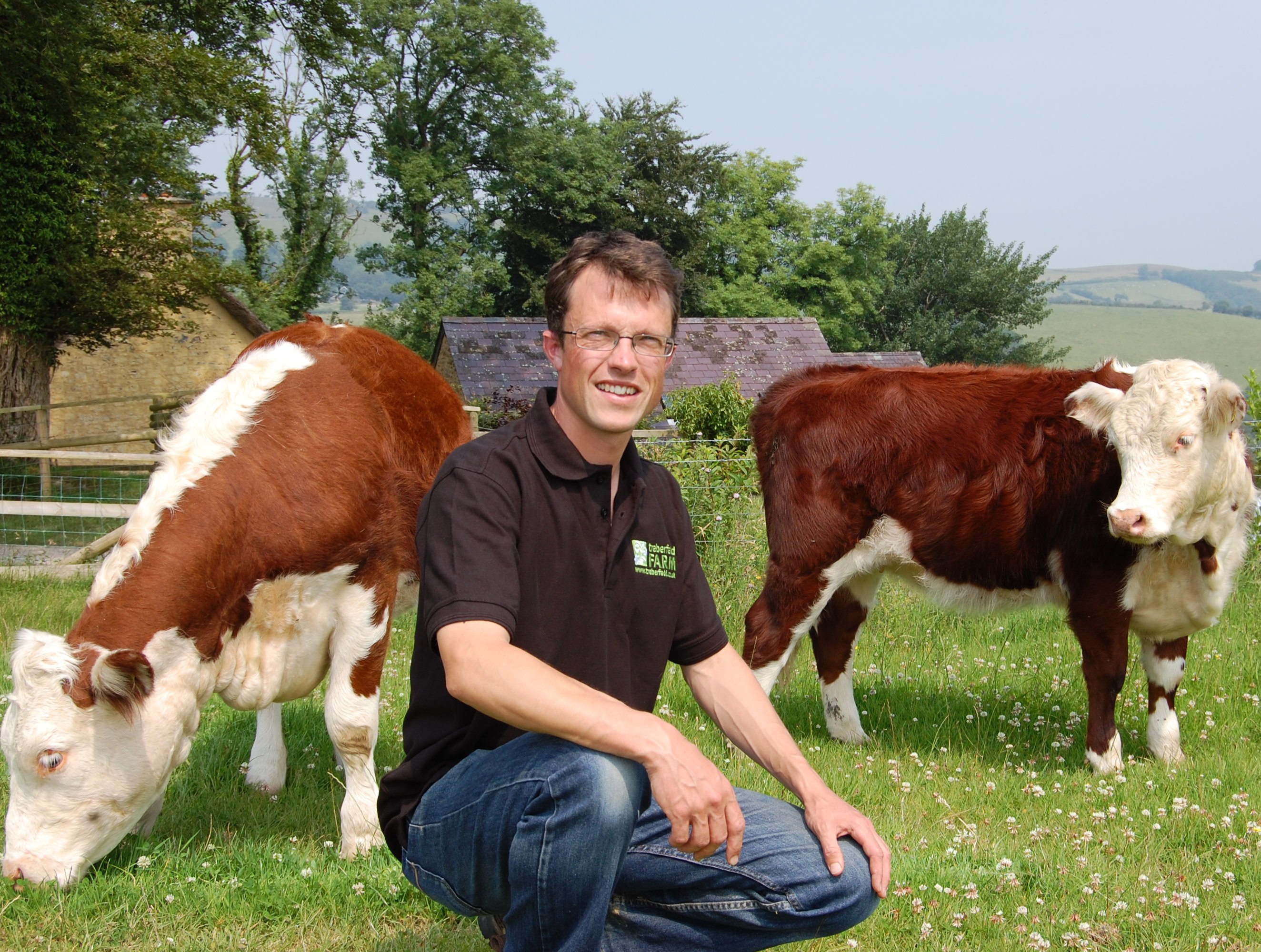 We've had to get into the habit of thinking longer term, planning livestock and crops into the rotation to get the best from the land without exhausting it. I realise that it takes time to build a good organic crop rotation and by visiting other established organic farms I can see it'll be worth it in the long run. Jack Cockburn, Farm Manager
Why organic?
We recognised the benefits that rotating crops, growing legumes and bringing animals into rotations had in restoring fertility to soil. The Soil Association gave us the technical information and knowledge sharing network we needed to understand how to implement these changes.
Simple techniques such as growing clover have so much benefit to our farm. It is so important to soil fertility in organic systems, especially on this farm where we inherited exhausted arable soils. The lambs in clover also grow very well and I like the idea of not being reliant on expensive fertilisers and chemicals.
From a marketing point of view, organic sets us apart and we are now the only organic farm shop in Worcestershire selling our own produce. The Soil Association logo is widely recognised and shows our customers that the way we farm meets strict standards.