Why Certify With Us?
Practical and efficient support for organic farmers
We're more than just an organic certification body.  We're not only extremely competitive on price but you'll get a whole lot more - we offer an exclusive business support package for all our licensees that is not available with anyone else.
As a Soil Association Certification licensee, you'll also have exclusive access to the UK's most widely recognised organic symbol – used on over 70% of the organic products in the UK.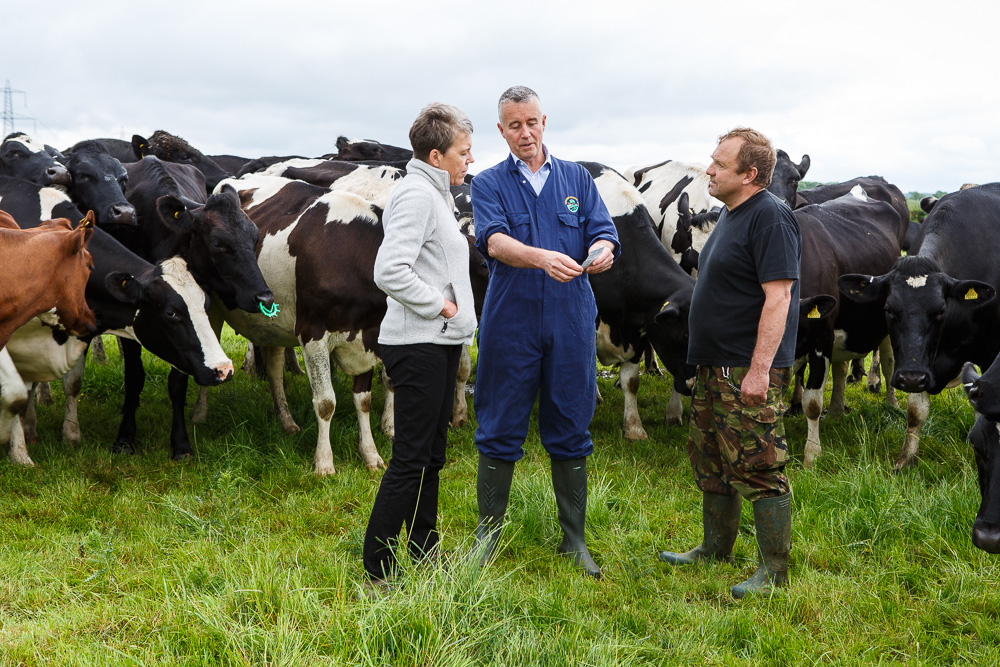 Expert support for your organic business
Whatever the size of your business, we have a business support package to match. Take advantage of some of the exclusive benefits of being a Soil Association Certification licensee
Practical and efficient support from a personal Certification Officer who understands your business and represents your sector. Access to our expert farming team and farm innovation programmes.
We help you sell organic. We are the only Certification Body that can provide exclusive access to new routes to market to sell your products. We hold relationships with all the major retailers and offer our licensees exclusive, FREE membership to our Catering Mark Supplier Scheme allowing you to reach over 300 caterers serving over 10,000 sites.
Be part of our award winning marketing campaigns, such as Organic September and the BOOM awards and benefit from our FREE marketing materials and PR support.
Solutions to help improve efficiency and keep costs down such as combined inspections.
Discounts for our ground breaking farming programmes and access to exclusive training and learning opportunities. Be the first to hear about events, workshops and programmes such as Innovative Farmers.
Have your voice heard as we campaign for farmers on policy across the UK and EU.
Apply for organic certification

Get in touch with the team to find out more about how we can help you go organic and sell organic.

Apply Now
A Personal Certification Officer

Get unrivalled support throughout the process from a dedicated certification officer as well as a team of technical experts and inspectors.
free marketing support

Access our free marketing materials and take advantage of our dedicated marketing support package.
Promote your business

Take advantage of our network of members & supporters and promote your organic business.
The Soil Association provides a recognised and vital stamp of approval for our organic produce, we would not have Eversfield Organic if it wasn't for the Soil Association. Since receiving full organic status in 2004, the Soil Association has provided Eversfield Organic with a whole host of valuable resources and support. Mark Bury - Eversfield Organic
Combine your inspection with other schemes
We offer a range of additional services to help you save time, keep costs down and avoid duplication.  Our additional services are offered in combination with your annual organic inspection and cover Farm Assurance (for beef, lamb, and crops.  Dairy Farm Assurance can also be provided at the request of your milk purchaser), FEMAS (Feed Materials Assurance Scheme) and FAWL (Farm Assured Welsh Livestock).
To help you reach new and developing markets, we also offer Certification to international organic standards such as those in USA, Canada, China, Japan and Switzerland.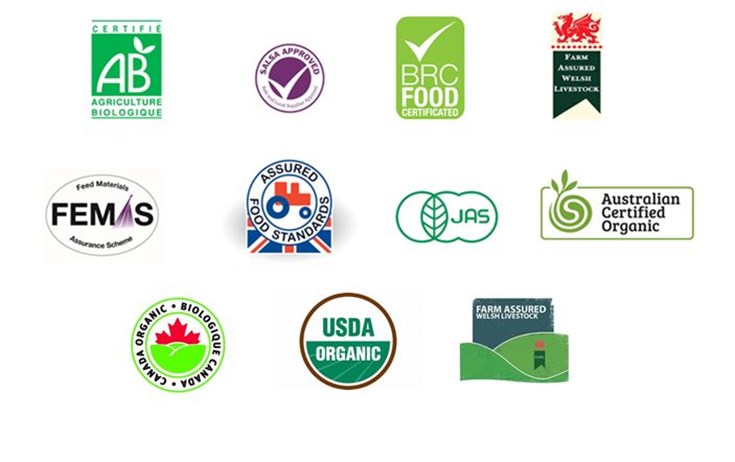 In this section...
Wanting to go organic?
Get in touch with our dedicated team to find out more about how we can help you go organic and sell organic.
Supporting your business
Find out more about the exclusive business benefits available exclusively for Soil Association Certification licensees.
Download here
Sign up for Certification Updates
Get the latest standards and certification updates delivered to your inbox.
Sign Up