Toby Tiger
This Organic September, we've asked our Organic Fashion and Textiles brands how they listen to nature.
Toby Tiger is an organic baby & childrenswear company. Founded by award-winning designer Zoe Mellor in 1998, Toby Tiger is family-run, women-led, ethical and independent.
Their sustainable and GOTS-certified clothes are instantly recognisable from the bright rainbow colour palette, fun and friendly appliques and timeless designs that have been getting a big thumbs up from babies, kids and parents for over 24 years.
Likewise, their organic clothes are instantly recognisable: Whether their signature stripes or soft, fun character appliques that tell a story for curious little imaginations, they're bound to raise a smile on the faces of kids and grown-ups everywhere. Shopping with Toby Tiger means you're supporting ethical working and doing your bit to protect the planet – whilst letting kids be kids in a super fun, vibrant clothing.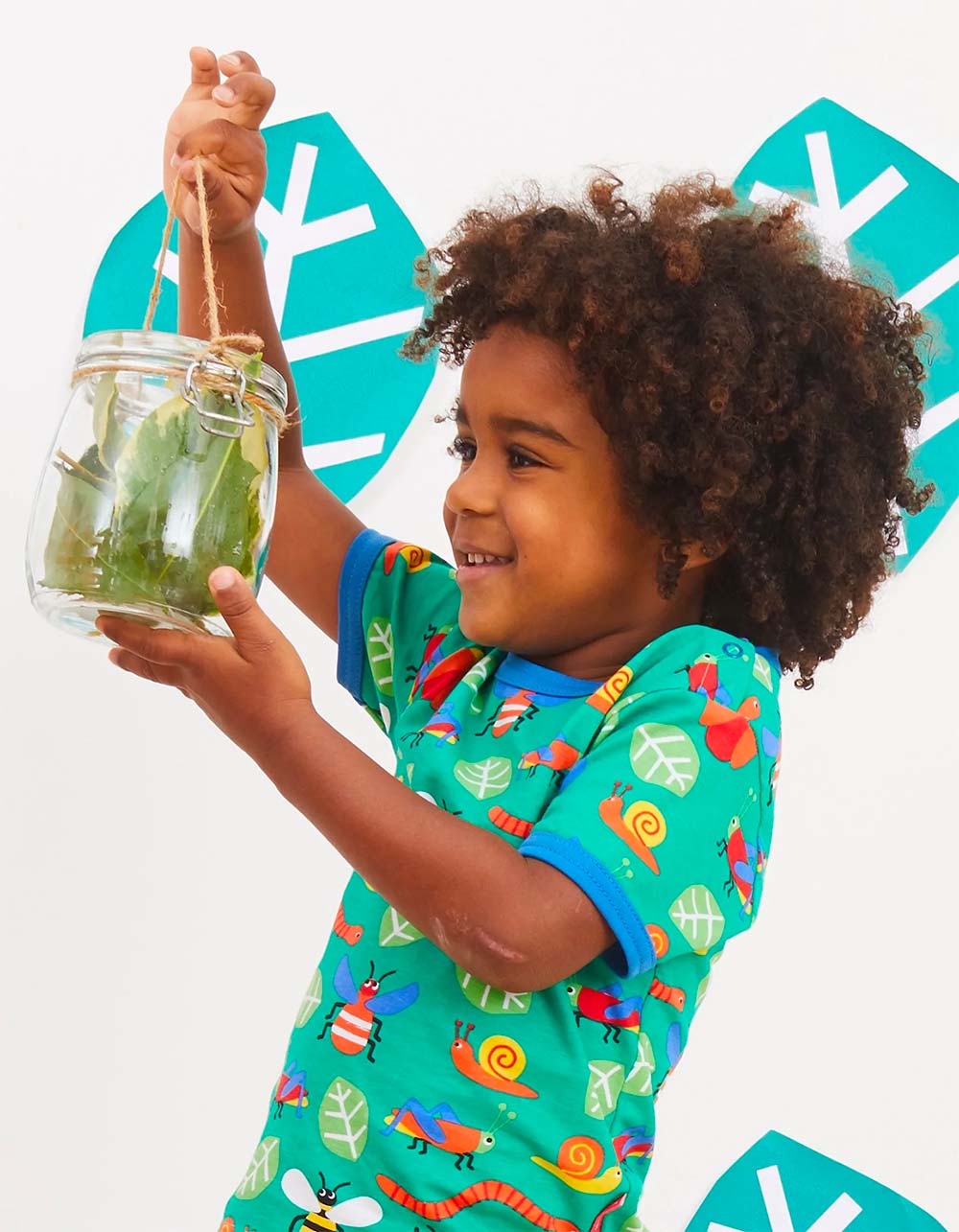 We know that Organic is better for people and the planet but what drew you to certifying your brand as organic? Was there a particular moment or specific issue that prompted you to certify?
It all started in 1998 when Zoe had her first baby, and the company Toby Tiger (named after her son) was born! As an award-winning knitwear designer, Zoe wanted happy, colourful organic baby clothing but couldn't find anything on the market.
Many organic options were beige, neutral and bland - not very positive and joyful. So this is where her commitment to using organic cotton in bright colours was born - there was no one doing colourful organic kidswear…. we were the first! To build trust and assurance with our customers, she felt it was essential to get the proper certification to demonstrate our products are sustainable.
As one of the only organic kidswear designers at the time, it was pretty niche and meant that accreditation was important to us. It guarantees our customers that our clothing is naturally soft, super kind to sensitive skin and lasts longer.
Organic farming and processing techniques help to protect our precious environment. Can you tell us about when your brand has 'Listened to Nature'?
We love to use our nature-inspired applique and patterned clothing to teach children about the world around them and raise awareness of any plights in wildlife.
We use a lot of creatures in our designs and think it's essential to understand and educate our customers on how organic cotton is better for nature. By regularly promoting animal awareness days and linking with charities to help give nature a voice, we aim to help do our part in helping the environment. Pollinators such as bees and butterflies are iconic among our designs, which all benefit from reducing insecticides and pesticides in cotton production.
We would like to think that nature influences our applique, prints and patterns, and hopefully, in turn, our clothing has a positive influence on helping nature.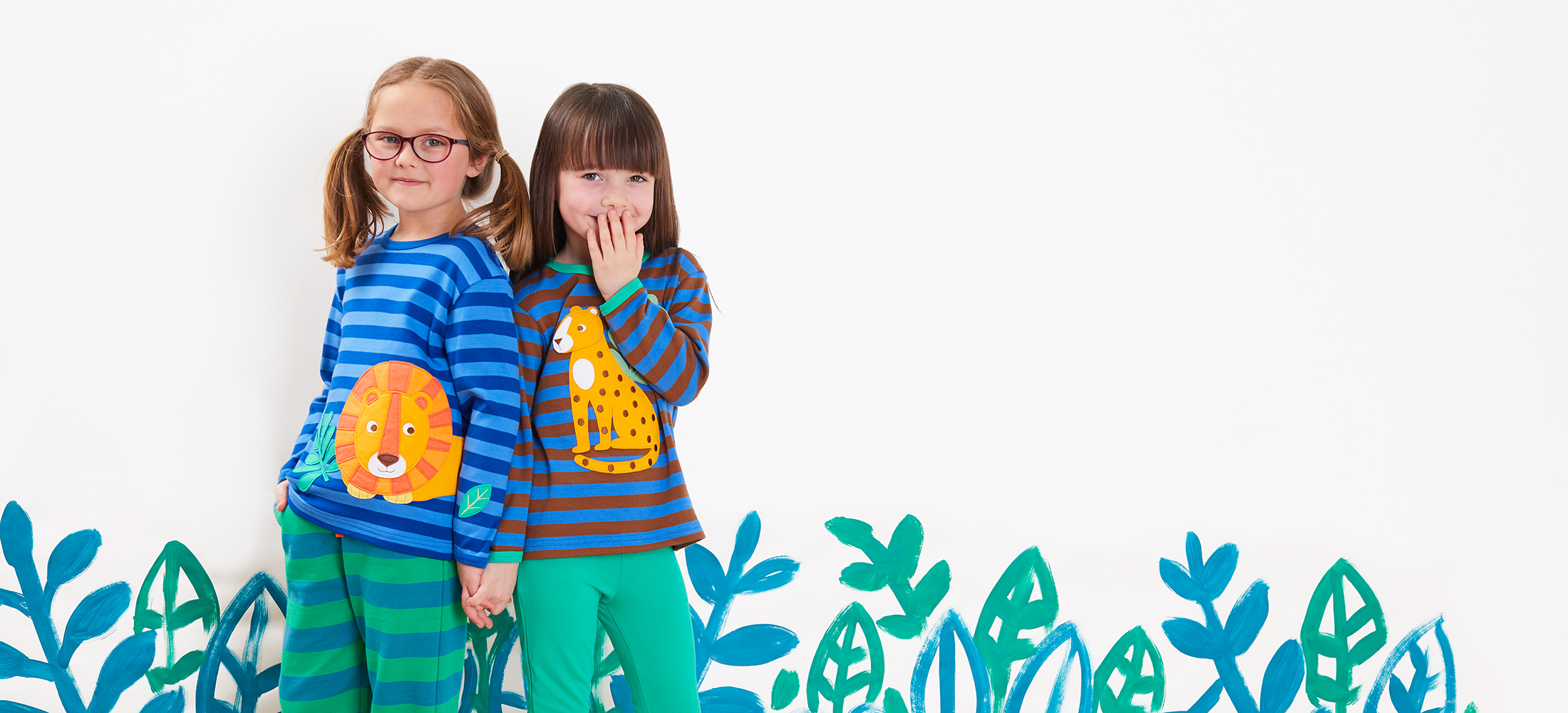 Please tell us about your brand's ambitions to keep progressing in the sustainability sector.
Toby Tiger is always looking for ways in which to improve our sustainability. We review our packaging, waste and production regularly to see if anything can be improved. As a brand that has been around for nearly 25 years, we expect to uphold and want to be at the forefront of sustainable innovation.
As part of the slow fashion movement, we must be open to change and look for new ways to maintain and increase our commitment to sustainability. The sustainability sector is forever evolving, so we will endeavor to keep changing and accessing our processes to benefit the world around us.
Listen to nature, choose certified organic!

We certify over 60 businesses to the GOTS organic textile standard so you can be sure of the quality and integrity of their products.

Browse our certified brands
Read other organic stories
Want to go organic?
Apply for organic certification
Find out more