Crossing the Pond - Exporting Organic to the US

Exporting Organic to the US
Crossing the Pond - Exporting Your Organic Food & Drink to the US
Tuesday 20 March 2018, 10:30 - 16:00
Mary Ward House, 5-7 Tavistock Place, London, WC1H 9SN
Soil Association Certification and the FDEA (Food & Drink Exporters Association) are delighted to jointly host a one-day territory access event, exclusively for organic food and drink exporters.
Held on Tuesday 20th March at Mary Ward House in Bloomsbury, London, the event will focus specifically on the rapidly growing US organic market and will bring experienced organic exporters together with a host of experts in regulation, market access and export support.  
"The United States organic market is booming with the largest dollar value increase in consumer sales on record last year. As the world's largest organic market, the U.S. organic industry relies on trade to meet consumer demand.  Yet, overall market share for organic is still less than 10%, leaving plenty of room for growth" - Monique Marez - International Trade Director, Organic Trade Association (US)
Our fantastic speakers will bring you:
- Advice from leading key trade organisations, chambers and government, helping you understand the market, industry trends and the US organic customer.
- Practical guidance on the challenges associated with exporting your organic product to the US from experts in regulation and logistics.
- Valuable insights from organic businesses already active in the US market.
Please join us for a day of insight, discussion and networking, as we explore the many exciting opportunities to grow your business in the US organic market.
With a preferential rate of £75 + VAT for Soil Association Certification licensees and FDEA members, this fantastic event will include a buffet lunch with organic refreshments.
Confirmed speakers include:
Monique Marez - US Organic Trade Association
Jeffries Briginshaw - British-American Business Council
Coley Anderson - Registrar Corp
Michael Evans & Irene Kerrison - Department for International Trade
Alan Hilton - WTA Group
Chris Parker - London & Scottish International Ltd
Claudine Lefebvre - Ashbury Labelling
Monique Marez, Director of International Trade, Organic Trade Association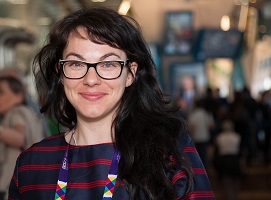 Joining us from the US, Monique Marez is Director of International Trade at the Organic Trade Association. Monique leads international market access, market promotion, trade policy and technical assistance projects for OTA and the organic industry. Monique has led activities in 20 countries resulting in more than $90,000,000 in projected export opportunities since January 2015. Monique graduated from Yale University with an undergraduate degree in Ethics, Politics, Economics & International Studies. She has a master's degree from New York University in Nutrition, Public Health & Food Studies, with a focus in Food Systems.
Jeffries Briginshaw, CEO, British-American Business Council
Jeffries Briginshaw was appointed CEO of the British-American Business Council (BABC) in March 2015. BABC is the largest transatlantic business network, with 22 chapters, and over 2,000 member companies based in major business centers throughout North America and the United Kingdom. Its membership includes many of the world's largest multinationals, as well as hundreds of middle market and smaller companies. Jeffries has also held the positions of EU Director for the TransAtlantic Business Dialogue in Brussels, Head of Political and Regulatory Affairs at British American Tobacco and lawyer within the intellectual property practice area for law firm Lovells (now Hogan Lovells).
Coley Anderson, Director of Industry & Government Relations, Registrar Corp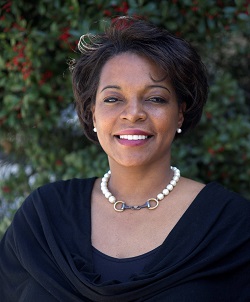 Coley Anderson holds a Bachelor of Arts degree in Communications from Hampton University in Hampton, Virginia. Mrs. Anderson joined Registrar Corp in 2004 and serves as Director of Industry and Government Relations. Registrar Corp provides compliance services for manufacturers, exporters, and importers regulated by the U.S. Food and Drug Administration. Mrs Anderson focuses on educating foreign governments, trade associations, and individual companies about U.S. Food and Drug Administration regulations. In addition to English, she speaks fluent Spanish and has conducted seminars on U.S. FDA food regulations in Latin America, Australia, Asia and the United States. Mrs Anderson is based at Registrar Corp's headquarters in Hampton, Virginia.
Michael Evans, Food & Drink Specialist, Food & Drink Unit, Department for International Trade
Michael joined the Food and Drink Team in DIT's London headquarters last year and works with them and the wider DIT network to help companies do business in target markets. He has extensive experience of international sales and marketing in the FMCG sector including international brand development, strategic planning and building successful global sales and distribution networks across multiple channels. Prior to joining DIT, he was Export Director at Wessanen Group which specialises in healthy, organic & free from brands such as Clipper, Whole Earth and Kallo.
Chris Parker, Managing Director, London & Scottish International Ltd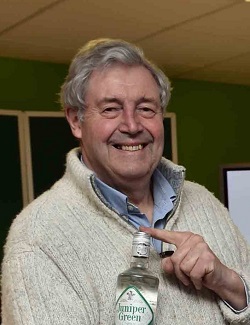 Chris Parker brings a wealth of experience to the task of launching products in the USA. Chris has operated in sales, marketing and advertising for a number of major organisations, including Nestle and Beecham. Chris is particularly expert in the production and marketing of drinks products. His London & Scottish company markets a range of standard spirits, including whisky and gin in the USA. About 20 years ago, Chris created the world's first organic spirits products. Recognising the potential for quality organic products, Chris began work with the Timbermill Distillery in Clapham, South London. The result was Juniper Green, the world's first organic gin, and Utkins UK5, Britain's first organic vodka. In 2002 he added Papagayo Organic Rums, followed in 2006 by Highland Harvest Organic Malt Scotch Whiskies. Chris has exported to the USA since 1979 and has a wide knowledge of consumer goods in that market.
Claudine Lefebvre, International Regulatory Manager, Ashbury Labelling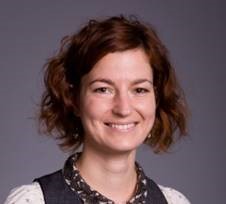 Claudine has more than 10 years' experience in the food industry and holds a Master's Degree in Food Science. Based in London, she leads the International Team at Ashbury Labelling and champions an agile and collaborative approach to overcoming regulatory constraints. Ashbury Labelling provides practical compliance solutions to manufacturers, exporters and retailers, operating in more than 70 markets and combining a robust understanding of the food industry challenges with applied regulatory expertise. Claudine regularly teams up with Norah Burton who heads up Ashbury's US-based regulatory team. Together they ensure UK exporters can draw from an in-depth knowledge of domestic legislation and practices as well as extensive experience from US regulatory experts.
Book your place now by visiting the Eventbrite page.