Food as it should be marketing materials

Food as it should be
Food as it should be marketing materials 
Brand new Soil Association materials and graphics designed to demystify the messaging around what organic really is, and how easy it is to make the switch, starting with the 5 reasons to choose organic.
Our consumer research focused on attitudes to shopping and buying organic products, and as a response to this, we've created a suite of materials, from social media assets to website banners and posters for you to use. Visuals and messaging designed to help us better communicate the organic message.
Download Food As It Should Be Marketing Materials

We've created a suite of marketing materials for you to use

Donwload the materials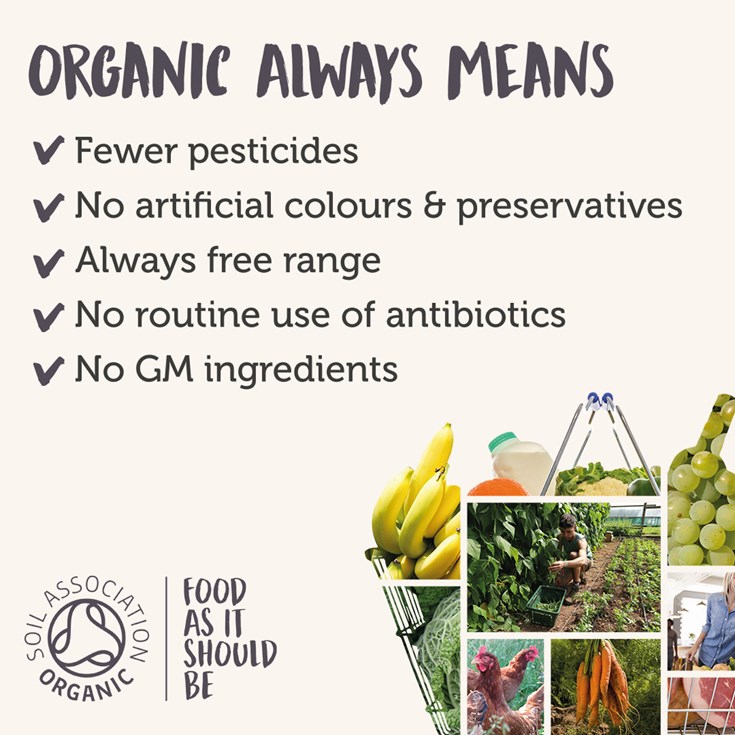 Using Food as it should be on your channels
These materials are for you to use - if we are all aligned behind the same messaging, we can really make an impact when talking about organic as a collective voice. We've created some guidelines to help you use the materials and we'll be launching on our channels using the hashtag #FoodAsItShouldBe
Read the Food as it should be guidelines
Talking to consumers

If you'd like more information about how we're talking to consumers about organic and Food as it should be, take a look at the key message on our What is Organic? and Why organic? pages. 
Has this been approved by the ASA / CAP?

All the messages have been checked and approved alongside everything in the relaunched What You Can Say when selling organic book. If you are planning to use these materials or messaging out of this context, please seek advice from the ASA/Cap first.