Jacob Thundil - Cocofina
Who are you / what's your brand?
I'm Jacob Thundil, I was born in Kerala, Kerala in Sanskrit means "The land of the coconut trees". Cocofina literally means fine coconuts. We've created over 30 products with coconut. Some of these are coconut water, snack bars, sugar, flour, chips, grated coconut, coconut milks, supplements, aminos and vinegars.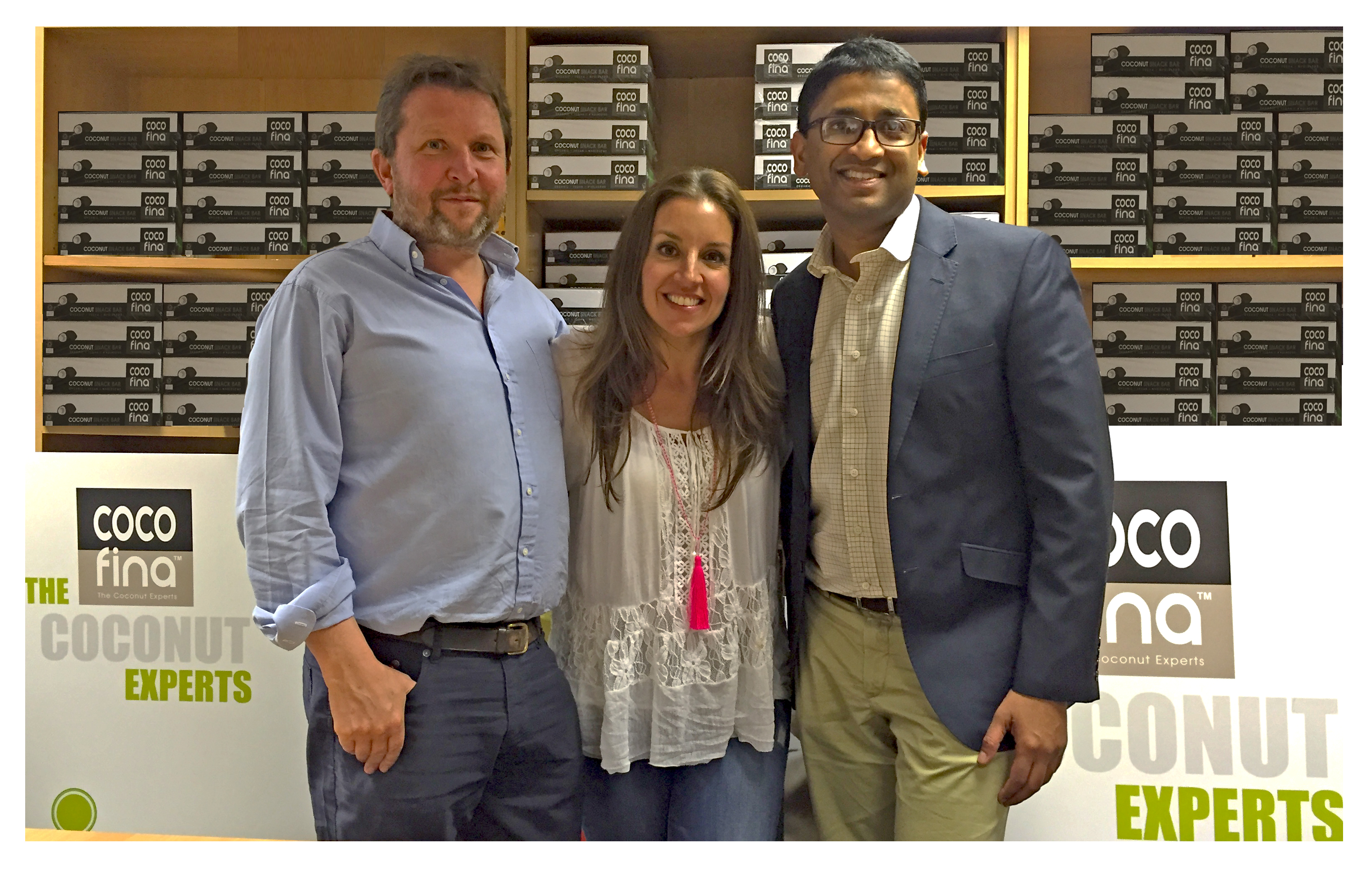 How did Cocofina begin?
In 2004, I was relaxing on a beach in Brazil sipping a coconut when I came up with the idea to bottle coconut water. I was contemplating a new start-up and given my passion for coconuts, starting was easy! As I was born Kerala (the land of the coconuts), I grew up enjoying coconuts so it was only natural for me to start Cocofina.
The journey began when I set out to find the best tasting coconuts! My discovery of a special species of coconuts created history. My goal was always to provide the finest of the finest coconuts to my customers.
Cocofina is now sold in 3,000 speciality and healthy outlets in the UK and 28 countries worldwide. This year we won 6 great taste awards.
Why organic?
Organic is great and it was the natural progression for a healthy and honest brand. Being organic means I can produce the things I like, minus the things I don't like. When I am committed to organic it makes me more resourceful to be natural and organic. I am proud to say Cocofina products are made with no hidden ingredients, additives or preservatives.
What role does the Soil Association play for you?
Soil association brings critical know-how on the standards we need to follow for bringing organic products to the market.
What's next for you and Cocofina?
We were delighted to not only have the opportunity to be on Dragon's Den aired on the 21st August, but to also be given joint investment from Sarah Willingham and Nick Jenkins. It's been fantastic having two powerful dragons on board, I am confident they will help my team to formulate a winning strategy to become a global brand.