Organic Served Here
Organic award for restaurants and cafes
Organic Served Here is a simple, high-profile and good value way to ensure customers know and appreciate the lengths your restaurant goes to in sourcing high-quality organic ingredients that are produced to the highest standards of care and animal welfare, with minimum impact on the environment.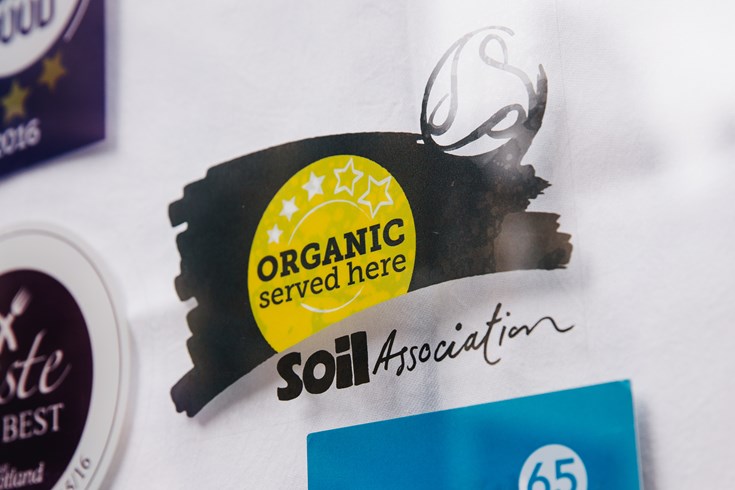 Andrew Perry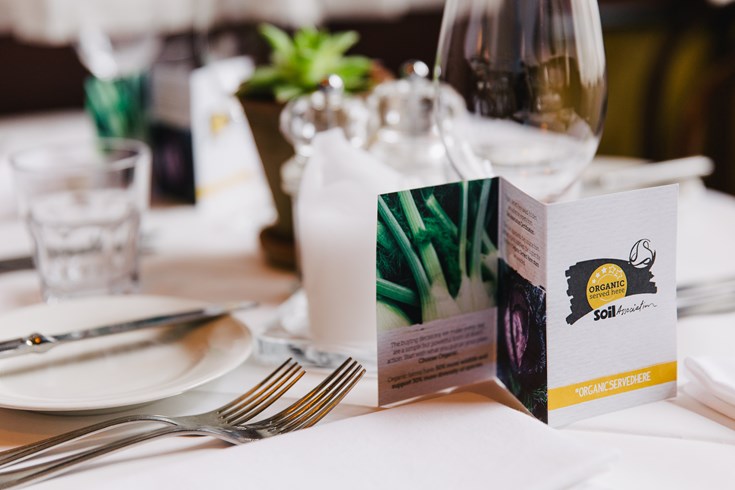 What Support Will You Receive?
A dedicated Certification Officer on hand to advise you.
A marketing toolkit to tell your customers about the award and take part in campaigns such as Organic September, which reached 31 million impressions through press alone in 2016.
Assure your customers that Organic Served Here award-holders are rigorously audited by experts at Soil Association Certification.
Understand more about what organic means and train your staff.
Contact with our membership through Soil Association's membership magazine "Living Earth" and our membership emails.
Sign up today
Join our small and exclusive group of trailblazing award-holders in Scotland: call 0117 914 2400 or email us using the form below to apply.
Meet our 'Organic Served Here' award holders 
Find out more...
Looking for a great place to eat organic?
Check out the full list of Organic Served Here award holders and take your pick!
Take a look
What our licencees have to say about Organic Served Here...
Organic Served Here award holder: 3 Stars
I strongly believe that everyone should have access to good food, and good food starts even before the seed is planted, with our soil quality determining the quality of the food we eat. This award encourages everyone who prepares and sells food to think about that quality. So let's all grow, cook, eat and learn together, and be part of a future of better food for all.

Neil Forbes

Chef Director at Cafe St Honore