Phil Haughton - Better Food

Organic Served Here Case Study - Better Food
Better Food, Bristol
4-star OSH award – 75-95% organic menu
Since its establishment in 1992, Better Food has become something of a Bristol institution, most recently winning the Best Independent Retailer award at Natural & Organic Products Europe (NOPE). Growing out of a local box delivery scheme, founder Phil Haughton has since expanded to three sites across the city. Alongside selling organic, ethical and local produce in-store, their onsite cafes became the first to gain an Organic Served Here Award, achieving 4 stars.
We caught up with Phil to find out more about why Better Food opted for Organic Served Here certification and the positive influence it's had for their cafes.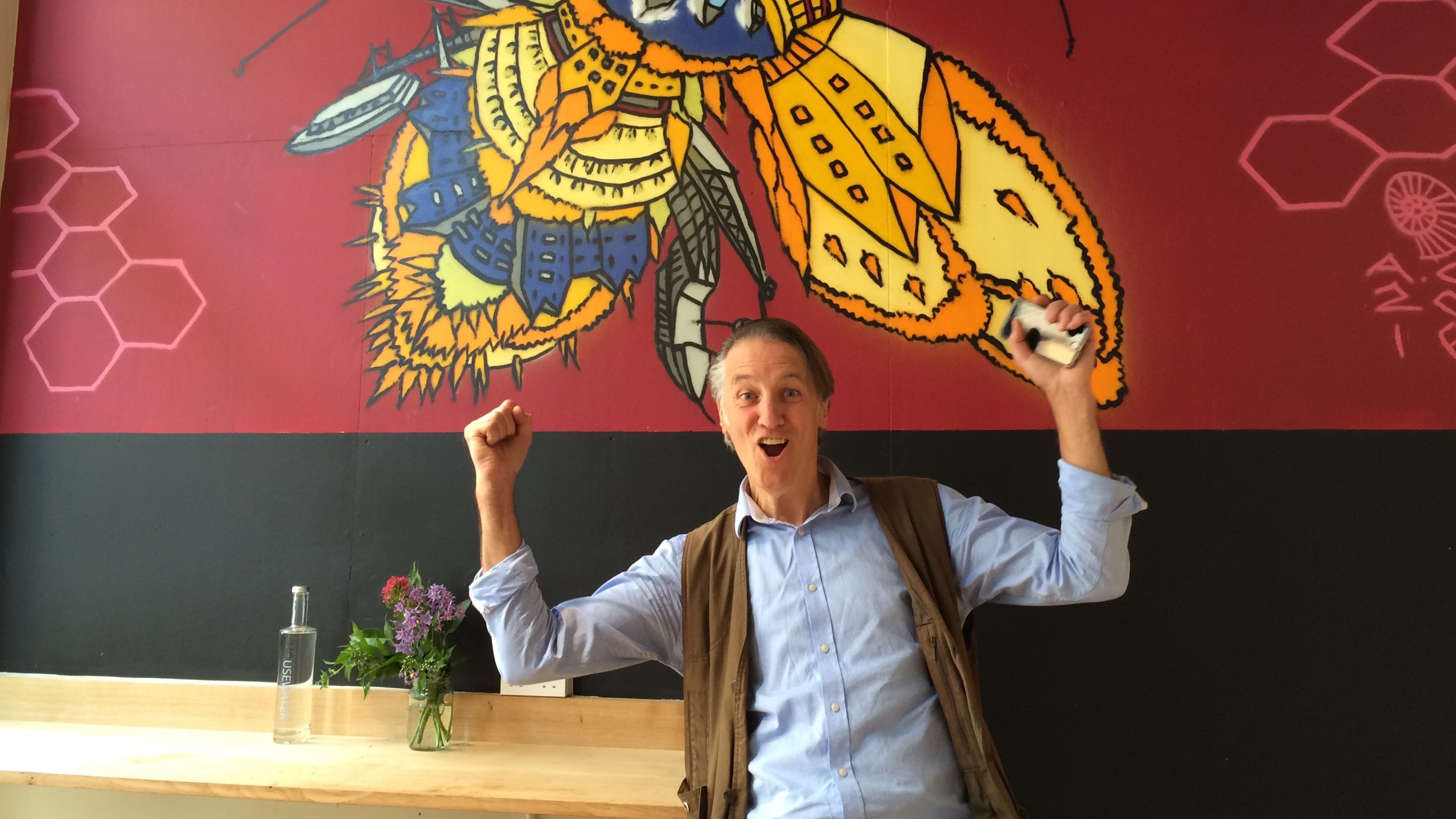 What made you sign up to the Organic Served Here award?
Better Food has always been first and foremost about organics – it's why I started the business 27 years ago and what our stores are known for. We immediately saw the benefit and sense of having the Organic Served Here award.
It ticked some very practical boxes and allowed us to easily communicate something integral about our cafes. Displaying and talking about the award means we can demonstrate our 'organicity' easily, clearly and robustly. 
What has been the impact on business as a result of serving organic and/or having the Organic Served Here award?
It's been really important to us. There are many great eateries in Bristol, and one of our main points of difference is that virtually everything we serve in our three cafes is organic. The award can 'short-cut' a lot of words!
How important is organic to your business? Why?
Organic is absolutely our number one business priority. I've been involved in organics and sustainable farming and growing since I was a teenager. I'm especially proud of having built a business that has allowed many small and artisan producers and growers to find their customers, and for having so many great customers who clearly want what these people are making.
How has your life and career influenced you to cook with organic?
I come from a large family (I have 9 siblings), so meal times have always been a huge time of coming together and sharing. Quite a few of us have ended up working with food in one way or another (my sister Liz owns three cafes in Bristol (see Spike Island Cafe & The Folk House Cafe), and my brother Barny runs the incredible Square Food Foundation).
My mum first noticed my interest in food and farming when I was a teenager, so much so that she gave me Soil Association membership when I was just 14. I've been totally committed to organics ever since. I see it as the most sustainable farming system we have. I'm as sure of that now as I've ever been.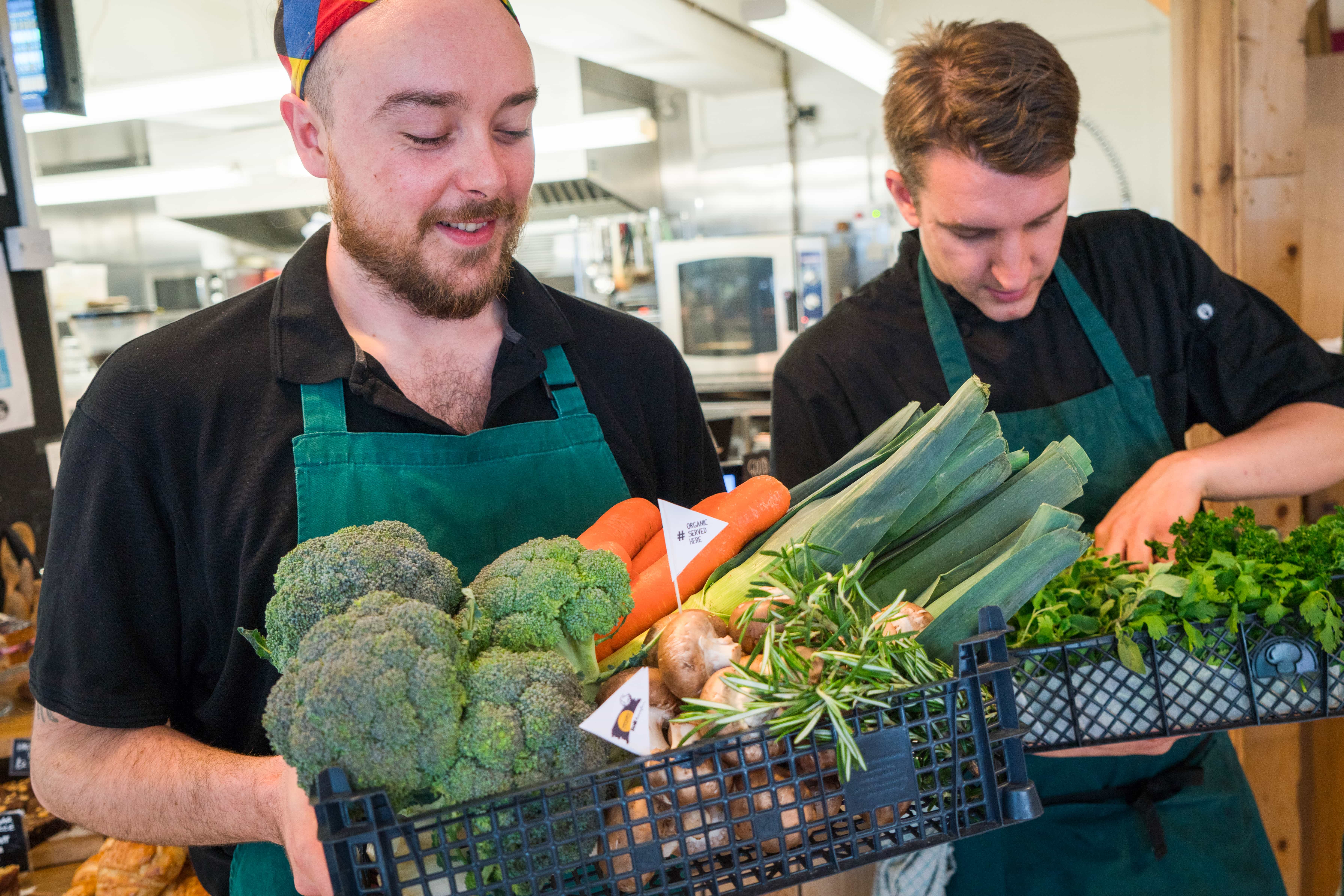 What are your 'must have' organic ingredients – and why?
Olive oil is definitely top of the list, as is a really good tomato base. I found some incredible products 3 years ago while on holiday in Italy with my wife and was so impressed, we've started importing them direct from the farmer.
We're lucky at Better Food to work with lots of brilliant producers, many of whom I know well and have worked with for many years. I like to eat the things they provide, because it's nice to have that connection with where they've come from.
How do your and your restaurant's values align with the 'less but better meat' ethos? Have you made any move towards changing your menu to help reduce your impact on the climate?
We've always had that policy, throughout our stores and cafes. In fact, I think eating small amounts of locally sourced, organic, great quality meat is part of the solution to the current environmental debate about how to feed the world.
Organic farming is all about the soil. Soil is only as good as what goes into it. Don't use harmful chemicals. Rotate, rest and feed it nitrates. Respect what it can do given your geography. We need to be thinking of food from the soil up, not the plate down.
In this section...
See our other OSH Certified Restaurants