Christmas 2016 - Crispy Truffle Salt Kale

An Alternative Christmas Side Dish - Crispy Kale, Paprika and Truffle Salt
Do you feel like you are making the same side dishes every year to go with your Christmas meal?
Try this delicious alternative from Erin Gleeson who has been inspired by moving from a big city to a cabin in the woods...
Ingredients
Kale
Olive oil
Paprika
Truffle Salt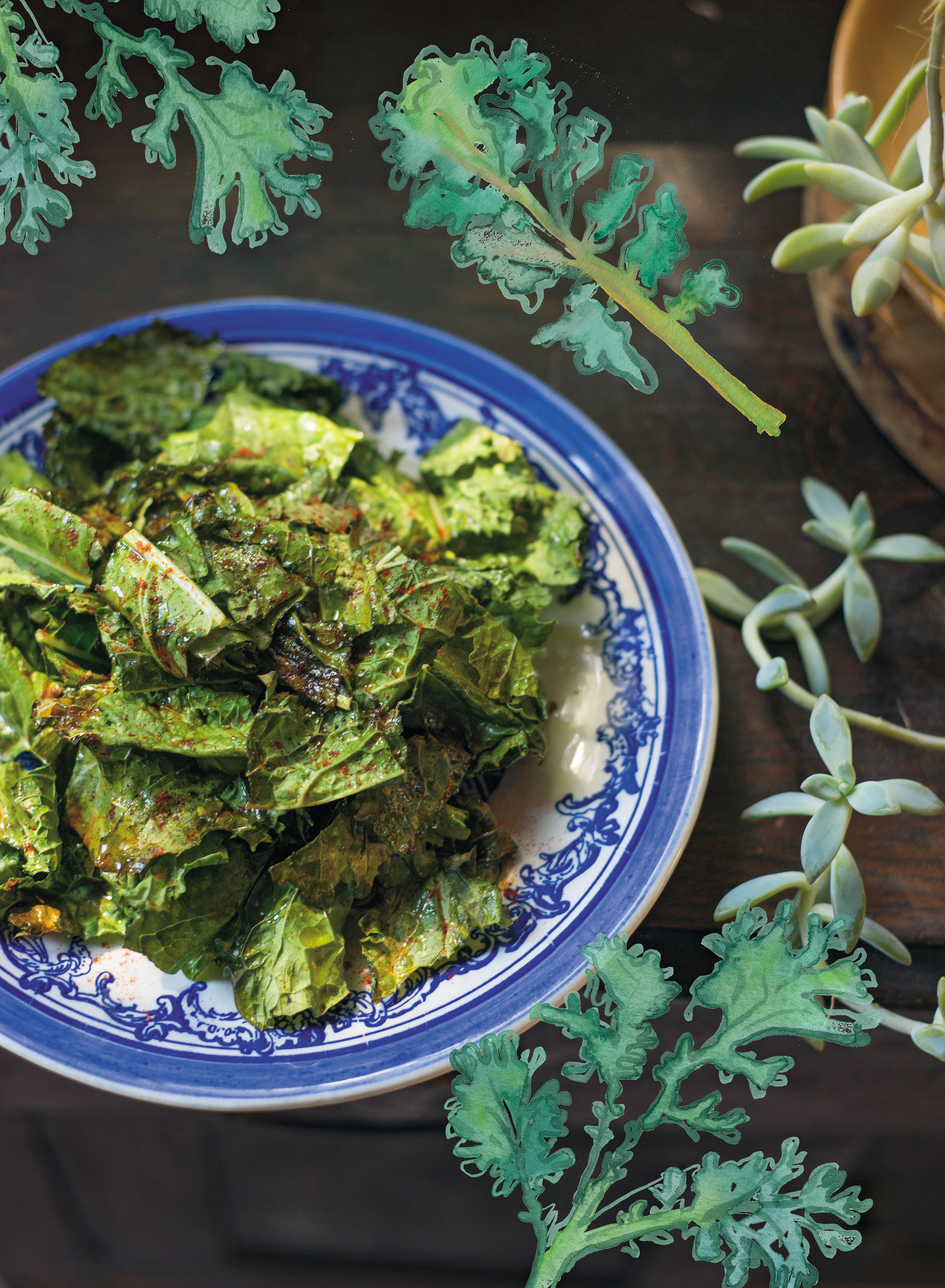 Method
1. Chop 2 bunches kale into 1-in (2.5cm) pieces (remove thick stem ends)
2. Spread kale out on 2 baking sheets & sprinkle with:
- 2 Tbsp olive oil
- 1 tsp smoked paprika
- ¼ tsp truffle salt
The less the pieces overlap, the crunchier they will be. But I like the contrast of having some pieces softer, so I let them overlap a bit.
3. Roast at 425⁰F (220⁰C) for 5-8 min, or until bright green with charred tips (watch closely).
 * best cooked right before serving, if possible, to maintain crispness
My recipes for Forest Feast have been inspired by moving from NYC to a cabin in the woods in CA. This is the perfect recipe for Christmas.

Artist & Cookbook Author