Christmas 2016 - My Food For Life Journey
My Food For Life Journey
Lisa tells us about the Christmas Lunch she shared with the pupils of a Food for Life School...  
A few years back when I was involved with the Food For Life programme I had the privilege (and it was a privilege) of working with a school for children with behavioural and learning difficulties in Devon.  
The teachers had explained to me that many of the pupils had difficult home lives and that for many of them the school was a haven. In my encounters with the school I was full of admiration the school team and how they interacted with the pupils.  Behavioural problems amongst some of the children meant they needed to run a tight ship and yet they created a stable environment in which the children were also able to express themselves.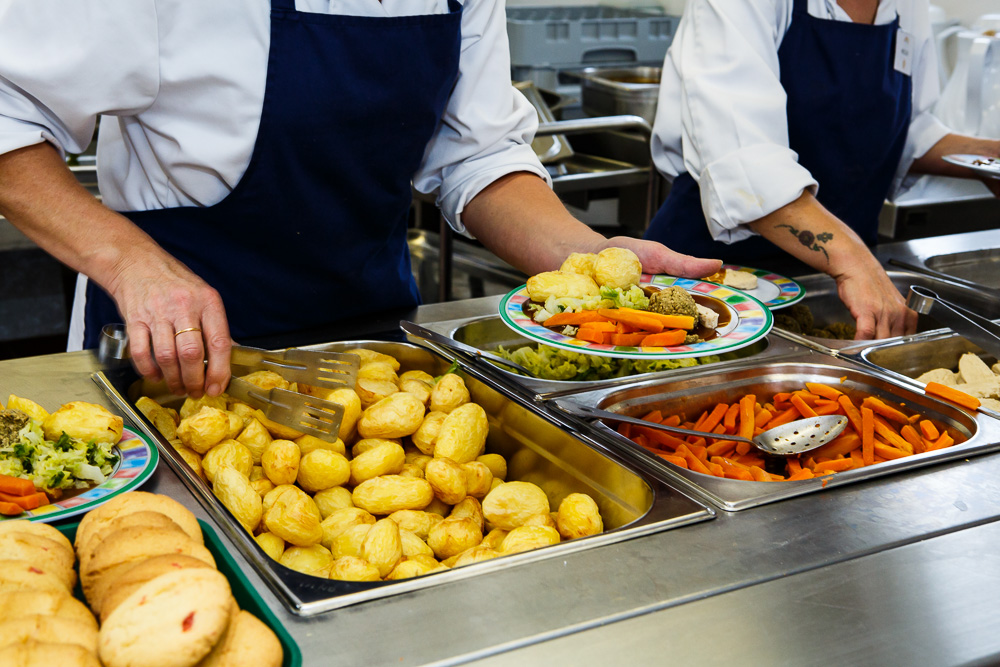 The school was already keen on cooking and growing for their pupils and FFL provided them with a structure and goals on which to grow and embed good food culture in the school. And how they shone – the whole school was so keen and involved and within a couple of years they were awarded the FFL gold award. I have some great memories from my visits to the school but one experience stands out in particular...
Christmas Dinner with hundreds of children. 
It was the day of the Christmas lunch –  we had a wonderful feast thanks to the school cook and her team and what seemed like a never-ending supply of cupcakes baked in cookery classes that morning. It was noisy, full of laughter and the pupils really seemed to have a brilliant time. 
Not all families will share a Christmas dinner
As I left, I complimented the school cook on what had been such a fun, care-free afternoon. Her response was that it really mattered to her that the pupils had a lovely time because for many of them it would be the only Christmas lunch they would get. The true sadness of this hit me the next day when I was sharing my experience with a colleague. Whether it was ignorance or naivety I don't know, but it simply hadn't occurred to me that families would go without Christmas lunch, I just thought that's what all families were busy doing on Christmas Day.  Of course this is the daily norm for many children who, for a variety of reasons, do not get a decent meal.  It made me even more full of admiration for the school catering team and teachers at the school for the work they do and how hard they work to make a positive difference in these children's lives.  The memory of that Christmas lunch fills me with warmth every time I look back on it.
Working with schools enrolled on the Food For Life Awards programme was one of the best jobs of my life – not just to see the growing and cooking but all the added benefits like everyone enjoying their lunch more and the school cooks feeling so much pride in the food they were serving (particularly if it included something grown by the pupils in the school garden).

Head of Supporter Development
Find out more about our Food For Life programme...