Christmas 2016 - Raw Nut Roast

Raw Nut Roast
The perfect Christmas treat for the herbivores among us, and for the omnivores who want to experiment and try something a little different to keep your Christmas food interesting. A perfect addition to your Christmas menu and extra delicious served with cranberry sauce or chutney.
Editor's tip: Perfect for a break from all the turkey and ham following Christmas day! 
Courtesy of Raw Ecstasy
Ingredients
115g Raw Ecstasy's activated mixed nuts
30g Raw Ecstasy's activated pepitas
30g sprouted buckwheat (optional, adds texture)
1tsp chia seeds/linseeds
30g dates
1 carrot
1 pepper(100g)
3 fresh kale leaves (25g) stalks removed
3 spring onions finely chopped
Generous squeeze of lemon
3 pinches of finely ground white pepper
2 tbsps tamari
Fresh herbs essential for aromatic savoury flavour
4 sprigs rosemary leaves
4 sprigs thyme leaves
3 leaves sage
15g parsley leaves

Method
1. Food process the nuts and pepitas or finely chop until the consistency of bread crumbs and place in a large mixing bowl
2. Food process or grate the carrots and add to bowl
3. Individually food process or chop as finely as possible the Kale, red pepper, fresh herbs and dates and add to the main bowl
4. Add the rest of the ingredients to the main bowl and knead with your hands until it sticks and forms together
5. Empty on to a plate and mould into a loaf shape
6. Decorate with fresh parsley leaves either garnished around the side or gently pressed flat into the surface
7. Refrigerate for 1 hour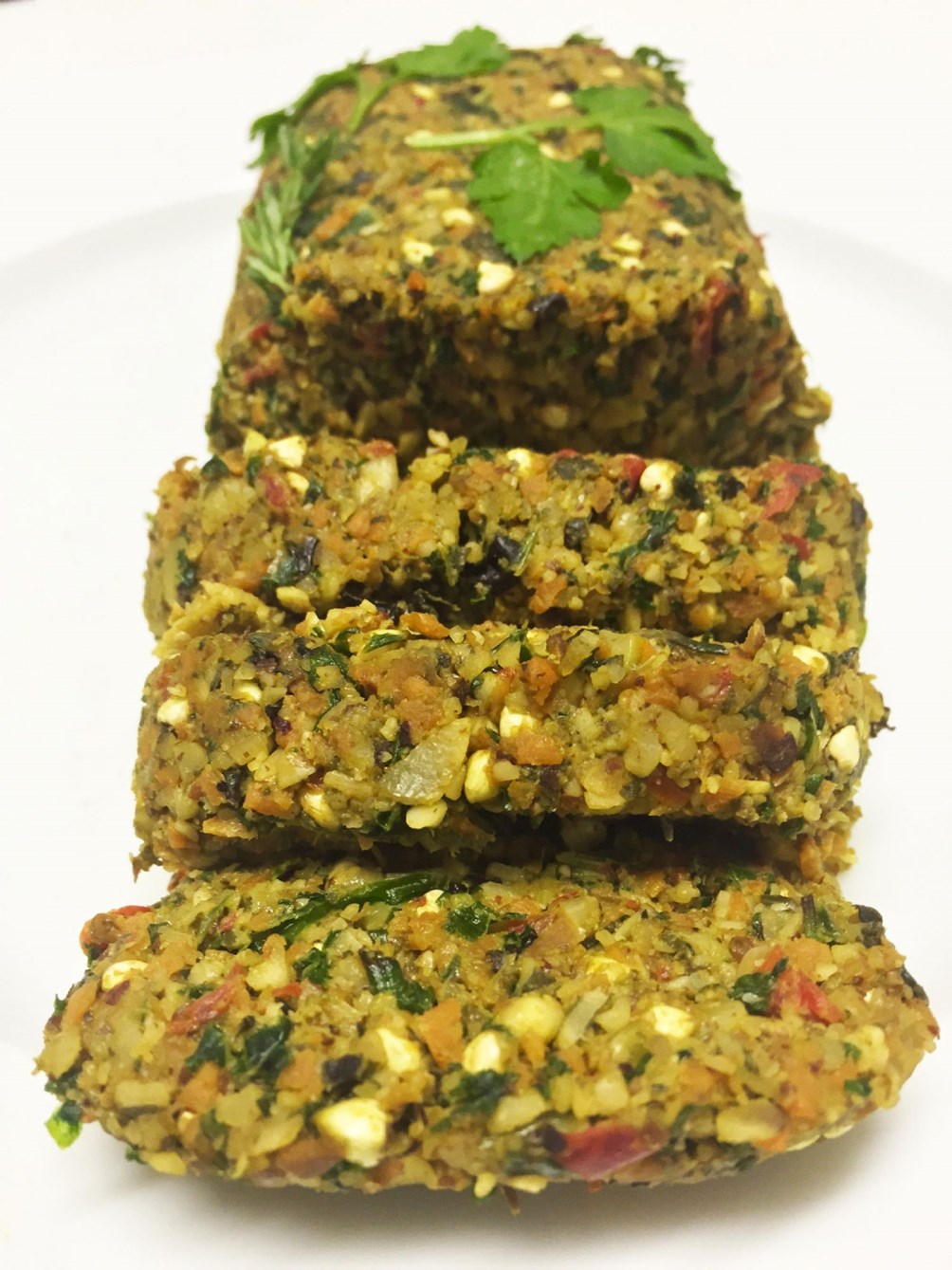 It's time to take a load off and indulge in a little extra grub to entice your tastebuds and please your tummy

Organic Retailer
Have you checked out our christmas collective yet? Your one stop organic christmas shop!