Christmas 2016- Guest Grower: The Natural Veg Men

Guest Grower - The Natural Veg Men
 Meet The Natural Veg Men...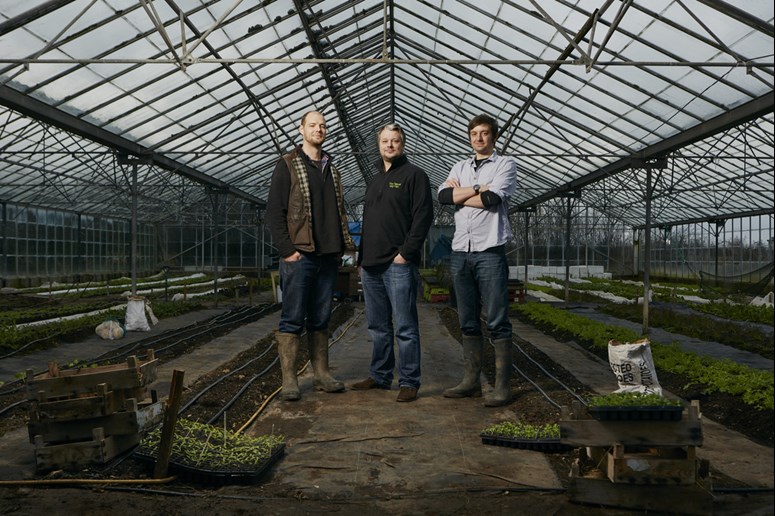 The Natural Veg Men grow at Oakcroft organic garden and have a unique approach to growing...
Oakcroft Organic Garden

Oakcroft is one of the earliest certified organic gardens in the UK. It is owned by Mehr Fardoonji (a Soil Association Land Trust Trustee) and is pledged to the Land Trust. In her 20's, Mehr was part of the Gandhi movement, walking across India to collect land for the landless as part of Vinoba Bhave's land-gift movement. Mehr built her own house and grew organic vegetables on the surrounding acre. Mehr then set up Oakcroft when she came to England in the 1960s.
Nowadays, the land at Oakcroft is worked by three friends, known locally as the Natural Veg Men. They grow organic vegetables, sell veg boxes to the community and educate local students about sustainable, respectful farming and growing.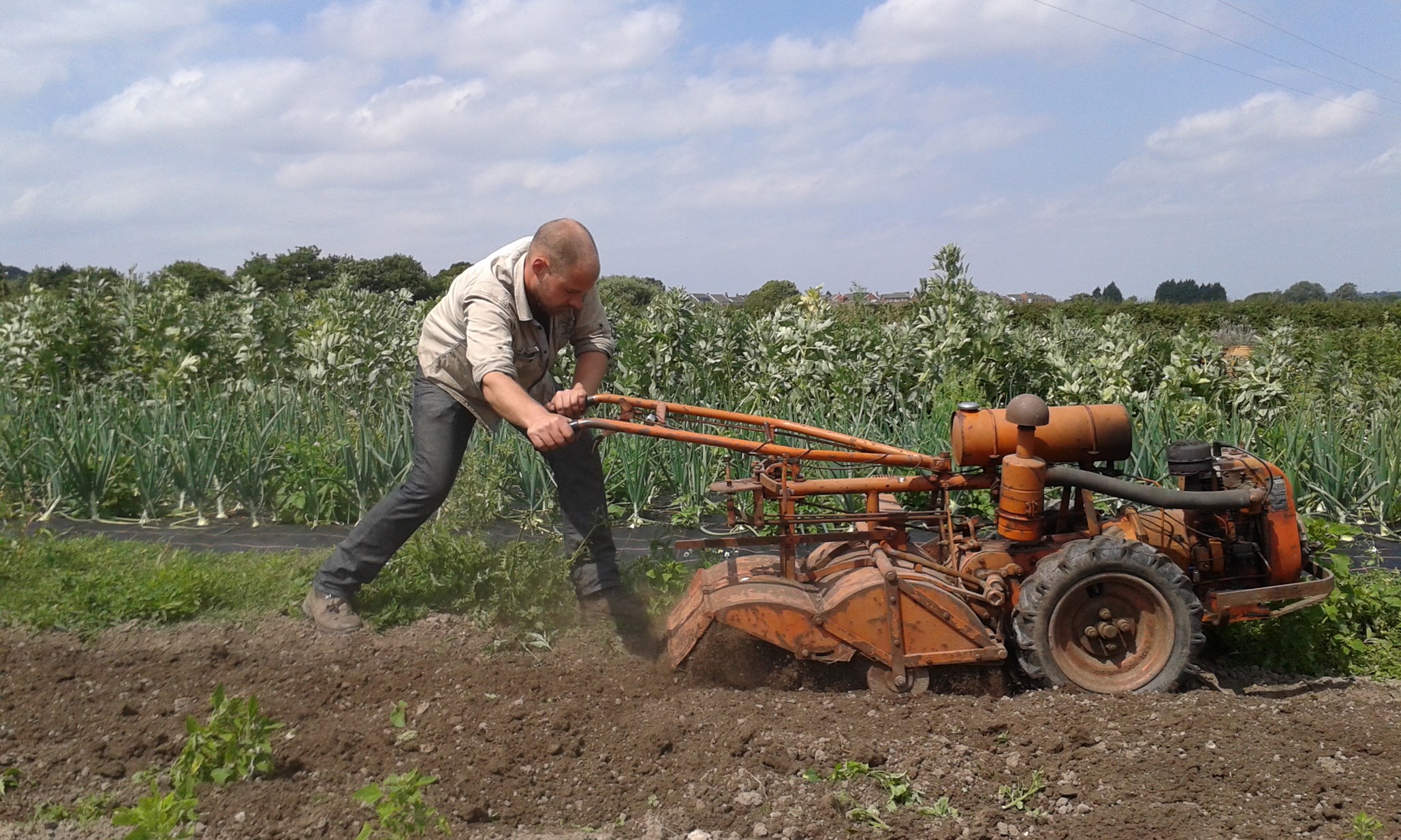 The Natural Veg Men
The Natural Veg Men are passionate about growing real food, naturally, and they take sustainability very seriously. They use low energy, organic techniques to grow seasonal produce which goes into their veg boxes. And where they can't grow their own, they buy in additional veg from a small-scale organic co-op to put into their veg boxes.
Recently they have been working with the University of Chester to look at ways to reduce their impact on the environment even further.
The Natural Veg Men work closely with a number of schools across Cheshire. They have developed a school veg box scheme to raise money for PTA groups. For every one sold at the school, one pound is donated to the school's fund. If enough sales are generated, they then arrange a visit to Oakcroft for the children, where they learn about growing food first-hand.
In the future, the Veg Men plan to build an outdoor kitchen so that schools and the wider community can come and visit Oakcroft, get engaged with growing and picking, and then follow the process through to cooking. The ultimate goal is to broaden the food horizons of the next generation.
We were lucky enough to be able to speak to Matt, one of the Veg men.
So Matt, what are you doing at Oakcroft at the minute?
We are not planting anything until summer. But we are harvesting lots of winter greens that we planted in August, September and October over the winter months. These are Winter Brassicas like: Kale, Purple Sprouting Broccoli, Savoy Cabbages, lots of oriental salad mix and Cavolo Nero
Have you got any tips for us Matt? 
I would say that if you have any uncovered ground exposed to frost, cover it with plastic to protect the fertility of the land. That means the land will be ready for planting in spring!
Learn more about the Veg Men here.
What is the Soil Association Land Trust and why is it important?
The Soil Association Land Trust (SALT) safeguards land from being diverted from farming and growing, as well as providing opportunities for young people to enter farming. Land is donated by retiring farmers and landowners who often have no dependents, who wish to see their life's work continue into the future. 
The SALT is part of the Soil Association family but is governed by its own Memorandum & Articles and its own board of Trustees.
Oakcroft is a good example of the ethos of the Land Trust in action. Here, a land donor's wishes are bought to life – Oakcroft benefits the community and teaches the younger generation about the importance of healthy food.
The Natural Veg Men
We believe in our produce and we believe that over time, the quality of what we grow will win like-minded people to our cause.

Growers