The Future for the European Milk Market
Liz Bowles reports back from a recent meeting of European organic milk co-ops, held this month in Belgium.
There are big changes and opportunities ahead for the organic milk market. Earlier this month I attended a meeting organised by IFOAM to discuss a range of critical issues facing the sector, including:-
Availability of protein feed and dependency on soya imports
Ensuring sustainable organic feed supplies and preventing GMO contamination
Design and development of milk contracts (time-span, minimum price, etc.)
Ensuring the animal welfare claims for organic production systems can be substantiated
An uncertain future for imported animal feed
Ensuring adequate and sustainable feed supplies for organic dairy cows is clearly of concern across Europe. Biolait, (organic milk producer co-operative in France producing around 30% of France's organic milk) now requires its members to use only animal feed of French origin. Whilst protein crop production may be simpler in France the idea of moving towards self-sufficiency is likely to be taken up by other EU countries with a likely consequent increase in pressure for UK organic milk producers to follow suit.
At the Soil Association we are working on a number of fronts to both increase and improve the supply of organic animal feeds and to better regulate imports whilst they are still necessary. The Soil Association will be represented at an upcoming conference in Germany focussing on sourcing organic from Ukraine to understand more about how to ensure the integrity of supply from Ukraine. We are also developing activity through the Innovative Farmers Programme to improve the quality and volume of organic animal feedstuffs supply.
How can we measure our animals welfare?
Substantiating animal welfare claims made by the organic sector also proved a popular topic for debate.  Bioland in Germany has been requiring its certification partner to audit its members against a number of criteria focussed on providing an objective measure of farm animal welfare.  In the UK we have been working with the RSPCA and Bristol University over a number of years to develop Assurewel Welfare outcomes. Soil Association producer licensees now have an AssureWel welfare outcome assessment as part of their annual inspection. The welfare outcome assessment is a tool for assessors to use to help provide robust assurance so that alongside auditing for input standards they can be confident the management on farm is producing the desired outcome results directly with the animals. This will enable us to be robust in promoting the superior welfare of dairy cows managed under organic standards.
According to many senior figures in the industry this ability to evidence claims is becoming ever more important. Through Assurewel the Soil Association is in the vanguard of this work and is ensuring that Soil Association licensees can effectively evidence the positive animal welfare provided by organic standards.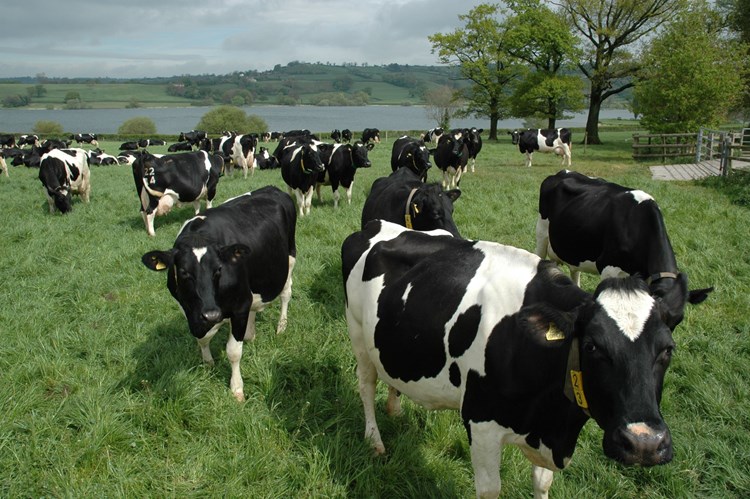 A new resource for organic dairy farmers
The Sustainable, Organic and Low-Input Dairying (SOLID) project is now completed with a range of materials available to all on the website: 
Professor Nigel Scollans from Queens University Belfast gave a presentation to NEOMP on SOLID, key findings and the range of materials available to all following completion of the project. Having looked at the website I would like to commend the site to all dairy farmers interested in understanding more about the benefits and potential for organic and low input dairy systems across Europe.
 The project completed work in seven areas:-
Innovation through stakeholder engagement and participatory research
Adapted breeds for productivity, quality, health and welfare under organic and low input dairy systems
Forages for productivity,  quality, health and welfare under organic and low input dairy systems
Environmental assessments: For improvements and communications in organic and low input dairy systems
Competitiveness of the organic and low input dairy sector: supply chain and consumer analysis
Socio economic evaluation of novel strategies in organic and low input dairy systems
Knowledge exchange, training and dissemination
The website is a compendium of all the findings and well worth browsing.  I am going to mention just two here. Firstly the finding which was news to me that cows in low input dairy systems have higher maintenance energy requirements than those on high input systems.  Therefore using the current energy feeding systems to ration dairy cows managed under low input systems may underestimate their feed requirement, thus reducing the production efficiency, because the majority of feeding systems adopted globally do not differentiate the maintenance energy requirements between input systems.  By going to http://www.icar.org/solid/genotypes/ you can go through the e-learning tool to assist in understanding this and much more about low input systems.
Selecting the best genotype for low input systems is also crucial to success. It is not simply a matter of cross breeding to produce a three way cross, there is still a requirement to select for the desired traits which will be made all the more effective by understanding the relative heritability of different traits and how they interact with the environment and with animals from different breeds. The e learning tool mentioned above will help with this too.