The use of copper is changing
The organic regulation still allows the use of some copper products for fungal control. But as some products lose their authorisation in coming months, this may spell a change for future use.
Currently organic growers can use copper where they are authorised by individual member states. However, copper products which were previously authorised by Chemicals Regulation Directorate (CRD) in the UK for use as a fungicide on various crops, are now only registered for use on grapevines. This applies to copper products purchased after January 2016. For products which were purchased before January 2016, the authorisation on other crops expires at the end of this year.
This means unless new products are authorised, from January 2017 there may not be any copper products that can be used by organic farmers for the control of some fungal diseases such as potato blight.
Looking beyond copper
Ben Raskin, Head of Horticulture at the Soil Association explains that "we are working hard to reduce copper use in organic systems but recognise that there are currently few effective alternatives available to growers". In The Netherlands and Finland, copper fungicides have been banned for use in organic systems since 2000. In other EU countries, use has been restricted to 6kg/ha/year to try and prevent accumulation in the soil.
An EU funded project which ran from 2012 to 2016 has been looking at the use of copper in organic systems and its possible alternatives, looking specifically at potatoes, grapevines, fruit and tomatoes. Instead of fighting disease, an alternative may be to use disease-resistant varieties. More blight-resistant potato varieties are being bred each year, with a range of successful varieties coming from the Sarvari Trust and the organic arm of Agrico – Bioselect. Last year, three farms trialed up to nine varieties as part of an Innovative Farmers field lab. The trial compared them on blight-resistance, performance, taste and market acceptance and found they all performed well.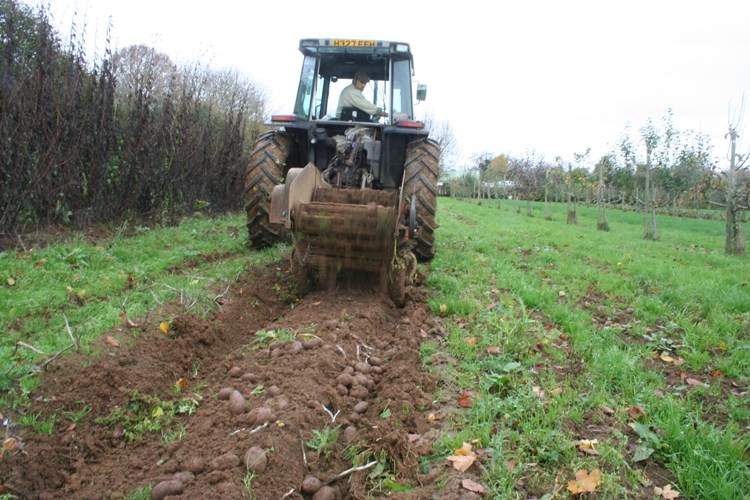 Product registration and how to search the database
All products for pest and disease control must be registered by the CRD. Only authorised products may be marketed. You can find out for what purposes a product is registered for use by searching this database. You can try searching by product name or active ingredient.
Using new products
There have been a few recent instances of agronomists recommending products which are not permitted for use in organic systems. Before purchasing a new product, please check with your Certification Officer to ensure that it is suitable for use. You can find a list of fertilisers and composts which have already been reviewed here.