Welsh Meeting with Michael Gove
In June, the Welsh Organic Forum sought an appointment with the cabinet secretary Leslie Griffiths in an attempt to resolve the issue surrounding the Welsh Government's refusal to open a further organic window. At the moment, Wales is unique compared to the other devolved administrations, in that there is no organic window open for people wishing to convert to organic farming.
Budgetary constraints

The cabinet secretary was adamant that budgetary constraints prohibited the Welsh government from opening any further window during this present CAP programme, i.e. up until 2020. This news was bitterly disappointing to both people wanting to convert, and those already in the process of converting to organic production.
Following on from this decision, the Forum resolved to write to the Secretary of State for the Environment, Food and Rural Affairs, the Rt. Hon. Michael Gove, and to discuss matters with him at the royal Welsh show.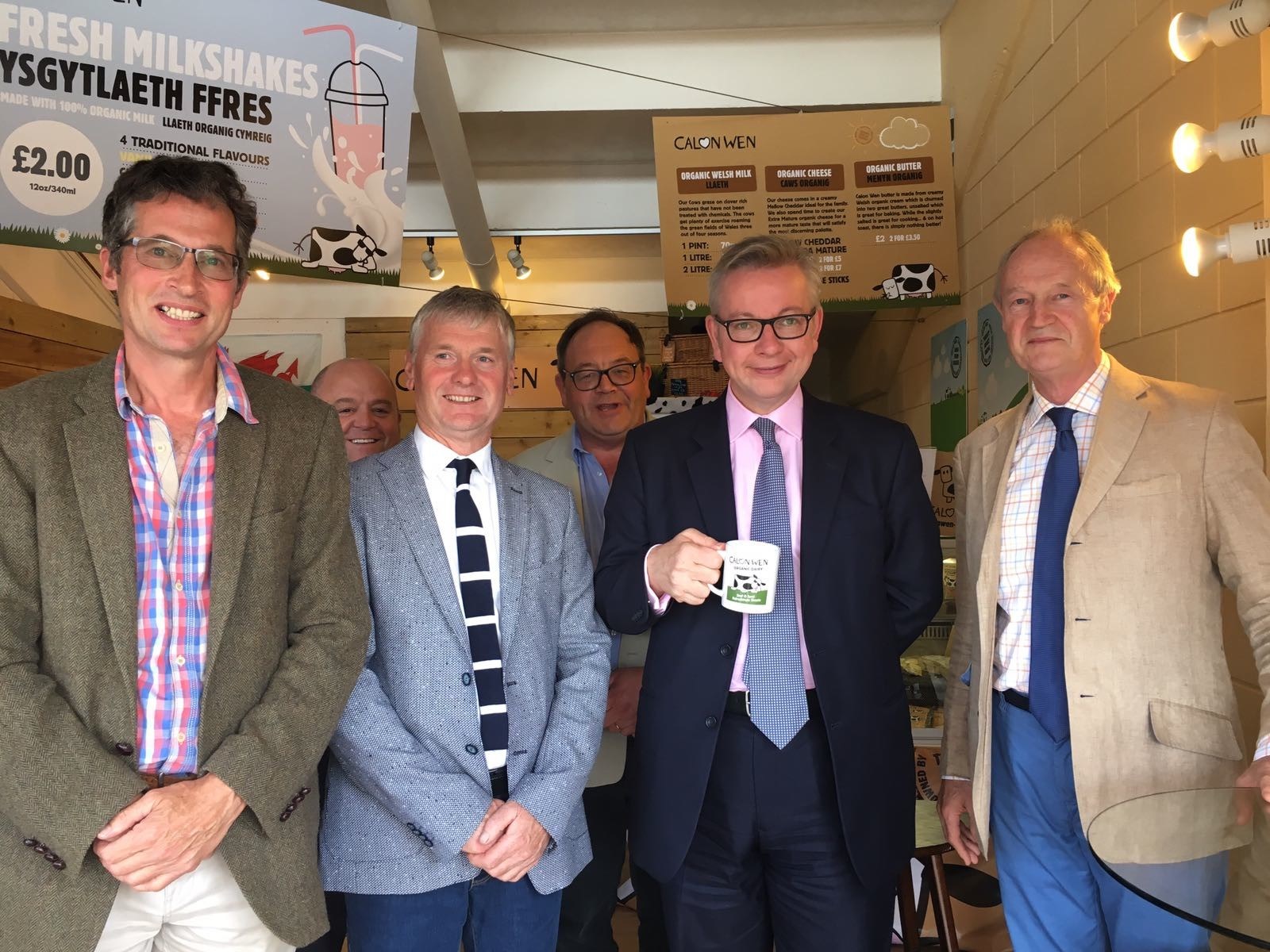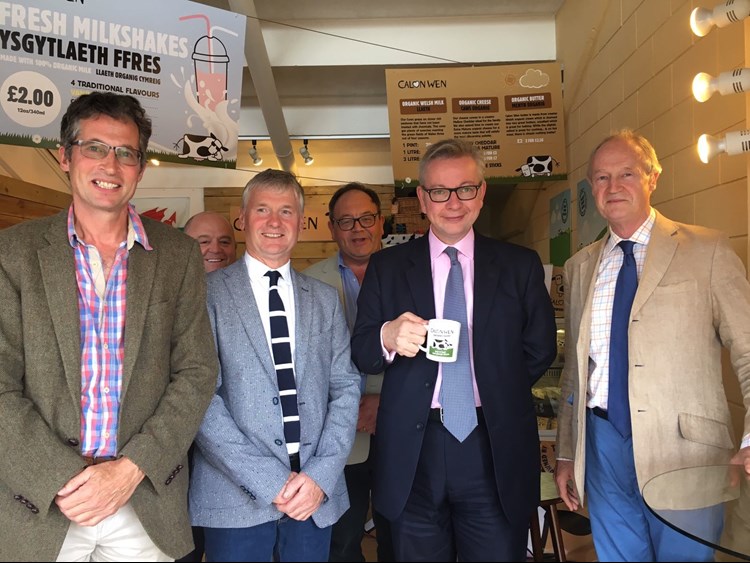 Meeting with Michael Gove

A meeting was held between Haydn Evans (deputy chair), David Miles (Calon Wen), Adrian Blackshaw (organic trade board), and the Secretary of State, on Monday the 24th of July.
The three representatives highlighted the growing organic market, the export opportunities available in the future, and the many environmental benefits associated with organic farming. They were keen to point out how organic farming could help the Welsh government achieve some of the key objectives outlined in the Environment Act, together with some of the main targets recently published in the State of Natural Resources Report.
He expressed his surprise

They also asked the Secretary of State why Wales alone could not give any further commitment to the opening of a further organic window. He expressed his surprise at this, but has promised to establish the reason and to inform us accordingly. We shall endeavour to hold him to account and let everyone know as the situation develops.