Learning from a Tough Year
Adrian Steele is the organic sector development manager, and he's looking for lessons we can learn from such a tough year.
We'd like to feel that something good could come out of this summer's drought. Extreme conditions are going to test any farming system, including organic, and it is likely that we will be facing these more frequently in the years ahead. We will be talking a lot more on building resilience over the coming months, and we would like to know if there is anything that has worked well for you this year.
What are you learning from the way your farm is coping with this challenge?
Can you send us (by e-mail or Twitter) any photos of types of plant, or breeds of animal, that have surprised you with their resilience? For example, this photo from my own farm clearly show how birdsfoot trefoil is coming into its own compared to white clover.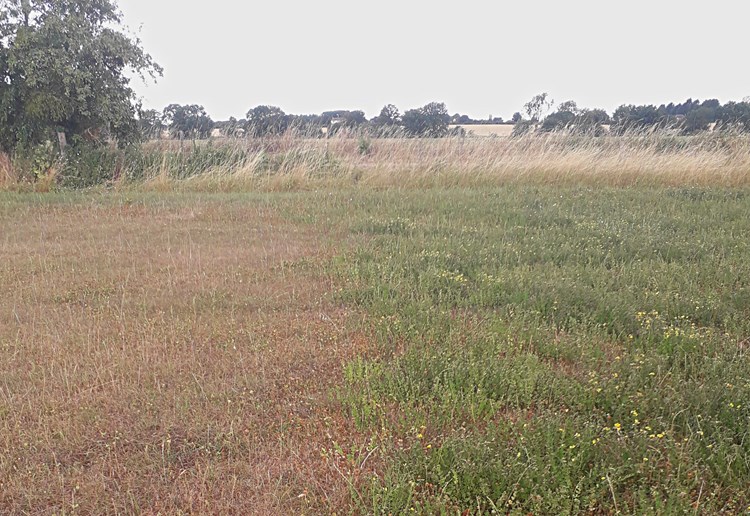 There are actions you can take which could help fellow organic farmers get through this winter, such as baling up all your organic straw, or entering into grazing licenses for organic livestock, rather than using the derogation for non-organic. We can help to put you in touch, just contact us here.
In the meantime, please send in some pictures.